Award-winning supportive housing experience earns passionate team another opportunity to engage the community to uncover best design solution.
Steven Andersen promoted to National Laboratory Specialist
The new position establishes a national resource for all LEO A DALY studios and markets to offer best-in-class laboratory design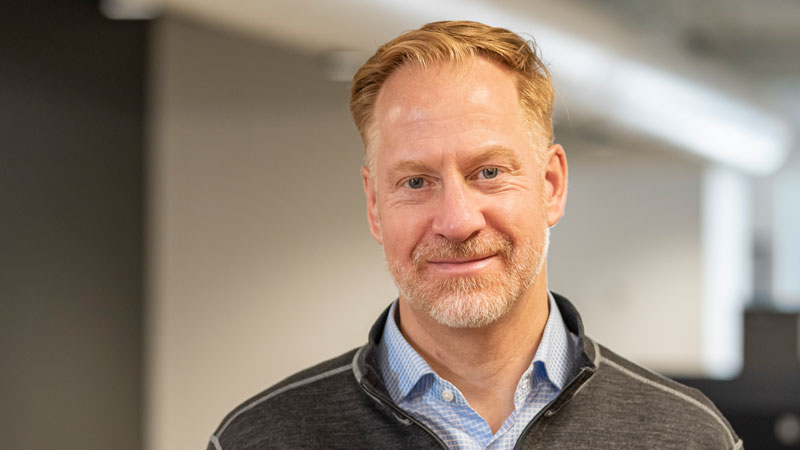 LEO A DALY is pleased to announce that Steven Andersen, AIA, NCARB, LEED AP BD+C, has been promoted to the role of National Laboratory Specialist. In this role, he will apply his decades of knowledge and experience as a laboratory designer to inform and grow the Science & Technology practice at the firm. He will remain a Senior Architect in the Minneapolis studio. 
Andersen's new role establishes a national voice of subject matter expertise for LEO A DALY in lab planning and design – a specialization that crosses multiple markets where the firm has strengths, including Federal, Healthcare, Education and Civic. 
"Having the firm's commitment to growing the Science & Technology market is exciting," Steven Andersen writes. "Not only do we have existing strengths in several markets where laboratory expertise is a differentiator, but on its own, Science & Technology has the potential to be a huge growth area for the firm. I look forward to being a resource nationally to every LEO A DALY studio as we grow this practice," Andersen said.  
Andersen has more than 25 years of architecture experience focused on Science & Technology, 10.5 of which have been with LEO A DALY. Throughout his career, he has developed expertise in a wide range of laboratory types, including higher education science, pure research, bioscience, corporate R&D and environmental science. His passion for discovery and innovation, in addition to his rich portfolio of relevant project experience, make him a perfect fit for the role.  
"In Science & Technology, we develop infrastructure for technologies that haven't been invented yet," Andersen added. "We work with people who are pushing the envelope and solving previously unsolved problems. As designers, we get to interpret those challenges and create environments that allow that work to happen. It's exciting to be part of that process."