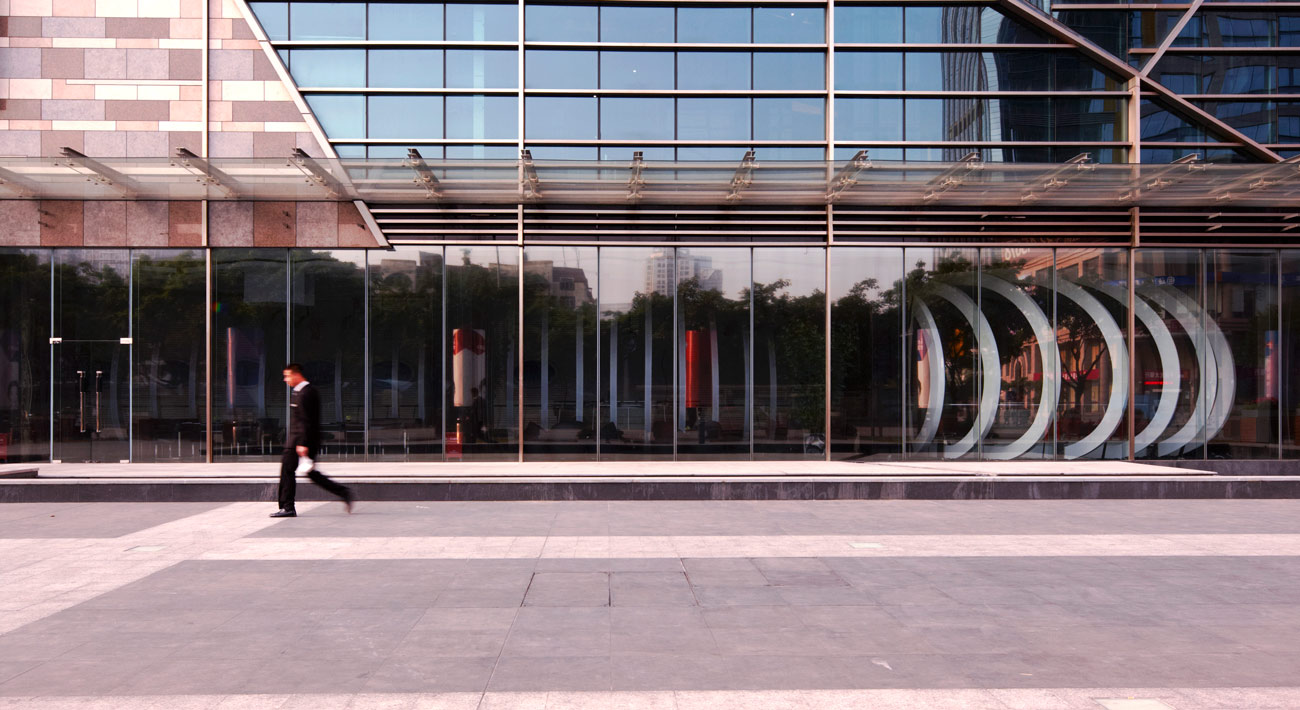 Terms and Conditions of Use,
Privacy Statement
The following are terms of a legal agreement between you and LEO A. DALY, Company ("LEO A DALY"). By accessing, browsing or using this Website ("Website"), you acknowledge that you have read, understood and agree to be bound by these terms and to comply with all applicable laws and regulations, including export and re-export control laws and regulations. If you do not agree to these terms, you are not authorized to use this Web Site and are directed to discontinue your use immediately.
LEO A DALY may, without notice to you, at any time revise these terms and any other information contained in this Web site.
Intellectual Property Rights
© 2015 LEO A. DALY Company. "LEO A DALY", "Lockwood Andrews & Newnam", and LAN are trademarks of LEO A. DALY Company. All rights are reserved. No copyrights, trademarks or other proprietary information, including, without limitation, photographs, images, or renderings, described or provided in this Website may be used by any party except without the prior written consent of LEO A DALY.
Disclaimer
LEO A DALY makes no warranty of any kind with respect to the subject matter included herein or the completeness or accuracy of this Website. LEO A DALY is not responsible for any actions (or lack thereof) taken as a result of relying on or in any way using the information contained in this Website and in no event shall be liable for any damages resulting from reliance on or use of such information. The information contained on this Website is provided for informational purposes only and should not be construed as design, construction or other professional advice of any kind, on any subject matter.
You should not act or refrain from acting on the basis of any content included in this Website without seeking the appropriate professional advice on the particular facts and circumstances at issue. The content of this Website contains general information and may not reflect current professional standards, rules and/or laws. LEO A DALY expressly disclaims all liability in respect to actions taken or not taken based on any or all the contents of this Website.
The application and impact of relevant professional standards, rules and/or laws will vary from jurisdiction to jurisdiction. There may be delays, omissions or inaccuracies in information contained in this Website. The content of this Website should not be relied upon or used as a substitute for consultation with professional advisers.
USE OF THIS WEBSITE IS AT YOUR SOLE RISK. ALL MATERIALS, INFORMATION, PRODUCTS, SOFTWARE, PROGRAMS, AND SERVICES ARE PROVIDED "AS IS," WITH NO WARRANTIES OR GUARANTEES WHATSOEVER. LEO A DALY EXPRESSLY DISCLAIMS TO THE FULLEST EXTENT PERMITTED BY LAW ALL EXPRESS, IMPLIED, STATUTORY, AND OTHER WARRANTIES, GUARANTEES, OR REPRESENTATIONS, INCLUDING, WITHOUT LIMITATION, THE WARRANTIES OF MERCHANTABILITY, FITNESS FOR A PARTICULAR PURPOSE, AND NON-INFRINGEMENT OF PROPRIETARY AND INTELLECTUAL PROPERTY RIGHTS. WITHOUT LIMITATION, LEO A DALY MAKES NO WARRANTY OR GUARANTEE THAT THIS WEB SITE WILL BE UNINTERRUPTED, TIMELY, SECURE OR ERROR-FREE.
YOU UNDERSTAND AND AGREE THAT IF YOU DOWNLOAD OR OTHERWISE OBTAIN MATERIALS, INFORMATION, PRODUCTS, SOFTWARE, PROGRAMS OR SERVICES, YOU DO SO AT YOUR OWN DISCRETION AND RISK AND THAT YOU WILL BE SOLELY RESPONSIBLE FOR ANY DAMAGES THAT MAY RESULT, INCLUDING LOSS OF DATA OR DAMAGE TO YOUR COMPUTER SYSTEM.
SOME JURISDICTIONS DO NOT ALLOW THE EXCLUSION OF WARRANTIES SO THE ABOVE EXCLUSIONS MAY NOT APPLY TO YOU.
IN NO EVENT WILL LEO A. DALY BE LIABLE TO ANY PARTY FOR ANY DIRECT, INDIRECT, INCIDENTAL, SPECIAL, EXEMPLARY OR CONSEQUENTIAL DAMAGES OF ANY TYPE WHATSOEVER RELATED TO OR ARISING FROM THIS WEB SITE OR ANY USE OF THIS WEB SITE, OR OF ANY SITE OR RESOURCE LINKED TO, REFERENCED, OR ACCESSED THROUGH THIS WEB SITE, OR FOR THE USE OR DOWNLOADING OF, OR ACCESS TO, ANY MATERIALS, INFORMATION, PRODUCTS, OR SERVICES, INCLUDING, WITHOUT LIMITATION, ANY LOST PROFITS, BUSINESS INTERRUPTION, LOST SAVINGS OR LOSS OF PROGRAMS OR OTHER DATA, EVEN IF LEO A DALY IS EXPRESSLY ADVISED OF THE POSSIBILITY OF SUCH DAMAGES. THIS EXCLUSION AND WAIVER OF LIABILITY APPLIES TO ALL CAUSES OF ACTION, WHETHER BASED ON CONTRACT, WARRANTY, TORT OR ANY OTHER LEGAL THEORIES.
Privacy Statement
LEO A DALY is committed to protecting the privacy of visitors to our website. When you provide personal information to us, we protect the privacy and confidentiality of that information. LEO A DALY's goal is to collect and use only that information that we consider is necessary for our legitimate business interests.
When you browse through this website, you do so anonymously. However, LEO A DALY does collect limited personal information about you in some circumstances.
One way you might provide us with personal information is by sending us an email, whether through your own email software or using a "Contact Us" form on the site. If you send us an email, your email address and the contents of your message will be collected. This includes text characters and any audio, video, and graphic information formats included in the message. Your electronic mail address and the information included in your message will be used to respond to you, to address issues you identify, to improve this site, or to forward your message to the appropriate LEO A DALY employees for a response. We may also share your personal information with LEO A DALY's subsidiaries or affiliates to enable us to do so. For this purpose, the information you provide may be transferred outside your country to another country that does not have similar data protection legislation and may provide a lower level of protection for your information. By submitting any information you consent to these transfers. LEO A DALY may also share your personal information with other companies we have hired to provide services for us. These companies – our vendors – are contractually bound to use the personal information we share with them only to perform the services we have hired them to provide. Your email address will not be used for commercial purposes, and LEO A DALY will not sell your email address to any third party. Any personal information you choose to provide to LEO A DALY will be retained by LEO A DALY in accordance with our standard corporate policies. We will release information about you if you direct us to do so if we are required by law to do so, or in other legally limited circumstances (for example, to protect your account from fraud).
Our servers automatically log information about visits to this website in the normal course of establishing and maintaining web connections. The server logs record statistical information, such as visitors' IP addresses, the time and duration of visit, and what web pages you visited immediately before and after visiting LEO A DALY. We collect this information so that we may continuously improve our website content. These statistics are reported in aggregate form only. We do not link server log information to any other data in a way that would enable us to identify individual visitors.
This Website makes use of cookies. Cookies are pieces of information transferred to the browsing computer and stored for record-keeping purposes. Knowing how a site visitor is using the site through cookies enables us to tailor our content and services to more effectively meet visitors' needs. It also enables us to improve the quality of your visit by making sure that the Website is properly formatted for your computer and web browser.
LEO A DALY uses industry standard security measures to protect the information under our control, including firewalls and other security measures. Although the inherent dangers of the Internet mean we cannot guarantee the protection of your information against loss, misuse, or alteration, LEO A DALY endeavors to protect all of your personal information. Security procedures have been integrated into the design, implementation, and day-to-day operations of this Website as part of our continuing commitment to the security of electronic content as well as the electronic transmission of information.
LEO A DALY is strongly committed to protecting personal information collected through this website against unauthorized access, use, or disclosure. That is why LEO A DALY limits employee access to personal information collected through this website to those employees who need access to the information to perform their official duties, and those employees follow appropriate procedures to protect against any improper disclosure of that information.
This site is a general audience Website and is intended to be used by adults and teenagers interested in LEO A DALY. It is not intended for children, and LEO A DALY does not want to collect any personal information for users who are under the age of 13. LEO A DALY does not knowingly collect personal information from children or create profiles of children through the site. However, any personal information submitted by email will be treated as though it was submitted by an adult.
The development of LEO A DALY's policies and procedures for the protection of personal information is an ongoing process. Due to changes in technology and legal requirements we may revise this Website Privacy Statement from time to time. We suggest that you bookmark this page so that you may check periodically to see if any changes have been made.
This Website may contain links to third-party sites. LEO A DALY is not responsible for the collection of personal information or the security or privacy of such information on third-party sites.
We are also not responsible for the collection, usage and disclosure of policies and practices (including the data security practices) of other organizations, such as Facebook, Apple, Google, Microsoft, or any other app developer, app provider, social media platform provider, operating system provider, wireless service provider or device manufacturer, including any personal information you disclose to other organizations through or in connection with our social media pages, any mobile sites, applications, and other mobile interactive features.
Health Benefits Transparency in Coverage
The Transparency in Coverage final rule, released on October 29, 2020, requires health plans and issuers to publicly disclose pricing information via machine-readable files (MRF). The unique link (URL) for LEO A DALY's machine-readable file is available here.
Social Media Community Rules
LEO A DALY seeks to maintain a vibrant community full of followers with a variety and diversity of perspectives. We encourage and welcome your comments and active participation.
To create a community that is lively and welcoming, we ask our social media community to abide by the following guidelines:
Respect. Please refrain from engaging in personal attacks, posting inflammatory language or antagonizing other community participants. Hateful or discriminatory comments regarding race, ethnicity, religion, gender, disability, sexual orientation or political beliefs will not be tolerated.
Responsibility. Content that you post on any of LEO A DALY's social media sites is your own. Even when promoting issues and positions that are in line with the work of the organization, your online content and comments do not constitute work or action on behalf of LEO A DALY. We strive to maintain a safe and sensible place to have discussions, but we are not responsible in any way for the content of the posts, or any personal actions you may take because of the posts. We do, however, reserve the right to reject or remove posts that violate our social media community guidelines, at our sole discretion and without prior notice.
Focus. Conversations can stray, sometimes to interesting and stimulating places, but we ask that you stay on topic. Off topic posts may become issues for future discussions, but in the meantime, may be moved or deleted without notice if we believe they are interfering with the current discussion.
Prohibited. Social media participants may not post messages that are threatening, violent, offensive, abusive, harassing, intimidating, libelous, defamatory, obscene, vulgar, pornographic, profane, indecent, illegal or unlawful. Spam is not allowed; we define spam as posting the same message over and over or posts related to commercial promotion. Trolls are not allowed; we define troll as someone who creates conflict on social media by posting messages that are particularly controversial or inflammatory with the intent of provoking an emotional (often negative) response from other users.
LEO A DALY reserves the right to report unlawful behavior, conduct and vandalism of our social media communities to specific social media platforms, to Internet service provider(s) or to law enforcement. In addition, we retain sole discretion to reject posts, delete existing posts or block users from further participation at any time and without prior notice.
How To Contact Us
Should you have other questions or concerns about our Terms, please do not hesitate to contact us at: info@leoadaly.com
You may also write to us at LEO A DALY, 8600 Indian Hills Drive, Omaha, NE 68114 or call us at 402-391-8111.