University of Maryland's Thurgood Thomas Hall earns Global Architecture & Design Award.
Dustin Rehkamp, AIA, joins LEO A DALY as Healthcare Market Sector Leader in Minneapolis
The architect

has almost 20 years of experience working with influential healthcare organizations throughout the Upper Midwest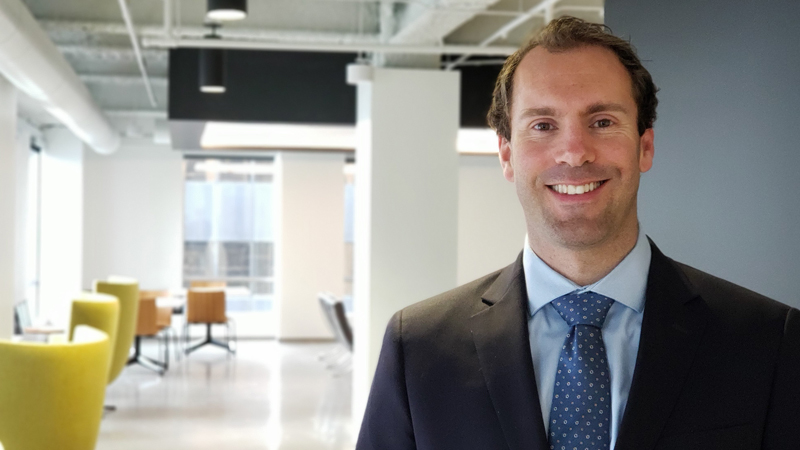 LEO A DALY, the global planning, architecture, engineering and interior design firm, has appointed Dustin Rehkamp, AIA, as Healthcare Market Sector Leader in the Minneapolis design studio. In this role, Rehkamp will direct the firm's multi-disciplinary healthcare design team in the region. 
Growth for the Minneapolis healthcare design studio 
As Healthcare Market Sector Leader, Rehkamp leads a multi-disciplinary team of planners; architects; civil, mechanical and electrical engineers; and interior designers in the completion of complex healthcare projects across the region. Embedded in the global healthcare practice of the firm, he will work closely with Managing Principal Cindy McCleary, AIA, and Global Health Practice Leader Josh Theodore, AIA, to deliver LEO A DALY's firmwide healthcare expertise to clients in the Upper Midwest. 
"Over our 100+ year history, LEO A DALY's legacy has been rooted in client service and design innovation. Today, we're advancing how healthcare is delivered, creating healing environments that meet the triple bottom line of today's healthcare systems – improving access, outcomes and economics. Blending our global healthcare design practice with local expertise, Dustin Rehkamp's leadership poises us to expand our reach in serving health systems across the region and the Twin Cities. Innovative healthcare demands innovative design, and his leadership expands our capabilities in both," said McCleary. 
Rehkamp's career devoted to healthcare 
Rehkamp has dedicated nearly all of his 20-year architecture career to healthcare design. After starting as an intern architect at Hagermeister & Mack, he moved to BWBR, where over 16 years he progressed from intern to senior project manager. Throughout this period, Rehkamp built expertise working with large healthcare organizations on complex projects that included healthcare campus planning and development, project management and client relationships. 
Rehkamp has led large building projects for influential health systems such as the U.S. Department of Veterans Affairs, Allina Health, Marshfield Clinic, Gundersen Health System, Essentia Health, Avera Health, and M Health Fairview. He has a passion for critical access and working in rural communities. Recent highlights of his work include a new hospital and clinic campus for Spooner Health, and a series of projects at Fairview Ridges Hospital that added a new outpatient specialty care center, created a new public face to the hospital, and refreshed several inpatient units and support services.  
Rehkamp has dual degrees from North Dakota State University, including a Bachelor of Architecture and a Bachelor of Environmental Design. Since 2020, he has served as programs co-chair for the Association of Medical Facilities Professionals, Upper Midwest Chapter. He has been involved in ACE mentoring for over 9 years and a member of the ASHE Diversity Task Force. He is a member of the American Institute of Architects, the American Society of Health Care Engineering and the Association of Medical Facility Professionals.