University of Maryland's Thurgood Thomas Hall earns Global Architecture & Design Award.
Sarvine Ashkan joins LEO A DALY
The accomplished architect brings 25 years of healthcare design experience.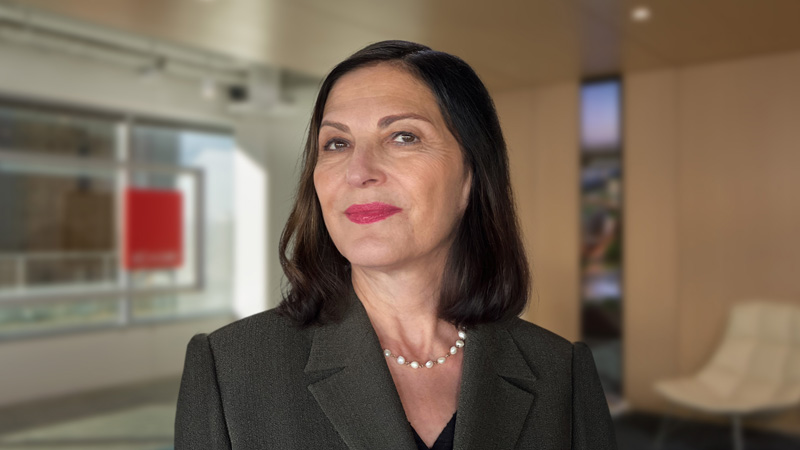 Sarvine Ashkan, AIA, DBIA, LEED AP, is the new Vice President and Market Sector Leader for Healthcare in LEO A DALY's Los Angeles studio. With a career dedicated to advancing healthcare design, she is eager to collaborate with the team of healthcare professionals in the studio and across the firm.
Ashkan reflects on her choice to join LEO A DALY:
"Because of the alignment with my values and mission of 'design excellence' and 'enhancing human experience' LEO A DALY is a place that already feels like home to me. I have long admired the firm and this leadership opportunity expands the impact we can make by implementing innovative design ideas that would enhance patient and staff experience."
Ashkan values partnership and prioritizes clients' success, regardless of project scope or size. "She understands the opportunity architects have, through design and problem solving, to empower healthcare providers as they strive to serve our communities and those in need," commented Managing Principal, Paul Coleman, AIA, NCARB, LEED AP. "Sarvine is well respected among clients and professionals for her dedication to healthcare design and her community."
Ashkan's 35-year career and extensive management experience allows her to create and foster integrated high-performance teams and implement a collaborative lean culture across all projects. This, along with solid knowledge of California Building Code and OSHPD requirements positions her as the ideal leader to shape the future of healthcare environments. Ashkan's portfolio includes work on large-scale, complex projects for some of the well-known health systems in the nation. As a member of the Design Build Institute of America (DBIA), she is instrumental in notable design-build projects including the Harbor UCLA Replacement Medical Center.