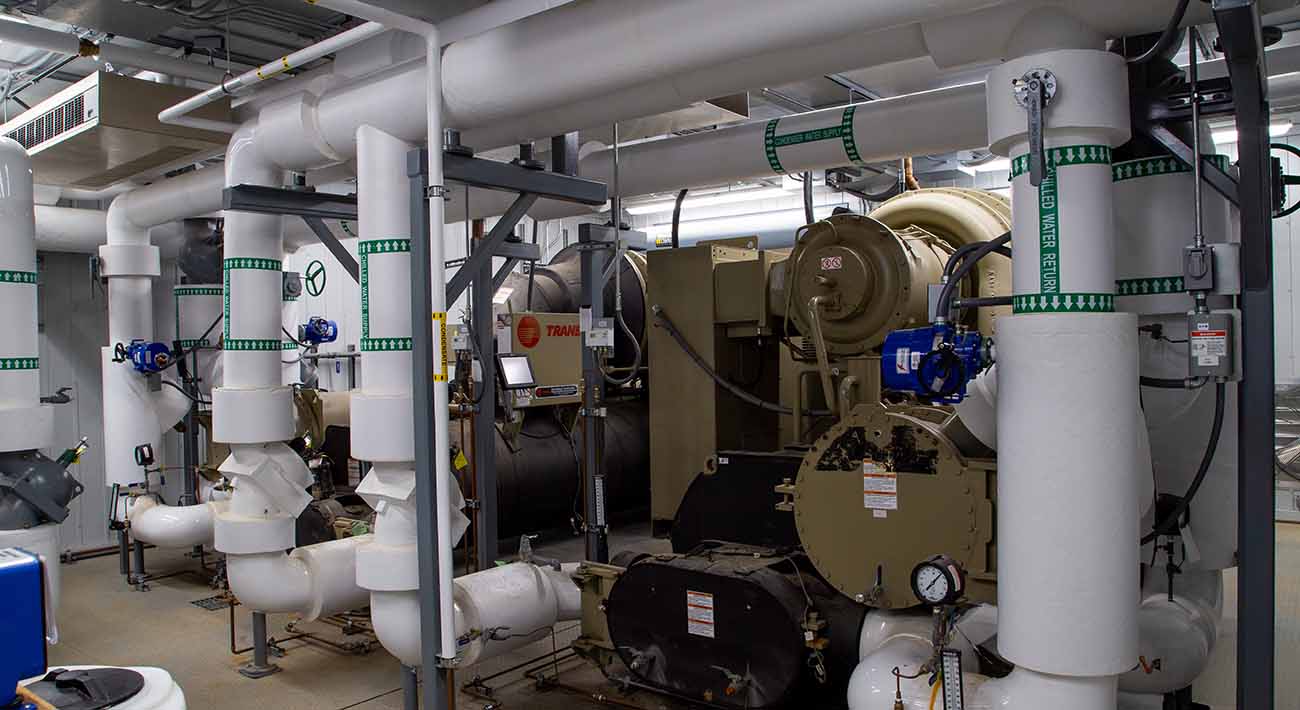 Integrated engineering that performs.
We have the expertise and technical knowledge to support any mechanical and plumbing design challenge. Our experience ranges across multiple system types and includes utility master planning and condition assessment system design, including critical and high performance systems.
With a continual focus on best practice design, we stay at the forefront of system and technology advancements to provide innovative engineering solutions that focus on high-performance outcomes, occupant wellness, operational and service goals of our clients.
Services include:
Heating, ventilating and air conditioning (HVAC) design
Central plants/campus utility distribution systems
Energy analysis/modeling/audits and energy conservation opportunity (ECO) studies
Existing conditions assessments
Facility surveys/assessments/feasibility studies
Industrial ventilation
LEED analysis of mechanical and plumbing systems
Life-cycle cost studies/cost estimating
Mechanical equipment replacement
Medical gas systems
Plumbing and process piping engineering
Preventative maintenance evaluation
Grey water and rainwater recovery
Connect with a specialist