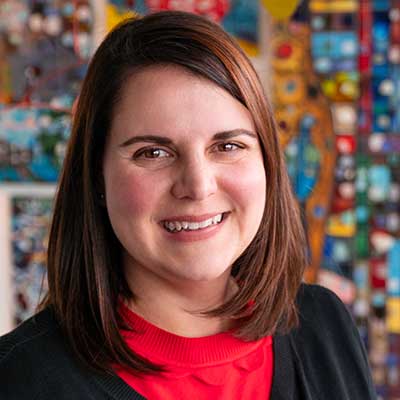 Kimberly R. Cowman
PE, LEED AP, HFDP
Senior Associate
National Director of Engineering
Expertise
Engineering leadership
As national director of engineering, Kim is responsible for establishing and leading a common engineering design platform for LEO A DALY and growing our engineering practice across existing and new engineering centers.
Her responsibilities include market strategic planning, leadership and management, business development and technical advancement.
Kim has been with LEO A DALY since 2002, and most recently managed our Omaha studio's healthcare engineering team. Throughout her career, she has excelled at recruiting talent, demonstrated thought leadership through publishing and speaking engagements, fostered and developed client relationships for key opportunities and led integrated design teams on large, complex projects.
Kim earned the 2019 Outstanding Alumni Award from the Durham School of Architectural Engineering at the University of Nebraska-Lincoln. She is a regular guest lecturer at the University of Nebraska and a mentor to its engineering students. Kim also sits on the Certifications Committee for the American Society of Heating, Refrigeration and Air Conditioning Engineers (ASHRAE).