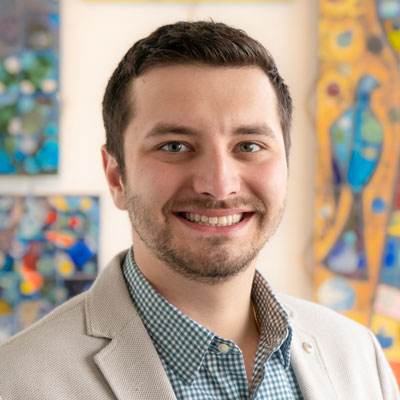 Nick Lassek
PE, CBCP
Engineer, Mechanical, High Performance Design
Expertise
High-performance design
Early-phase energy modeling
Mechanical engineering
Commissioning
Nick partners with our project teams and clients to embed high-performance design elements beginning early in concept design. His expertise in performance modeling helps guide design decisions to optimize siting, massing, daylighting, envelope construction and mechanical-equipment selection, among others. He also works with our clients to capture value through sustainable design that reduces emissions, embodied carbon and energy use.
A licensed mechanical engineer and commissioning agent, Nick draws on nearly a decade of experience in creating both early phase and fully detailed energy models, simulation requirements for third-party certifications and calibrated models for existing buildings. He has modeled projects across various markets to assist the team in selecting optimized envelope constructions, HVAC systems and controls.
Alongside modeling, Nick also works as a professional mechanical engineer and commissioning agent and has authored and conducted prefunctional and functional performance tests for multiple building systems. He has experience in retro and recommissioning projects of various facility types.