With retail design complete, the newest Goodwill location will begin construction and is scheduled to open in late 2024.
LEO A DALY promotes Christy Coleman to lead luxury hospitality design
Based in Los Angeles, her leadership will influence design for luxury, lifestyle and boutique hospitality projects across the firm.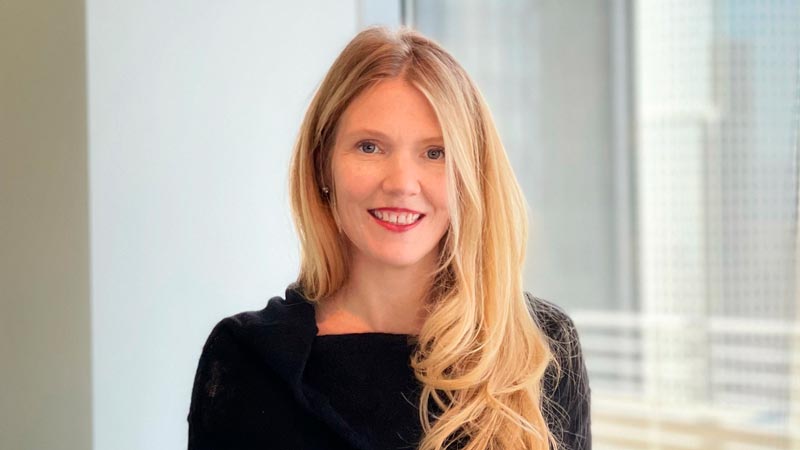 Based in LEO A DALY's Los Angeles design studio, Christy Coleman has been promoted to the new role of director of design. Her leadership will influence high-end hospitality projects in the luxury, lifestyle and boutique market space. She vacates the role of senior interior designer to focus on LEO A DALY's growing portfolio of luxury resorts, restaurants and venues worldwide.
"Hospitality is the art of curating guest emotion, and in that world, Christy is an exceptional curator," said Mark Pratt, Global Hospitality Practice Leader. "With out-of-the-box thinking, she has the creative ability to envision the guest journey and the design acumen to create it. Applied expertise and a collaborative spirit allow her to strategize with our clients to make their visions come to life."
Coleman's unique skillset, and her ability to translate client desires into one-of-a-kind guest experiences, punctuate a sea change in the firm's focus on luxury hospitality. These environments more than any other contribute to the brand identities of their owners. Luxury is the 'wow' factor that generates positive emotions for guests and earns their loyalty. Throughout her career, Coleman has produced innovative designs that embody excellence and consistent style — crucial ingredients in the recipe for luxury.
Coleman brings global insights from a portfolio that spans four continents. She has crafted differentiating guest experiences in Mexico, Australia, China, Japan, The Bahamas, Anguilla, Jamaica and the U.S. Her work on Esperanza in Manhattan Beach, California, helped it win the 2021 Upscale Restaurant HD Award from Hospitality Design. She is currently leading LEO A DALY's design of a luxury resort project at Mammee Bay in Jamaica. And the "exceedingly elegant results" for Aurora Anguilla Resort and Golf Club on the Caribbean Island of Anguilla were featured in Architectural Digest.
"Our hospitality team has an inspiring dynamic and it's brimming with creative talent," Coleman said. "I'm excited to explore that creative energy with our clients. Our passion is leading each luxury project toward its essence, which results in a curated, thoughtful, spatial extension of our client's brand."