With retail design complete, the newest Goodwill location will begin construction and is scheduled to open in late 2024.
Architectural Digest debuts Aurora Anguilla Resort & Golf Club
A "decidedly light touch" yields "exceedingly elegant results" in a reinvention masterminded by LEO A DALY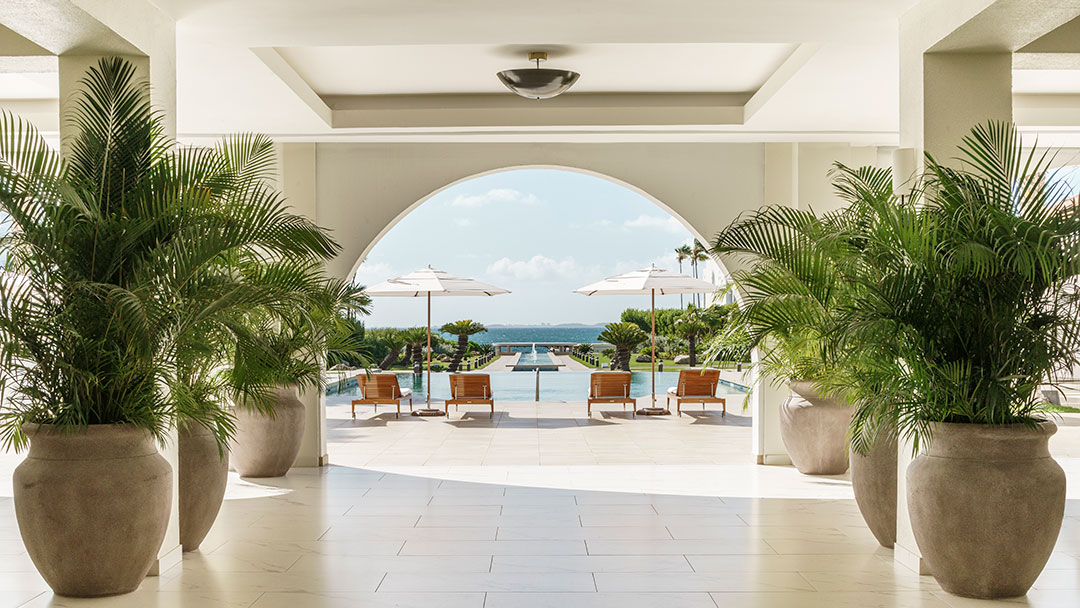 The world's premiere publication devoted to architecture and design, Architectural Digest, heaped praise on LEO A DALY's design for Aurora Anguilla Resort & Golf Club, a reinvention of the former CuisinArt in Anguilla's Rendezvous Bay. Below is a brief excerpt of the article by Rima Suqi, which appeared today on the magazine's website.
Whitewashed villas inspired by the Greek island Mykonos line the white sand beaches of Rendezvous Bay in Anguilla, their Mediterranean-style minimalist architecture a perfect complement to the ombre azure waters of the Caribbean. Built in the late 1990s as the Resorts & Residences by CuisinArt, the property has been reimagined and recently made its debut as the Aurora Anguilla Resort & Golf Club. It's an idyllic spot for this 178-suite resort, spanning over 300 acres with lush tropical gardens, multiple eateries, the 27,000-square-foot Sorana spa, and the only golf course on the island, a Greg Norman Design.
The resort's redesign was masterminded by LEO A DALY, a firm that also oversaw the reinvention of the historic Hotel del Coronado in California, with a decidedly light touch that yielded exceedingly elegant results in all public spaces, rooms, suites, and villas. Guests enter through a breezy lobby with the island version of an enfilade experience, which draws the eye toward the main pool and cascading reflecting pools set with fountains that lead down to the beach below. Color palettes and materials take their cues from the surrounding nature, with local stones arranged in a tonal design behind the reception desk; the use of textures in neutral tones creates sophisticated patterns for all surfaces, resulting in interiors that are layered and feel luxurious without screaming for attention. The environment is, after all, the star here.
Read the full article:
Slide through a selection of photos of Aurora Anguilla Resort & Golf Club above.