University of Maryland's Thurgood Thomas Hall earns Global Architecture & Design Award.
Zach Klebba Picked for Building Design + Construction's 40 Under 40 Class of 2023
The national award places this LEO A DALY architect among the nation's top young AEC professionals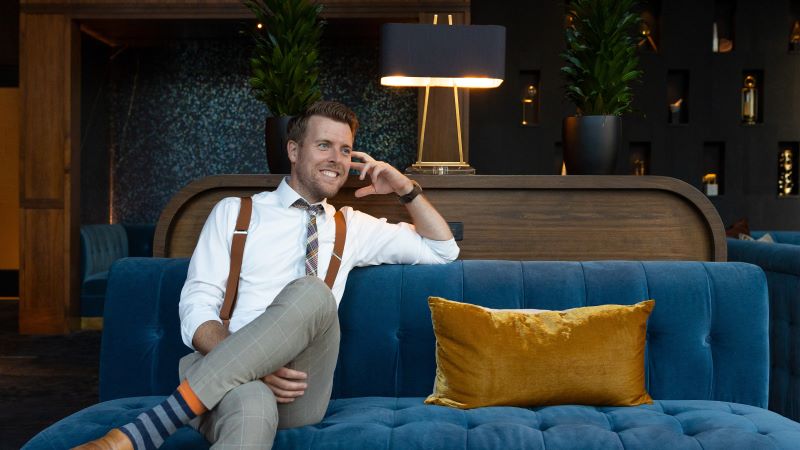 ©
Amber Klebba

Photography
Zach Klebba, AIA, has been selected as one of the distinguished recipients of Building Design + Construction Magazine's "40 under 40" Award, chosen from a competitive pool of 170 entrants in the architecture, engineering, and construction field. This national accolade acknowledges emerging leaders under the age of 40 who exhibit exceptional dedication to their profession, active involvement in AEC organizations, significant career accomplishments, and a strong commitment to community service.
Zach expresses his gratitude for being acknowledged as an up-and-coming figure in the AEC industry, particularly for the recognition of his combined professional contributions and community involvement. He emphasizes, "Deriving inspiration from diverse experiences has been a driving force in my work. I believe we bear a significant responsibility to the communities we inhabit and serve. This is why I have made giving back a cornerstone of my life."
A love for design is all in the family
His passion for design was kindled by his father, who transitioned from carpentry for Air Force One to the world of construction, unrolling blueprints on the family kitchen table. From a young age, Zach was captivated by these drawings, envisioning how lines on a page would ultimately materialize into tangible architecture. After a brief stint in journalism school that left him unfulfilled, he embarked on a six-year master's program in architecture at the University of Nebraska-Lincoln. Armed with a Bachelor of Science in Design and a Master of Architecture, he joined LEO A DALY as a designer. Within the firm, he brings a unique perspective, contributing innovative thinking and creative direction to projects across various market sectors, while also providing insights for new business ventures and participating in proposal design and client communications. Presently, he is narrowing his focus towards business development and the commercial market sector.
Throughout his decade-long tenure at LEO A DALY, Zach has not merely accepted challenges, but confronted them head-on. He underscores, "Embracing a teachable spirit is the most valuable trait a leader can possess, as it paves the way for a lifetime of boundless learning, opportunity, growth, and success."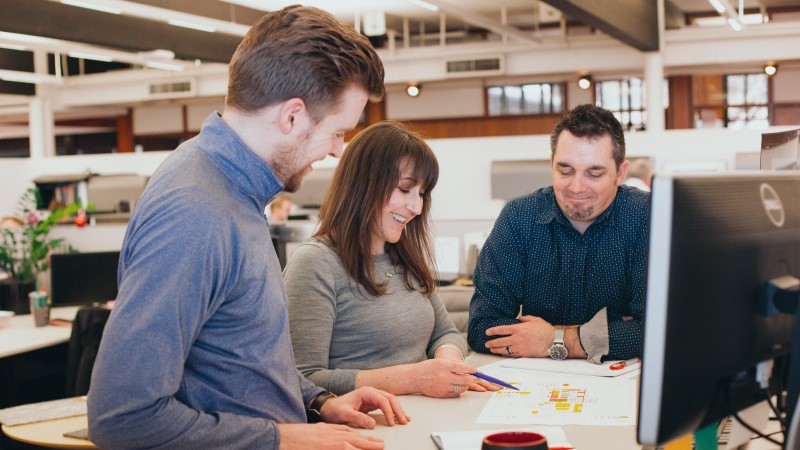 Digging into the industry
Giving back to the industry that fuels his creativity is of utmost importance to Zach. In addition to founding and actively participating in several community organizations, he served a three-year term on the Greater Omaha Chamber's Young Professionals Council and was chosen to be part of the esteemed Leadership Omaha program, becoming one of its youngest ever members. He also served as Associate Director on the AIA Nebraska Board for two years, where he initiated a mentorship program called the AIA Power Hour, revolutionizing engagement with industry professionals.
Committed to his community
Zach dedicates his spare time to his church and various charitable organizations. He established a non-profit called the Omaha Midnight Run, which organized a midnight 5k race through downtown Omaha. The mission was to stand as allies to the true superheroes in the community by partnering with groups already making a difference. As Executive Director of the non-profit, he orchestrated the efforts of over 150 volunteers and helped raise over $80,000 for the Hope Center for Kids and the Abide Network. Additionally, he collaborated with city police to create another event, the 5-0 Fitness Challenge, to raise funds for Special Olympics Nebraska and Omaha Crimestoppers, encouraging citizens to anonymously report crime. Among Zach's career highlights are notable projects such as the Omaha VA Ambulatory Care Center, Blackstone Hotel renovation, Abu Dhabi Zayed Military Hospital, Carson Headquarters, and Aksarben Curling Club. He was previously honored with a 2020 Midland's Business Journal's 40 Under 40 Award.