University of Maryland's Thurgood Thomas Hall earns Global Architecture & Design Award.
Steven L. Pliam named Design Technology Leader
Architect Pliam has been a trailblazer in

design and technology

 

throughout his 

25-

year career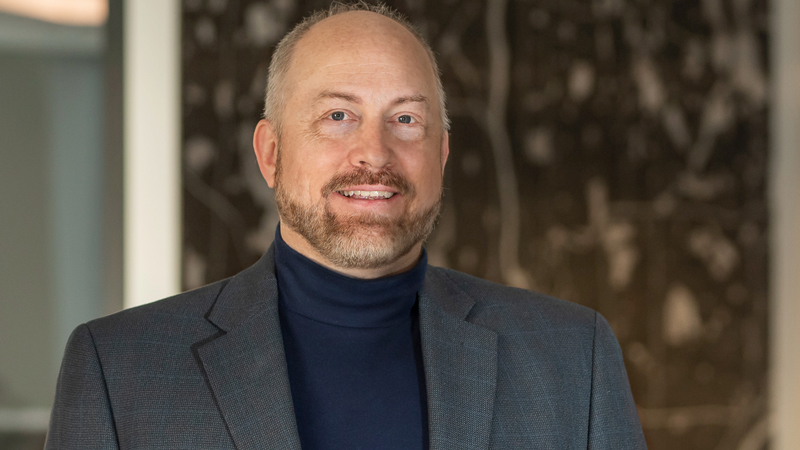 LEO A DALY is pleased to announce the appointment of Steven L. Pliam as Design Technology Leader. He is based in the Minneapolis design studio. 
A new, national position focused on innovation 
The Design Technology Leader has firm-wide influence – responsible for setting strategy, developing and leading the firm's Design Technology team. Pliam will oversee the deployment and use of technologies such as computational design, parametric design, digital practice, reality capture, visualization, virtual/augmented reality, GIS and AI/Machine Learning. He will report to Chief Information Officer Stephen Held and be embedded with Global Design Principals. He will also work closely with Global Practice Leaders, Technical Forum Leaders, Digital Practice, Information Technology and Company Leadership to develop, align, and deliver on LEO A DALY strategies through day-to-day initiatives. 
"Throughout our 100+ year history, LEO A DALY's legacy has been rooted in technological and design innovation. Today, we're reinventing what that looks like. By marrying design and technology in this new, national position, and with visionary computational designer Steven Pliam in that role, we are investing in an evolution in design process and delivery that will place us at the front edge of the AEC industry," said LEO A DALY President Steven Lichtenberger, AIA. 
Pliam's career of cutting-edge design 
Pliam has been a trailblazer in design innovation throughout his 25-year career. He got his start in 1995 at Frank O. Gehry & Associates, where he pioneered computational approaches to help realize buildable designs for some of the world's most inventive buildings. While there, he worked intensely on the Guggenheim Museum in Bilbao, Spain, Disney Concert Hall in Los Angeles, California, and the Experience Music Project in Seattle, Washington, and helped establish Gehry's Department of Computational Design Research. 
As his career progressed, Pliam continued to build a reputation for revolutionary design technology. His custom software applications for architectural fabrication and the automation of design-to-material construction processes have enabled some of the world's most challenging building projects. From 2005 to 2007, he worked as a research scientist at the MIT Media Lab, where his work involved human-machine interfaces, animatronics, innovative form-finding methods, and new digital design systems for architectural fabrication, visualization, and design. He also directed BIM and visualization studios for the design firm KDG in India, where he pioneered new methods of design visualization.  
Pliam has a Master of Science in Media Arts & Sciences degree from the Massachusetts Institute of Technology, a Master of Architecture degree from Virginia Polytechnic Institute, a Bachelor of Arts degree from the University of Minnesota, and a Certificate of Special Studies from the Goethe Institute. He has teaching experience at MIT, the University of Minnesota and Dunwoody College of Technology in Minneapolis. His research and projects have been published in Architectural Record, Plan77, Form, Elementa, Archinect and Future Arquitecturas.