Hennepin County Medical Examiner's Office and the Historic Fort Snelling Revitalization Plank Museum & Visitors Center receive Best of B3 Recognitions from the State of Minnesota.
Samantha Holy, SPHR, named Chief Human Resources Officer
The accomplished HR strategist enjoys a reputation for leadership development, innovation, data-driven analysis and risk management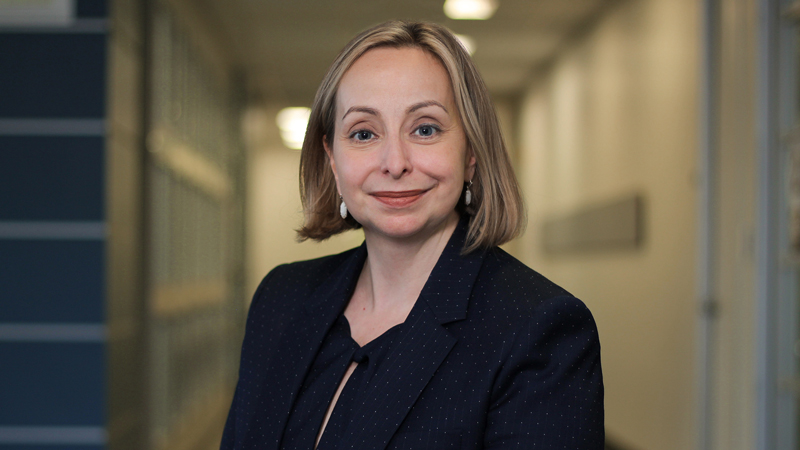 LEO A DALY Company has appointed accomplished Human Resources (HR) professional Samantha Holy as Vice President, Chief Human Resources Officer.
Holy will be responsible for our overall HR operations and for leading the HR team. Her duties include strategic workforce planning, recruitment, employee and labor relations, compensation and benefits, performance management, development and training, and compliance with appropriate laws and regulations.
Edward G. Benes, Senior Vice President and General Counsel, to whom she will report, said, "We are impressed by Samantha Holy's business acumen, leadership qualities, and team-oriented approach to Human Resources. We look forward to her active collaboration with the firm's leadership and welcome her to our team."
Prior to joining LEO A DALY, Holy was Regional Director and a Senior Associate at Gensler. As a member of the Regional Executive Leadership Team, she collaborated with business heads to develop and implement their strategic business plans. Holy developed staffing strategies and processes to align talent with both their individual development and the needs of their clients. She also collaborated in developing improved standards for leave policies, mobility, employee engagement, succession planning, and executive coaching.
Over her 15-year professional career in HR management, Holy has become an accomplished HR strategist building a reputation based on her knowledge of emerging leadership development, HR function innovation, data-driven analysis, and risk management. She holds a Bachelor of Science degree in Business Administration from Trinity University in San Antonio, Texas, and a Senior Professional in Human Resources (SPHR) certificate from the Human Resources Certification Institute. During her career, Holy has worked in New York, London, and Houston, Texas.