Creating access to critical care through hospital expansion
LEO A DALY Healthcare designers discuss the complex process of hospital expansion in a 28-phase Cardiovascular Suite Relocation for M Health Fairview to bring tertiary cardiac care to more patients in the Minneapolis metro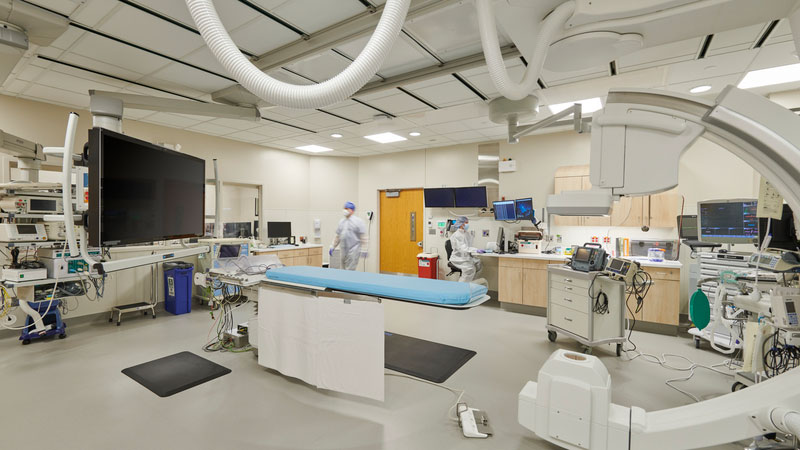 Cardiovascular suites are some of the most important and intricately designed spaces in healthcare. This statement case looks at the complex programming, planning, design and construction coordination necessary to relocate these vital services to a hospital expansion above an active labor/delivery, NICU and Emergency Room.
In the fall of 2020, M Health Fairview requested the move of acute and cardiovascular care services from St. Joseph's Hospital to St. John's Hospital. This relocation centralizes and offers first-ring suburb access to complex and preventive cardiovascular procedures. St. John's is the only hospital in the East Metro suburbs offering tertiary cardiac care – a higher level of specialty care that includes access to complex interventional cardiology procedures, advanced cardiac electrophysiology procedures and hybrid procedures.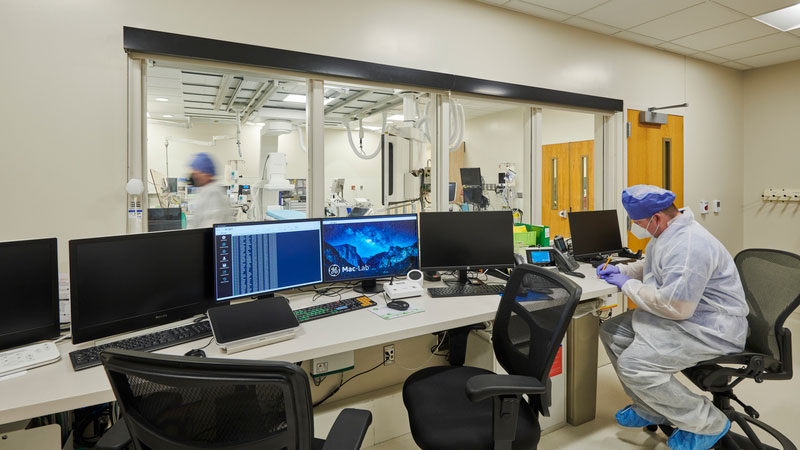 What complex hospital expansion projects need to succeed
The success of this complex, 28-phase project is the result of extensive teamwork, collaboration and consistent, clear communication from the start. The professional care teams and staff from both hospitals (cv teams, surgeons, nurses, anesthesiologists, respiratory therapists, techs, equipment vendors) came together with the LEO A DALY healthcare planners and designers to explore and discuss every detail for the newly located suites. After careful listening, documenting and detailed discovery, the planners and designers helped uncover opportunities to optimize the five cardiovascular suites. Dedicated levels of separation (unrestricted, semi-restricted, restricted) were determining factors in the design thinking and decision-making process. This forward-thinking carefully considered the patients' journeys/outcomes, caregiver comfort, and positioned the hospital for maximum growth.
To re-house the suites and necessary support spaces, the team proposed a 21,685-SF vertical expansion purposely located adjacent to the existing Surgery Suite on Level 2 of St. John's Hospital. In addition to the benefits of its second-floor location, the solution provides new, flexible space without increasing the overall footprint of the building. Planned flexibility included locating all types of med gases from ceiling mounts in each of the procedure rooms so the spaces could flex to the needs of patient and providers versus procedure type.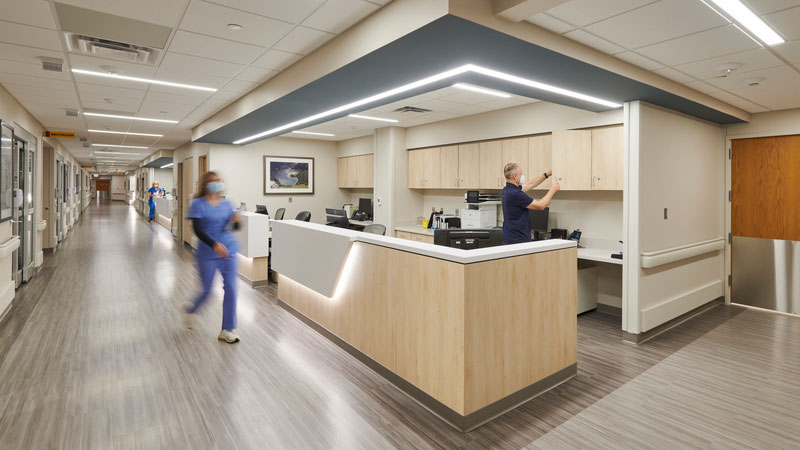 Solving the operational and structural challenges of hospital additions
Additions to existing hospital buildings naturally present operational and structural challenges. However, since the new labs and procedure rooms for this project were to be placed above active birthing suites and the NICU, as well as stack over the emergency department, an exhaustive and exceptional 28-phase construction plan was necessary to maximize safety and minimize operational disruption. Strategic, structured and clear communication within the project team and with the entire hospital staff was key to this hospital expansion.
While the existing roof of St. John's had been designed for expansion, the project team determined that the structure needed to be reinforced to support the weight of the heavy imaging equipment required in the cardiovascular suites and all the lead-lined partitions. During construction two main support columns were reinforced to handle these new loads. To achieve this, two delivery rooms were temporary closed while bathtubs were removed to access and reinforce the columns and tiling replacement was complete. This precise planning and detailed communication effort continued throughout the 18-month vertical expansion.
A tremendous amount of coordination was necessary for the equipment installation and connections which also impacted the birthing suites below. In addition to the water and drain connections that were brought up through the floor/ceiling, there also were many power and data connections wired through these access points.
Taking into consideration the air, noise and vibration of construction, each of the 28 phases involved use of negative air machines and STARC panels to safely separate the construction area from the hospital service area. Necessary plumbing, electrical and structural revisions were diligently made through opened ceilings and then patching and comprehensive sterile cleaning completed each phase. Lights were removed and diffusers were popped to minimize the downtime for highly critical, active spaces like the cesarean rooms. To eliminate infection control risks and issues, the team planned the physical linking of the new construction to the existing interior corridors as the last steps in finalizing this complex project.
Creating the right environment for the best outcomes
This intricate expansion project with nearby labor/deliveries were life-giving activities that occurred simultaneously at St. John's Hospital. For this to happen safely and successfully, it took a complete team effort from owners to operators along with the trusted guidance of an experienced team of professionals. With over two decades of healthcare planning experience, these key LEO A DALY team members came together to plan, design and help deliver this complex 28-phase cardiovascular suite relocation.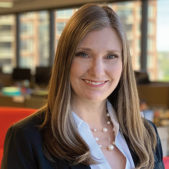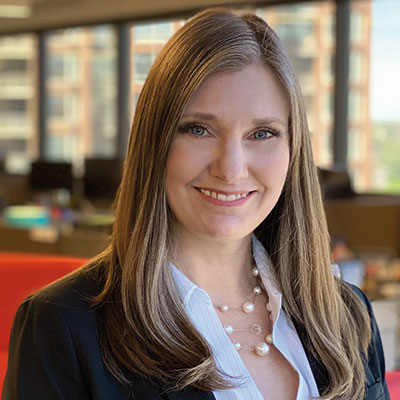 Senior Healthcare Planner
Rebecca A. Davis AIA, ACHA, LEED AP guides strategy and business development for our growing healthcare team in the Dallas studio. During her 20 years of practice, Rebecca has been dedicated to the planning, design and management of healthcare projects, with a passion and expertise in behavioral health spaces, oncology and support services departments, such as labs and pharmacies.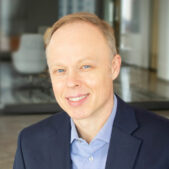 Senior Project Manager
Michael Nelson, AIA, LEED AP, NCARB, brings expertise in management of healthcare projects from small renovations to major hospital expansions. Nelson is an active member of the community serving the Midtown Greenway Coalition on its executive committee and as board secretary and as former executive board president.​