Case study: Rethinking workplace needs
The future of work is changing, and tasks can be completed anywhere. What brings employees back to the office?
Case study summary
In the wake of a worldwide health pandemic, many organizations are rethinking their workplace needs. How will this crisis create new workplace typologies and configurations? Furthermore, how can LEO A DALY use new typologies to advise clients through this crisis and set the stage for the office to become the intersection of connection, culture and critical thinking to create innovation?
In this case study, we reimagine the program for office space, focused less on desks and seats, and more on the enhanced experience of connection, culture and innovation, which will be a critical turning point for the workforce.
About the authors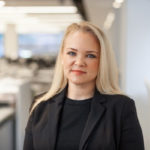 Kristina Crawley, AIA, NCARB, LEED AP, has more than 17 years of experience in commercial mixed-use, hospitality, retail, restaurant and workplace design in the United States and abroad, including commercial and mixed-use projects from Shanghai to South Korea to Dubai. With a passion for contextual design and placemaking, Kristina has published several articles on resilience, international architectural responses to climate change and post-disaster reconstruction.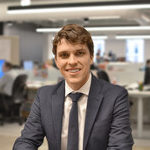 Leif Eikevik, AIA, LEED AP
, has more than 13 years of experience in design and project management, leveraging his extensive technical skill and experience to help his clients to meet their design goals. Specializing in leadership of multi-discipline teams to deliver complex projects, his project management expertise spans between high quality design for workplace and complex public projects for community, state and federal clients.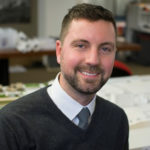 Daniel Yudchitz, AIA, NCARB, LEED AP, is a senior design architect in LEO A DALY's Minneapolis studio. Growing up as the son of an architect gave Dan a passion to create and explore the built environment. He focuses on creating strategies for aspirational design expressions to reinforce the client's mission and enhance building functionality in a sustainable, economical and impactful manner.