Boost higher ed recruiting with athletic facility design – Creighton University
by Erin Froschheiser, RA, NCARB, LEED AP
This spring, LEO A DALY Project Manager Erin Froschheiser will discuss firsthand data and feedback from LEO A DALY fieldhouse, athletic- and wellness-facility projects. She illuminates feedback from clients, stakeholders, students and school staff, who reflect on a facility's ultimate influence on recruiting, retention and perception.
Part 4: Showcasing Values Through Design to Attract Talent and Financial Support
For Creighton's women basketball and volleyball players, the days of missing practice because of a lack of court space ended on Feb. 4, 2019, with the opening of the Ruth Scott Training Center — named after its chief benefactors, Bill and Ruth Scott, and nicknamed The Ruth.
"Our amazing facilities, with the addition of The Ruth, set us apart from so many institutions," said Creighton Senior Megan Ballenger, a volleyball player, during the facility's opening dedication.
The $5 million training facility added 16,109 square feet of space programmed for use exclusively by women's volleyball and basketball squads. In addition to its highly functional features, architectural flourishes such as a transparent curtain wall make lasting visual impressions on players, coaches and visitors.
LEO A DALY deployed immersive virtual reality (VR) technology to allow stakeholders, including donors and athletic department staff, a virtual tour of the facility during the design phase. The VR systems proved useful for amassing support from financial stakeholders, according to Creighton's Senior Director of Athletic Development Lauren Steier Miltenberger.
"Our donors appreciated seeing what they were being asked to support," Lauren said.
For athletic department staff, VR informed design decisions, including finishes and the placement of scoreboards and shot clocks.
The mere existence today at Creighton of a dedicated training facility for women's volleyball and basketball telegraphs to the wider world the university's commitment to female athletes. It's one of the ways the facility showcases Creighton values, which invites support from parents and donors who share those values. During the dedication, Creighton Volleyball Coach Kirsten Bernthal Booth noted the facility's impact on recruiting.
"You don't think we talk about it to every recruit?" Kirsten said at the dedication. "We are building strong women, and we have these facilities to back it up."
The Ruth provides space for two full-sized basketball or volleyball courts, six retractable basketball hoops, two automated volleyball nets that lower from the ceiling, state-of-the-art audio and visual equipment to film and review practices, a hydration station and additional storage space. Behind the scenes of The Ruth exists a technology framework seamlessly woven into the architectural fabric without interfering with the structure's core features.
This framework allows audio-visual equipment to record video and audio data. Ongoing 10-second replay allows players to instantly review in slow motion the last action they performed. Players and coaches access replays from designated screens to evaluate and adjust strategies.
The facility's technology infrastructure meets this need and adds flexibility that can help "future proof" the facility for upgrades later.
Learn more about the Ruth Scott Training Center in this short video.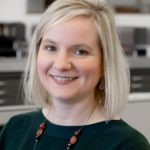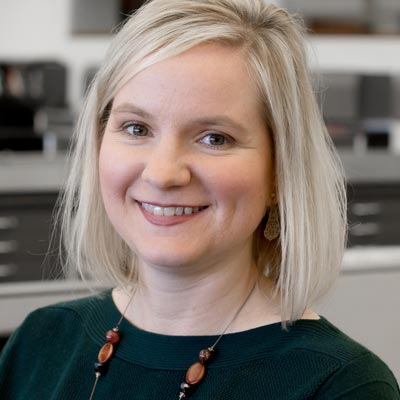 About the author
With more than 16 years of experience, Erin Froschheiser stands out to clients for her service-oriented style of leadership and successful track record of delivering complex projects. She believes wholeheartedly that today's facilities should meet the needs of their users, while maintaining adaptability. Erin can be contacted at 402.390.4457 or [email protected].