Boost higher ed recruiting with athletic facility design – UNMC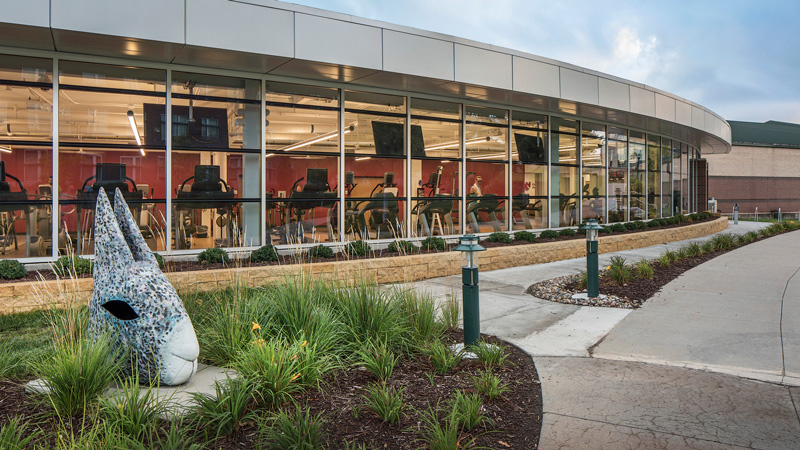 by Erin P. Froschheiser, RA, NCARB, LEED AP
Throughout this spring, LEO A DALY Project Manager Erin Froschheiser will share insights in a series of blogs. She will discuss firsthand data and feedback from LEO A DALY fieldhouse and athletic-facility project clients, stakeholders, students and school staff, who reflect on a facility's ultimate influence on recruiting, retention and perception.
Today's higher education athletic facilities influence enrollment and staff retention. The needs for athletic facilities on many campuses outnumber available hours each day, limiting the potential for existing programs, let alone new ones.
Meanwhile, the availability of fitness, recreation and sports services increasingly factors into decisions made by potential students, parents and faculty. Students and parents may weigh available facilities in terms of tuition value, and faculty in terms of convenience and quality of life.
Trends to integrate technology can enhance a facility's flexibility and operational efficiency. More importantly, from a planning perspective, technology can create opportunities for innovative programming that allows one facility to do more using less space — a valuable concept for any facility, but perhaps especially amid fledgling programs like electronic sports (Esports).
This series will illuminate reasons why campuses lacking adequate infrastructure and flexibility may one day risk stagnant or declining enrollment. It will share the planning, features and results from a variety of facilities designed for LEO A DALY's higher education clients across Nebraska.
PART 1: UNMC EXPANDS SERVICES TO ATTRACT STUDENTS AND FACULTY
During the recent winter break, a group of University of Nebraska Medical Center family-medicine residents used the school's new Center for Healthy Living for a day of social wellness activities: first, a yoga class; then, a game of dodge ball; and finally, they made gingerbread houses in one of the center's multipurpose rooms, according to Jayme Nekuda, Associate Director of Human Resources, Benefits & Work-Life Programs.
"Wow" is something new students and residents frequently comment to Jayme when first touring the Center for Healthy Living. They marvel at the versatile and sprawling facility, and especially its health-club style locker rooms. Even without a varsity athletics program, UNMC's recreation and fitness services create a pivotal selling point for potential students, a differentiator, due to the wide range of opportunities it offers for wellness.
"I hear 'wow' every fall," Jayme said. "It's a competitive environment, so the more services available to them, the better we can compete with other schools."
The Center for Healthy Living opened in its current form in September 2015. LEO A DALY partnered with UNMC to design the original 64,755-square-foot athletic-facility in 1996, and we partnered with UNMC again 20 years later to renovate and expand it to offer more services. The original facility housed two multipurpose fitness rooms and the new one houses three technology-enabled multipurpose rooms.
Now, rather than be bound by instructor availability, faculty members and students can come in their own small groups and select from fitness classes of varying types and durations. They use a kiosk to choose a class, which displays on a screen that descends from the ceiling.
Over the years, intramurals have grown into staples of UNMC campus life. Faculty, residents and students congregate at the Center for Healthy Living to play basketball, pickle ball, dodge ball and table tennis, to name a few activities. Before the expansion, an intramural coordinator was able to split time among other responsibilities. Since the expanded center opened, intramural programs have thrived and now require a full-time coordinator.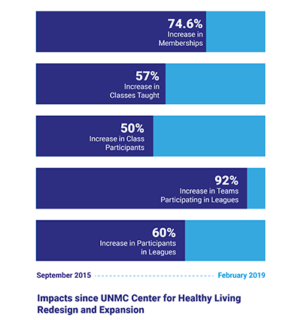 "With the renovated facility, we've been able to increase the number of leagues and types of leagues because we have increased membership," Jayme said.
The social aspects of the center permeate its programming and design features. There's a lobby area near the front desk, for example. Today's renovated facility owes some of its flexibility to programming and a lot of it to UNMC's technology adoption. For example, even though the facility spans two floors, a single staff member can oversee activity throughout using cameras placed around the facility. Mechanical and electrical upgrades allow room temperatures to be adjusted independently, so that they can be raised or lowered for the warmer temperatures preferred for yoga or the cooler temperatures preferred for cardio classes.
Technology infrastructure in the facility also enhanced operations. The renovated facility opened in 2015 with a more robust electronic check-in/out system, and a screen behind the check-in desk communicates announcements to members, such as changes in hours.
Part 2 in this series will be available soon. Follow us on social media to join the conversation.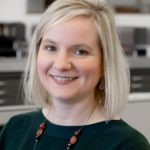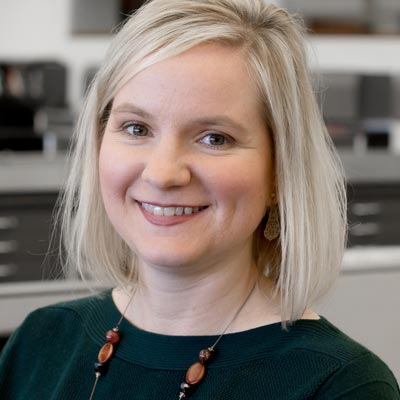 About the author
With more than 16 years of experience, Erin Froschheiser stands out to clients for her service-oriented style of leadership and successful track record of delivering complex projects. She believes wholeheartedly that today's facilities should meet the needs of their users, while maintaining adaptability. Erin can be contacted at 402.390.4457 or [email protected].