Irena Savakova addresses Women Leading Architecture II Colloquium
Global design principal reflects on a lifetime transforming the urban fabric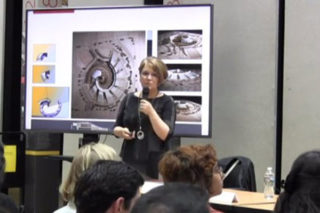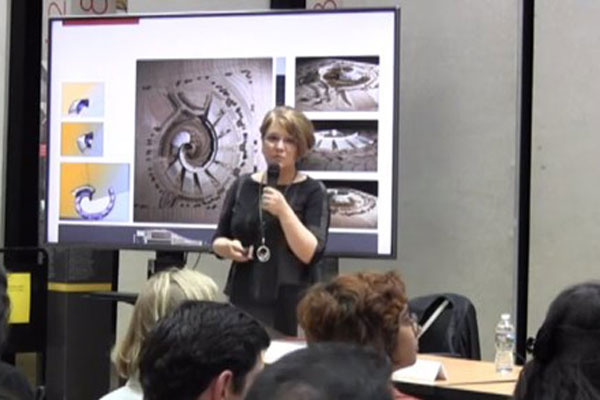 On April 26, Irena Savakova, RIBA, LEED AP BD+C, director of design in our Washington, D.C., design studio, participated in the Women Leading Architecture II Colloquium. Irena and five other influential women in architecture convened at the University of Maryland to discuss their leadership styles, skills and stories.
Irena is an alumna of the UMD School of Architecture, Planning & Preservation. She is currently directing design efforts, with VJAA, as principal in charge of the university's new School of Public Policy, which, she told attendees "will shape the campus in a transformational way." Below is an edited transcript of Irena's remarks.
Thank you all. It's absolutely exciting to be part of this event and addressing this audience. For those of you who were patient enough to teach me through the years, thank you!
Among the various paths that are available for architecture graduates, I chose to stay on the path of design. Along this journey, I went through moments of discovery, evolution of ideas, and all the steps along the way shaped my approach and design process.
I grew up far away on the Black Sea coast in the city of Varna, and I did believe that, at any point in time, the layers of historic heritage were something that everybody experienced, from textures, to intricate geometries woven through the centuries, to vibrant colors and incredible landscapes. I did believe that, yes, if you play hopscotch, you have to have Roman ruins next to your house. Everything that I saw and experienced shaped who I am as an individual.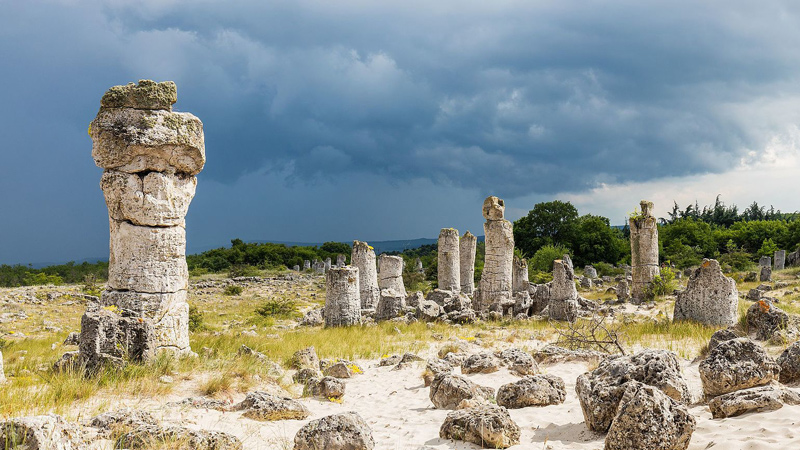 The context of my home city offered everything from contemporary to Roman architecture, all the way back to prehistoric cultures that most people aren't familiar with. The city's park-like setting was something that shaped my perception and understanding of how we as professionals need to reflect the environment and connect with it successfully.
I grew up in the studio of an architect, my father. I usually get the question, "Did you play with dolls?" Yes, I did. I brought them into the studio, and it was wonderful. There was so much paper of so many different varieties. I could do houses. I could do anything with these dolls in the back of the studio. It was then when my journey of learning began, when I realized: that's what I want to do. That's what makes me happy.
I attended architecture school in Sofia, Bulgaria. At the time it was a single school for the entire country, and equality was prescribed by decree, so there were ten men and ten women in my class. The former UMD Architecture School Dean, Dr. Sonia Hirt, and I ended up studying together. What are the chances of serendipity bringing both of us to the University of Maryland?
Upon finishing my studies and working closely with my dad in his studio for a few years, I decided to join the post-professional program at the University of Maryland's School of Architecture. That was one of the best experiences along the journey of design. I focused more on the theoretical research of unique building typologies and their inflection through the centuries caused dramatic societal transformations.
From these years of collaborative academic experience, I learned that the most important thing in any project is that engagement lies in teamwork, the discourse of ideas, the ability to agree to disagree, and to be able to work in amazing partnerships along the way. All these processes conditioned me to become adaptive to complex engagements in a wide variety of design explorations.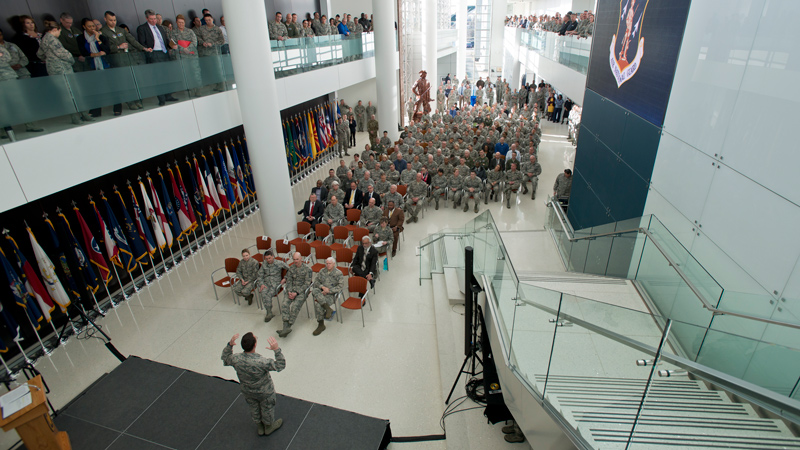 Breaking the rules
There are a few projects that stand out for me because they broke all the rules I had embraced during my years of study. One is the Air National Guard headquarters on Joint Base Andrews. The approved palette on this secure military base consisted of five shades of brown, and a single choice of a standing-seam roof. Flat roofs were not allowed.
Fortunately, I had an insightful client who wanted the design to reflect a metaphor of what the Air National Guard does every day. They had one request: "help us break the rules, but do it in a way that everybody will be inspired, and you can set the tone of what Air National Guard buildings may be."
I was a little shaken when a conference room full of generals boomed, "Who puts a lawn mower on the roof?" but they could be forgiven. It was the first Air National Guard building to feature an extensive green roof.
Another major project that stands out was a courthouse, located in the City of Waukegan, North of Chicago. It was a programmatically complex courts structure, located on a tight city lot, dictating a vertical stack of programmatic components. This court tower required clear entry sequence with uncompromised security and had to emulate the exterior of an office building to fit in the city context, but still carry the poetry and meaning required of civic architecture.
Like many architecture students, I had a dream of winning a design competition. That milestone in my career happened alongside another exceptionally important life event. My daughter, Maya, who is now 15 years old, was 18 months old when I succeeded and won that international competition. There is nothing like the joy and the inspiration of being able to shape geometries, develop solutions, to juggle rolls of trace paper, with someone else who wanted to draw, toddling around the studio.
Eventually the competition entry was developed into a successful project, a monumental academic campus but it took a lot of support from family and from everyone in my office. Balancing family life and design career is a fact that is important for all of us practitioners. It doesn't matter which side of the equation you are on, there is more work than you can imagine. Embrace it. Enjoy it. It makes you a better architect. It makes you a better professional. It gives you that sense of purpose.
My design approach is based on analysis, the evolution of ideas, and creating solutions that lead to positive outcomes. The design process is something that shapes us in a way that allows us to reimagine the way things are done.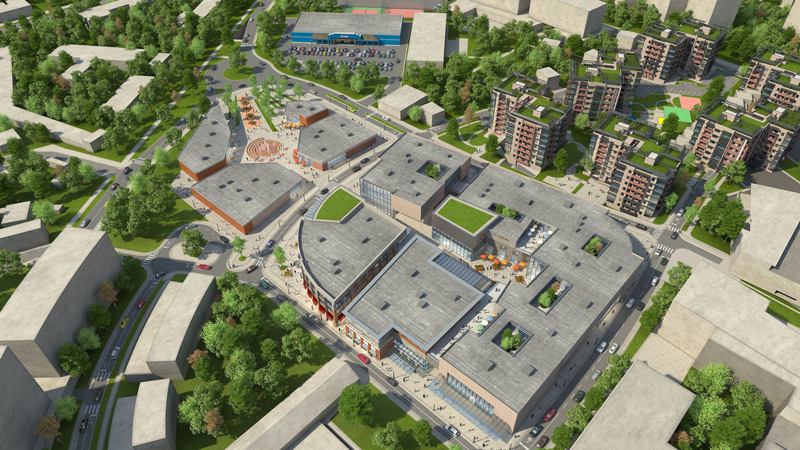 The 100-year-old startup
My design journey has taken me to today, where I am a global design principal in a 103-year-old architecture firm. My current effort is to inaugurate a new way of approaching design across the firm, transforming the conversation and building consensus. I lovingly call LEO A DALY the 100-year-old start up because we're all eager, we're all in this together, and we have an incredible momentum to move forward. Our strength through the decades has been the ability to reinvent ourselves. I'm thrilled to be a continuing part of that story.
One of our current projects is transforming the workplace within our studios, and adapting a prototype to every single office, each in a different environment, while speaking with one voice.
That work doesn't stop and is conducted in parallel with all of our company-wide design efforts. One of them is a very large 16 ha mixed-use development in the city of Nis, in Serbia, the birthplace of the Emperor Constantine the Great, after whom the Capital of the Byzantine Empire Constantinople was named. All three phases of the overall masterplan that I developed a few years ago are currently under construction. Upon completion the complex will create a modern, sustainable live-work-play enclave, respectful of the city's historic heritage.
Finally, I could not be more honored and privileged to be part of the team and leading in a capacity of Principal in Charge the design efforts for the School of Public Policy. I am finally allowed to share some images of the new structure that will flank to the North side of the grand expanse of Chapel Field, visible for everyone driving north and south along Baltimore Avenue. The new home of the School of Public Policy will provide a window to the past, by framing views of the Rosseborough Inn and the historic campus Chapel, and a face for creativity in policymaking that is going to take us into the future.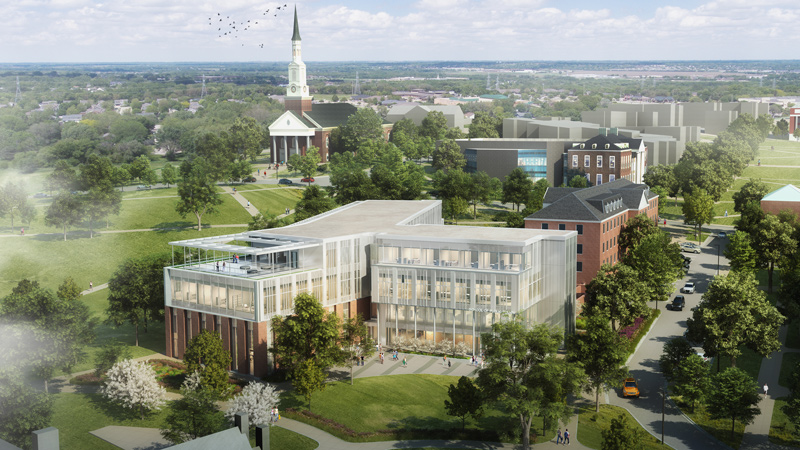 The School of Public Policy will further shape the campus in a transformational way. It is a key addition to the historic campus entrance and will greet new visitors to the College Park Campus. Just in the past 10 years, the school program has catapulted itself to be number 7 in the country. The new building is being designed to offer an adaptable, flexible academic learning environment and transformational, think-tank style zones, conducive to open dialogue, while still respecting its adjacent historic context.
An incredible responsibility
Why do I stay with design? Because of the incredible importance that comes with being entrusted with shaping the environment around us. It is a responsibility that we designers have to carry in our hearts and in our minds.
As a girl, I often accompanied my father on his visits to construction sites. He loved to show me how the buildings he had designed on paper materialized in the real world, and he kept telling me that a good designer is somebody who acts as a conductor.
At the time (maybe 5, 6 year old) this process of translating design into construction appeared puzzling to me. How could the seeming chaos of a construction site evolve into a real building that was so orderly, structured, and permanent? I somehow imagined Dad standing on a podium waving a baton like a conductor of a large orchestra. And yet, while on the construction site he did not seem to move a finger. The magic, I thought, must be in the drawings and the maze of lines on paper.
All these years later I finally understand what he meant. I think of myself, of all the participants at the proverbial design table –  the investors, whose financial contributions make things possible, the community, that awaits a new successful inflection of their environment, the clients – as the many voices, many instruments. And I understand that for us designers to be successful, we must be successful consensus builders and conductors of this complex orchestra.
With everything else, that's what brings me to work, what makes me excited, and is making me so honored to be with you today. Architecture is all about cooperation, and that's the only thing that brings success. My journey began in my dad's studio some decades ago, and I'm looking forward to working with all of you as we move the design profession forward.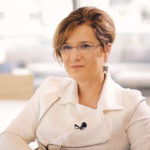 About the Author
Irena Savakova is an award-winning design architect with 30 years of experience. She began her design career in Bulgaria, and has practiced the European Union and the United States. In addition to leading the Washington, D.C. studio of LEO A DALY, she teaches and mentor architecture students at the University of Maryland, and serves as a peer reviewer for the General Services Administration's Design Excellence program.