Award-winning supportive housing experience earns passionate team another opportunity to engage the community to uncover best design solution.
Nic Johnsen leads Fire Protection Engineering
Based in the Minneapolis design studio,

Johnsen's holistic

approach

adds value through performance-based design, informed by

contracting

and risk

–

management experience.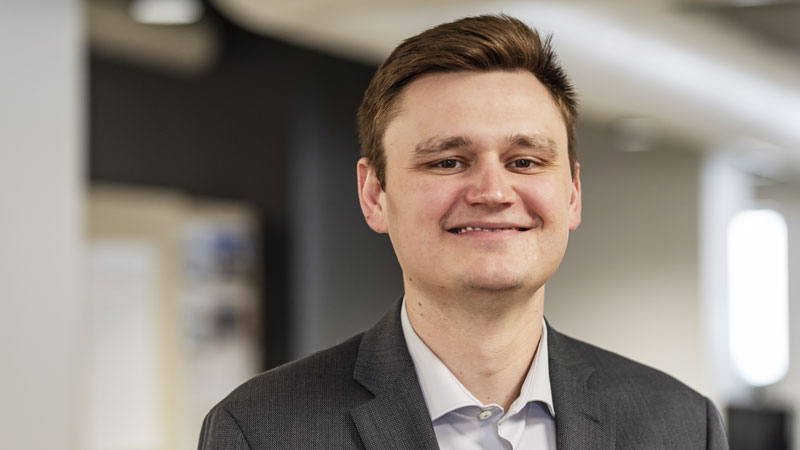 Nic Johnsen, PE, has joined international design firm LEO A DALY as Practice Lead, Fire Protection. In this role, he will lead the firm's fire-protection design team, focused on optimized protection of life and property.
Johnsen's combination of experience with contractors and commercial insurance gives him a nuanced and holistic understanding of code compliance and risk management. LEO A DALY's integrated approach strategically coordinates firewalls, alarms, fire-suppression systems, smoke development, clean agent systems, means of egress and long-term maintenance with all other engineering disciplines as well as architecture and interior design.
"We will remain involved in projects early and often," Johnsen said, "working closely with clients and building authorities to define strategies for the unique challenges inherent in each building and occupancy type."
Industrial facilities present potential hazards distinct from a mixed-use campus, airport terminal or luxury hotel, and each building typology and location is governed by specific building codes. Performance-based design allows Johnsen to develop virtual scenarios inside design models, using actual specifications from the overall design.
Prior to joining LEO A DALY, Johnsen designed fire protection systems for a contractor and served as Senior Property Field Risk Engineer for Liberty Mutual. Through the lens of his unique background, Johnsen can quantitatively analyze fire-protection strategies that go beyond life-safety and property, accounting for potential impacts on clients' business operations.
"Life-safety and code compliance are always paramount to design," Johnsen said. "A holistic approach also calculates for business continuity, what the client could lose in business on top of the impact to tangible property."