Award-winning supportive housing experience earns passionate team another opportunity to engage the community to uncover best design solution.
Cindy McCleary, AIA, leads our Minneapolis studio
In eight years with LEO A DALY, McCleary has shown exceptional leadership, business development savvy and dedication to design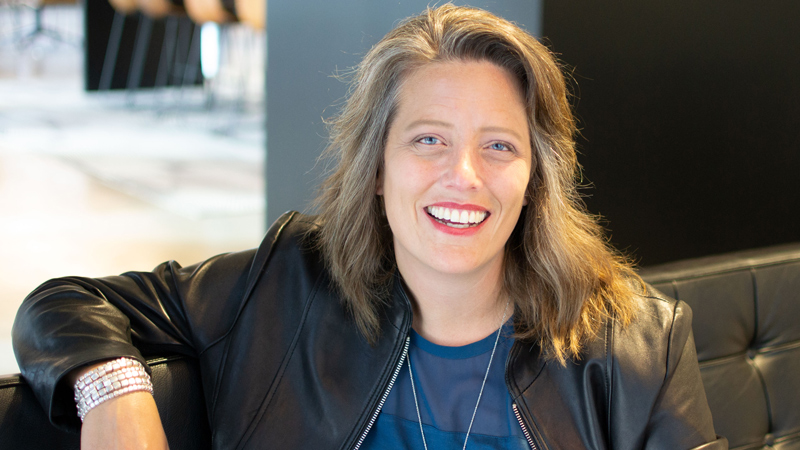 LEO A DALY is pleased to announce that Cindy McCleary, AIA, NCARB, LEED AP, has been promoted to the position of managing principal of our Minneapolis studio. In this role she leads the studio in all matters of operations, design, and business strategy.
"Over the past eight years at LEO A DALY, Cindy has proven herself time and again as an exceptional leader and business developer. She is a strong advocate for design excellence, and dedicated to creating places that inspire wonder, connect communities, and enable great things," said President Steven Lichtenberger, AIA, NCARB, LEED AP.
McCleary has 20 years of experience in design, planning, and management on a wide range of complex, large-scale architectural projects. She joined LEO A DALY in 2011 as market sector leader for the public & institutional sector, during which time she initiated and built a local and regionally focused design practice serving government, libraries and education clients. Today, that thriving practice serves communities in the region and nationwide. She is dedicated to finding new ways to collaborate and empower underrepresented voices, which she believes is key to exceptional design.
Our Minneapolis studio is one of the city's oldest and most respected architecture offices, first established in 1917, and responsible for iconic buildings such as Foshay Tower (1929) and the Minneapolis Post Office (1934). Today it is a growing practice with approximately 100 design professionals.
Current and recent projects from the studio include the Toro Company Headquarters Expansion; Hennepin County Medical Examiners Facility; Allina Health's Sharp, Dillon, Cockson & Associates Clinic; Second Harvest Heartland; Anoka County Centennial Library and the Minnesota Historical Society's Historic Fort Snelling Renovations and Visitors Center.
"Our Minneapolis studio is at an incredible point of energy and renewal. Our combination of design spirit and market expertise has enabled our teams to translate vision to reality and will continue as our focus as we advance and grow in the emerging edges of our fields. The next era of evolution is an exciting one, that I am both humbled and proud to lead," said McCleary.
McCleary is a member of the Society of College and University Planners, served on the boards of AIA Minnesota and Minneapolis and is an alumna of the Chamber of Commerce Twin Cities Leadership program, Minnesota Leadership program and the LEO A DALY Leadership Institute. She shares her thought leadership through frequent publications, speaking engagements and participation in industry groups.