University of Maryland's Thurgood Thomas Hall earns Global Architecture & Design Award.
LEO A DALY stands with Dennis McFadden, FAIA
Widely circulated in the media, McFadden's letter of resignation from the UCSB Design Review Committee epitomizes design integrity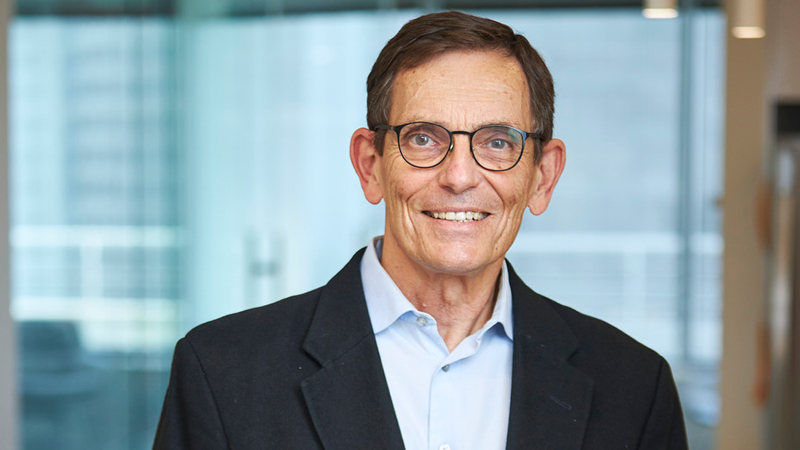 Dennis J. McFadden, FAIA, serves as global design principal for LEO A DALY and is the co-leadership voice of design excellence at the firm. In his seven years with LEO A DALY, he has been instrumental in elevating our design work through the projects he has designed, the critiques he has shared, and the firmwide design dialogue he has fostered. His vision informs and elevates the quality of work in each of our 10 design studios worldwide.   
The critique laid out in Dennis's letter of October 24 epitomizes the intelligence and passion for design that he brings to work each day at LEO A DALY. Although the document was written in his capacity as a member of the UCSB Design Review Committee, not as an interested employee of LEO A DALY, we, his colleagues and friends, applaud his stance.  
Dennis's position is both a moral and ethical one, rooted in, as he says, his responsibilities as "an architect, a parent and a human being." According to the AIA Code of Ethics and Professional Conduct, architects should "employ their professional knowledge and skill to design buildings and spaces that will enhance and facilitate human dignity and the health, safety, and welfare of the individual and the public." The wellbeing of students depends on the professional judgement of groups like the Design Review Committee and on architects like Dennis. 
Dennis's integrity as a designer and critic is unimpeachable. Throughout his 44–year career, he has been a vital member of the profession, balancing the roles of practicing architect and educator. He is a Fellow in the American Institute of Architects, meaning that his peers at the highest echelons of the profession view him as a role model, and someone who has made an impact on the practice of architecture in the United States.   
With a portfolio focused primarily on the design of public institutions, Dennis has designed projects at five University of California campuses in addition to his work on healthcare campuses, courthouses, schools and multifamily housing. His designs have been published in Architect, Architectural Record, Progressive Architecture and L'Arca. He has received more than 30 design awards, including a National American Institute of Architects (AIA) Honor Award for the College of Engineering at the University of California, Riverside.  
Dennis was educated at the University of Southern California (USC) and Princeton University, where he received a Master of Architecture degree. He has served as a studio instructor at Cal Poly Pomona and USC, and as a visiting critic at Woodbury University, the University of California, Los Angeles,  USC and Cal Poly Pomona. He was a member of the Design Review Committee at UC Santa Barbara for 15 years. 
Any requests for comment on behalf of LEO A DALY should be directed to Ignacio J. Reyes, AIA, NCARB, LEED AP, vice president and chief development officer.