University of Maryland's Thurgood Thomas Hall earns Global Architecture & Design Award.
LEO A DALY to Design Drai's Dallas, Drai's Group's Latest Hospitality Venture
The club design will bring a new look and feel to the Dallas Arts District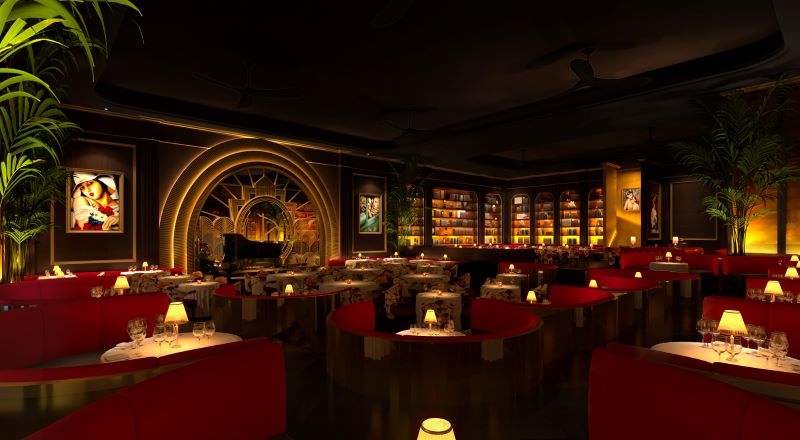 LEO A DALY, in collaboration with renowned restaurant and nightclub owners Victor and Dustin Drai and Dallas-based experiential hospitality group GAP Concepts, is set to design Drai's Group's newest hospitality venture, Drai's Dallas. Located in the heart of the Dallas Arts District, the 12,000-SF space is the Dallas expansion of Drai's Group's iconic Las Vegas venues, combining the brand's signature guest experience with Dallas' vibrant hospitality scene and one-of-a kind cultural character.
Arnie Martinez, Jr., Vice President and Director of Architecture at LEO A DALY Las Vegas says his team is excited to help Victor and Dustin Drai with the club design for the next era of their award-winning hospitality brand. He elaborates, "LEO A DALY has a strong working history with Victor Drai, helping his team with their largest hospitality project, Drai's Beachclub Nightclub, a two-story rooftop club, and Drai's After Hours, both located at The Cromwell on the Las Vegas Strip. It's really exciting to continue the relationship with his son Dustin on their first hospitality venture in Dallas."
The Drai's Dallas club design will combine three distinct venues organized in a singular building. The interior spaces include a French-inspired modern supper club with a stage for cabaret-style entertainment, a stylish bar that complements the sophisticated atmosphere and a private member's only lounge that offers an intimate and elevated atmosphere for its members.
Mr. Martinez, Jr. says strategic siting choices for the venue were made in an effort to maximize the guest experience, stating, "The current site houses an existing U-shaped building in which one leg of the building has been shuttered for quite some time. We will be demolishing the bottom leg and constructing a contemporary, modern venue that will breathe new life into the area, giving Dallas an exciting new destination for dinner, drinks and socializing. The new building will also strategically sit on the very south end of the property line, allowing more room for parking in an area void of adequate spaces."
Prioritizing an established vision for the interior design ahead of the architecture was important to the client, forming a fascinating interplay between the two while creating an interesting challenge for the team. The project will seek to create a cohesive and captivating guest experience throughout, with the iconic brand of Drai's as the driving force behind the design.
The interior design blends luxurious, refined elements with highlights of delicate floral accents to create unforgettable, intimate ambience. The four corners of the supper club will be framed with a palm motif, and floral-inspired private banquette seating will enable unparalleled views of the stage. The bar and members lounge will offer an intimate, elevated speakeasy-style atmosphere draped in Drai's signature crimson color palette.
Christy Coleman, Director of Design Hospitality Interiors for LEO A DALY says the look and feel of the interiors exudes Drai's well-known tradition of hospitality excellence, while creating a completely new, contemporary guest experience, stating, "The design will speak the language of the iconic Drai's brand, but an interesting design challenge has been translating how that looks for a supper club, which is a completely new concept for the owner, as well as lounge and exclusive membership club. The interiors will carry through the recognizable tradition of rich hues, tufted furniture and signature décor that guests have come to expect from Drai's venues."
Drai's Dallas is scheduled to open late 2024. More information can be found online at www.draisdallas.com.