Hennepin County Medical Examiner's Office and the Historic Fort Snelling Revitalization Plank Museum & Visitors Center receive Best of B3 Recognitions from the State of Minnesota.
Nick Lassek, PE, promoted to lead high-performance design
A mechanical engineer and commissioning agent, Lassek will work with all disciplines to embed high-performance design in projects across the firm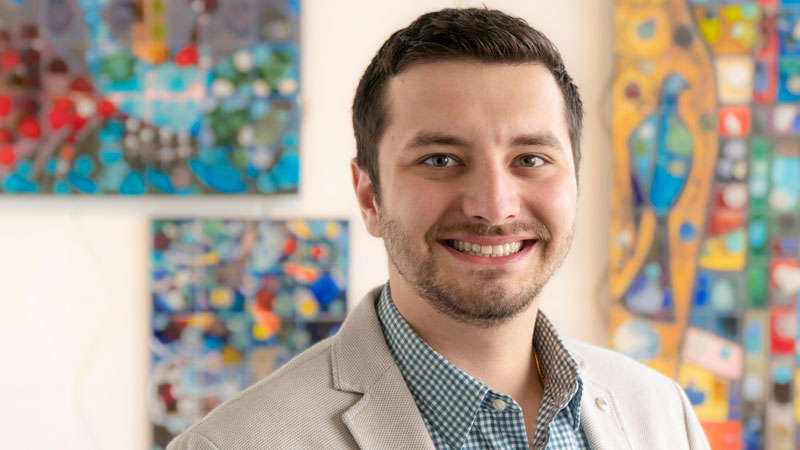 Nick Lassek, PE, CBCP, has been promoted to the role of Engineer, Mechanical, High-Performance Design. Nick will lead analysis of high-performance design data for projects across the firm. He will partner with design teams at conceptual levels to understand the site, climate, massing, and passive opportunities to enhance performance.
"Nick's role will sharpen our focus specifically on enhancing performance in the built environment," said National Director of Engineering Kim Cowman. "He brings a broad spectrum of design and commissioning experience that will further our data-driven approach to reducing environmental impacts."
Buildings have historically been designed to meet functional requirements, influence occupant experiences and architecturally express the culture of their occupants. To these fundamental considerations, high-performance design adds sustainability, whose goal is to enhance quality of life without damaging the environment. This is accomplished in part through reductions in building emissions, embodied carbon and energy use.
"One of my biggest responsibilities in this role is ensuring our projects add value for clients through performance modeling, and that our design decisions are driven by scientific data," Lassek said.
To that end, Lassek will capture greater micro and macroscopic data calculations throughout the design process. He will work in tandem with project teams, beginning with concept development. Using data, he will also help educate clients about the value of high-performance strategies and applicable rebates.
Nick's role will extend beyond energy and performance modeling. He will also help project teams optimize human-centric design considerations that influence indoor air quality, thermal comfort, acoustics, green space and glare.
Lassek joined LEO A DALY as an intern in 2015. While earning his master's degree in architectural engineering, he specialized in mechanical engineering. In 2018, he earned his Certified Building Commissioning Professional (CBCP) credential. The commissioning process furthered his understanding of the symbiotic relationship between architectural systems such as building envelopes, and engineering systems such as HVAC. In 2021, he earned his Professional Engineer (PE) license.
"Through building commissioning, I was able to see all of the building systems interact and operate, and to test them," Lassek said. "I gained a more holistic perspective on the relationships between mechanical systems, envelopes, orientation, shading and daylight harvesting."
Lassek co-authored the "Sustainability Sweet-Spot" in 2018, which was published in Medical Construction & Design. The article details the importance of interdisciplinary collaboration for performance tuning mechanical systems. And in May, Lassek was awarded an Emerging Leaders Scholarship by the Design Futures Council to attend the annual Leadership Summit on the Future of Environmental Responsibility.
"Our goal is to continually elevate building performance through our design processes," Lassek said. "This will add value for our clients, positively impact occupants and minimize impacts on our environment."