University of Maryland's Thurgood Thomas Hall earns Global Architecture & Design Award.
Hotels in the time of COVID
In Hotel Business magazine, Mark Pratt, AIA, and Ryan Martin, AIA, discuss the future of hospitality design post-pandemic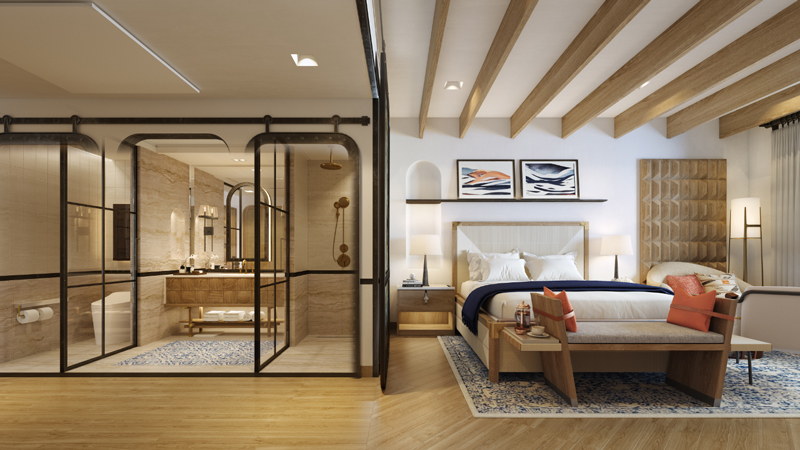 The following is excerpted from August 25, 2020 Hotel Business article by Adam Perkowsky.
NATIONAL REPORT—Architecture and design firm LEO A DALY has produced a white paper, "The New Guest Journey," which reimagines the hotel stay during COVID-19 and beyond. It offers suggestions on how architects and designers can reconfigure existing hotels in the new age of enhanced health and wellness, as well as creating spaces the post-pandemic hotel will utilize going forward.
"What I was reading was all about the operation of the hotel [during the pandemic], and how an operator is going to reopen, how they're going to keep their employees safe and how they're going to clean," said co-author Mark Pratt, VP/global hospitality practice leader. "We looked at this in a different sense. We looked at it from a design perspective, and how we can be involved in the transformation of a guest experience through design. We looked at it not from an operations perspective because we're not operators of hotels. We get involved in understanding how they operate, but it was more about how we can really be a force in making a change through design. So that was the task at hand and what that journey looks like."
Read the full article in Hotel Business.