University of Maryland's Thurgood Thomas Hall earns Global Architecture & Design Award.
Healthcare Design Magazine Taps LEO A DALY's Jenn Ankerson to Discuss her Unique Perspectives
She shares her views on using empathy when designing healthcare spaces, the challenges that keep her up at night and her must-have book for successful workplace relationships.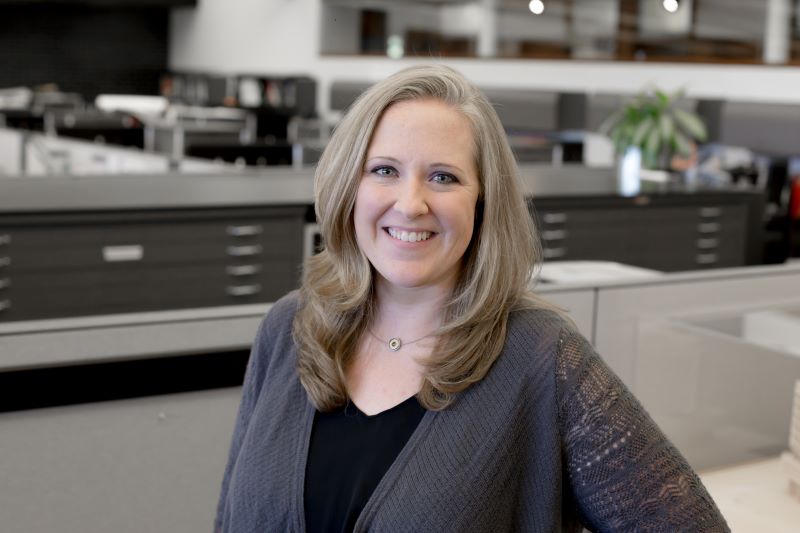 Editor's Note: This article was originally published online at Healthcare Design Magazine.
The associate, senior interior designer at LEO A DALY (Omaha, Neb.), talks about her introduction to healthcare design, love of creating order out of a mess, and uncanny sense of direction.
What drew you to a career in healthcare design?
While at the College of Architecture at the University of Nebraska-Lincoln, our professional practice class was taught by adjuncts, one of whom was Aneetha McLellan (now the executive director of health system engagement and design-thinking at Kimball International Health). She spoke with such passion about healthcare that it was hard not to be drawn into healthcare design.
What was your first healthcare project?
Working for HDR under the mentorship of interior designer Bob Holm for the design and construction of the Methodist Women's Hospital in Omaha, Neb. It included a hotel-like experience for patients and families and comprised labor/delivery rooms, mother/baby patient rooms, and private neonatal intensive care unit rooms.
What lesson from that project do you still carry with you?
At the time of the project, I was a 25-ish year-old that had grieved the likely prospect of not being able to bear a biological child. We adopted our first son and then, several years later, gave birth in one of the labor and delivery rooms (LDR) I had designed at Methodist Women's Hospital. Becoming a patient, I realized I had never put myself in the LDR while designing it. Empathy is critical to positive outcomes and we as healthcare designers must always put ourselves in the shoes of our users.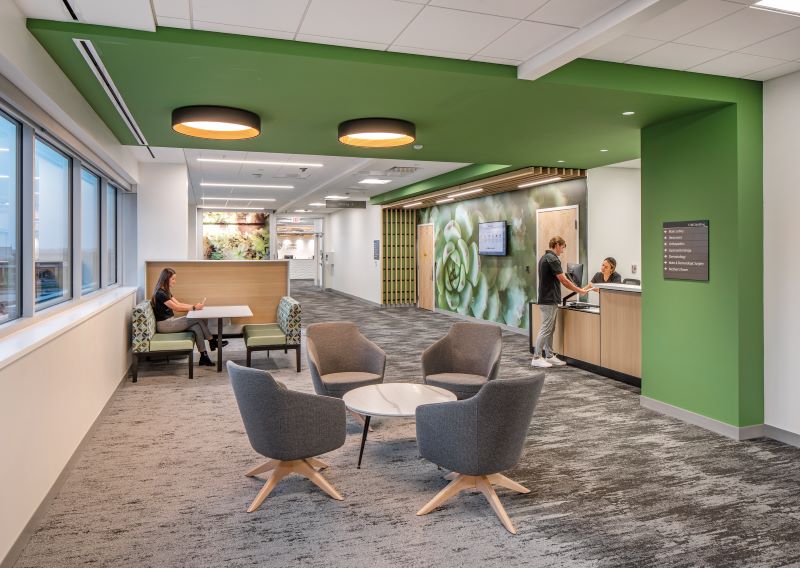 Three healthcare design projects and your role
Nebraska Medicine Specialty Clinic at Village Pointe, Omaha, Neb., senior interior designer.
 VA Hospital, Tulsa, Oklahoma, a public-private partnership project for the Veterans Administration, interior design team in collaboration with GH2 and LEO A DALY.
West Los Angeles VA Critical Care Center, Los Angeles, senior interior designer. collaborating with an interdisciplinary team.
What do you like best about working in healthcare design?
Being able to have a positive impact on the relationship between people and the environment they inhabit. Effective design is even more important in a healthcare environment where patients and their families are at their most vulnerable.
What challenges about your work keep you up at night?
I spend my bouts of sleepless nights scrutinizing interactions from the previous day. Was I able to communicate design intent clearly while building consensus among the team? Did I find words that were more constructive than critical? Was I vulnerable and authentic in my ability to show my peers that they matter to me? I want to ensure that I am a good steward of the role of healthcare designer, which means holding myself accountable for how I mentor young professionals, teach students, listen to clients, and ultimately create healing environments within multidisciplinary teams of people.
An unexpected item on your desk?
A 24-inch-long vintage, metal wallpaper roller, which was used to print repeating wallpaper patterns on paper. Whereas sometimes they are made of wood with metal patterns, this one is made completely of metal and is adorned with a simple repeating floral pattern. I love its fine craftmanship and get lost thinking about the quantities of wallpaper it must have mass-produced.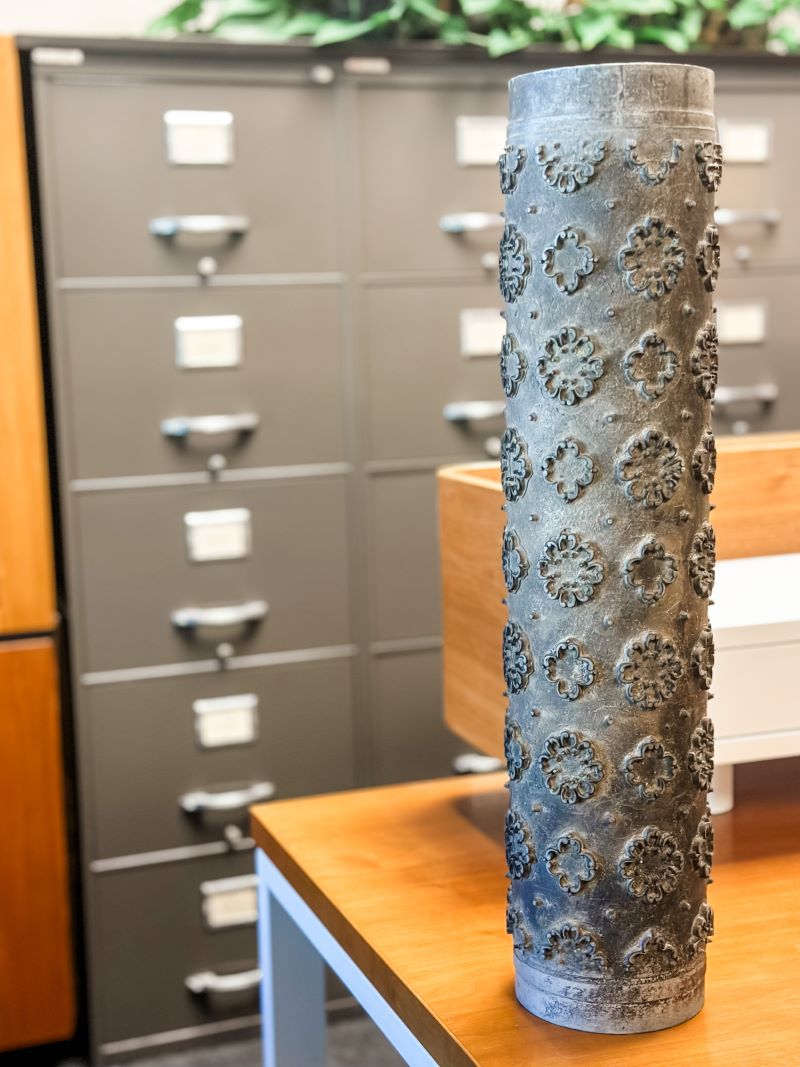 Outside the office, we'll likely find you …
Organizing something—anything really. I love creating order out of a mess.
Dog or cat?
I love big dogs! We welcomed a 1 1/2-year-old Leon Berger, named Moose, into our family last November and he's such a good dog. He has a beautiful and quiet connection to our 12-year-old Charlie but conversely finds ways to get into mischief with our 4-year-old Emmett.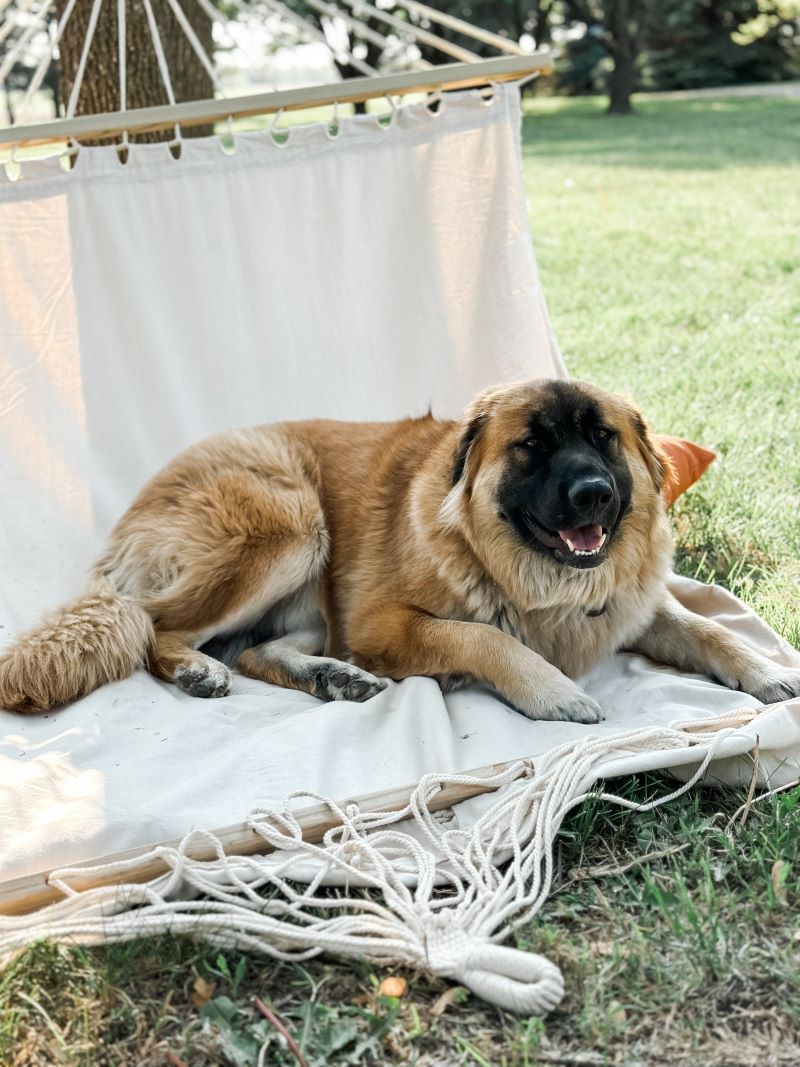 Coffee or tea?
Unflavored iced tea, all day long. Lots of ice.
Morning person or night owl?
I've become a morning person over the last several years. The house is quiet, especially in the summer, and I enjoy the stillness of the morning as the sunrise begins to peak over the soft sloping landscape of crops directly outside my door. The dew begins to lift as a gentle and short-lived fog settles into the low areas and bands of trees. Wisps of clouds take on dramatic colors, then quickly dissipate to white when the sun rises above the horizon.
Favorite fashion trend?
I adore this age of "love your body." The 1980s was full of a lot of things, but "loving yourself as you are" was not one of them. While we undoubtedly have a ways to go, I'm thrilled that my kids can grow up with visible role models of all sizes, gender identity, and diversity.
How did you make your first dollar?
My identical twin sister and I worked as "shadows" for a then-budding car museum in Lincoln, Neb., which started as the private collection of "Speedy" Bill Smith, who founded Speedway Motors in 1952 with his wife, Joyce. The company has become the country's longest running speed shop, providing race car parts and aftermarket accessories to classic car enthusiasts. Along with my fearless mom, Joyce secured her place in my life as a strong female role model. She spent countless hours building a business, raising four sons, and managing staff and vendors, and she did it all with grace. Joyce began conversations with a fun story and ended them with a kind word.
Your go-to karaoke song
Totally showing my age, but "Ice Ice Baby" by Vanilla Ice. It gets all the Gen-X and seasoned Millennials singing, but "Sweet Caroline" by Neil Diamond gets everyone singing.
First album you ever bought
"Very Necessary" BY Salt-N-Pepa.
Cocktail of choice
Vodka with cranberry. It's easy-peasy and tastes as anticipated regardless of strength.
Your hidden talent
My twin sister coined me as "JPS," which stands for "Jennifer Positioning System." I have an uncanny sense of direction and confidence if dropped into an unknown city. Digital tech makes everything easier but even equipped with a paper map, I can find my way.
If you weren't an interior designer, you would be …
A care provider. My mom thought that I would become a nurse due to my grandpa's progression of Alzheimer's. When I was young, he moved into a memory care unit in Lincoln, Neb., where we learned about caring for someone who would slip in and out of the past. My dad visited him daily under the belief that if he was visible and friendly to the staff, that everyone would work as a team to provide better care. That's a lesson I use daily: get to know the people within my reach. I strive to create authentic connections that build trust and create effective teams.
Favorite …
Quote "Courage starts with showing up and letting ourselves be seen." –– Brené Brown
Movie character Real-life professional racer and TV personality Jessi Combs, who was profiled in the documentary "The Fastest Woman on Earth." She put in the time, effort, and sweat-equity to earn a respected place within a male-dominated industry.
Show to binge watch "Only Murders in the Building." Actors Martin Short and Steve Martin make me cackle, and I enjoy the freshness of actress Selena Gomez opposite the two legends.
Weekend activity Tackling renovation projects on our 1960-era house, tending to our large vegetable and wildflower garden, or working on my 1934 Ford Tudor Sedan hot rod, or any other classic car we're lucky to be stewards of, to get ready for the next road trip.
Band/musical artist I'm into a bit of everything including the 1960s tunes playing on the old radio in my dad's personal mechanic shop.  My son is always slightly offended that I can sing the lyrics of just about any classic song he's recently "discovered."
Guilty pleasure Listening to podcasts, generally news sources that explain the economy, politics, and climate change. When that gets too gloomy, my favorite escape is "SmartLess," hosted by Jason Bateman, Sean Hayes, and Will Arnett. It features a surprise guest each week that can make me roar with laughter while I learn something new.
Snack when you travel I pack fruit snacks for the kids, but they're secretly for me.
Sport Racecar building. I grew up in my dad's shop with hotrods and racecars. My dad and his friend built a land speed racecar called the MacKichan/Schulz Streamliner to race on the salt at the Bonneville Salt Flats in Utah. The project started in 1988 when I was 6 years old, and we all quickly became part of the race crew. It became a core part of my life and taught me to work diligently to realize success, regardless of the barriers.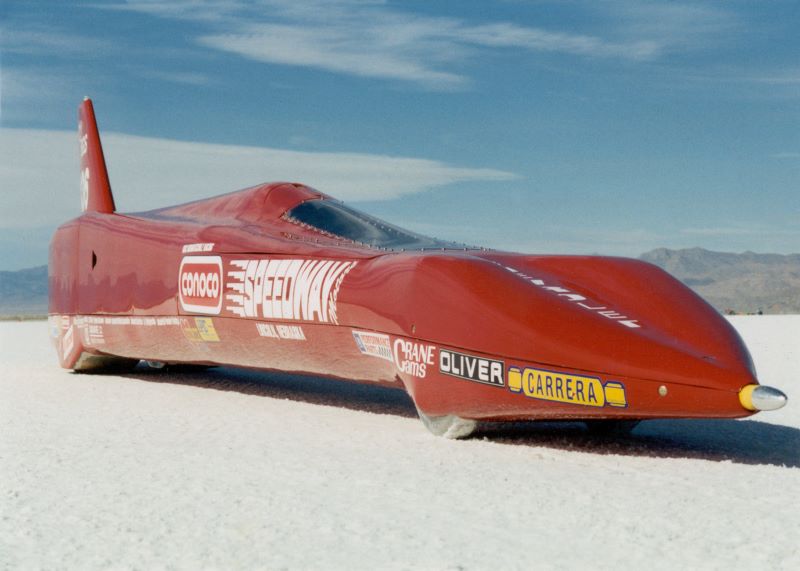 Team I grew up in Lincoln with Nebraska Cornhusker Football. Go Big Red!
Book "The 5 Languages of Appreciation in the Workplace" by Gary Chapman and Paul White. I re-visit it each spring semester when I ask students to read it as part of my professional practices curriculum. It reminds me to not only show appreciation to the people around me each day but also to tailor appreciation to each person so that it's meaningful.
City to visit Omaha, Neb. We are the world headquarters to several top A/E firms, boast many wonderful award-winning projects, home to several Fortune 500 companies, and known as Silicon Prairie. Omaha has also cultivated a spectacular art scene with the Kiewit Luminarium, Bemis Center for Contemporary Arts, and Joslyn Art Museum, just to name a few, along with some of the best foodie-sought restaurants, distilleries, breweries, and wineries in the region.