Award-winning supportive housing experience earns passionate team another opportunity to engage the community to uncover best design solution.
Giovanni Cortes Caro joins LEO A DALY as market sector leader for Aviation
The architect brings 20 years of industry experience, including 12 years designing award-winning airports in South and North America.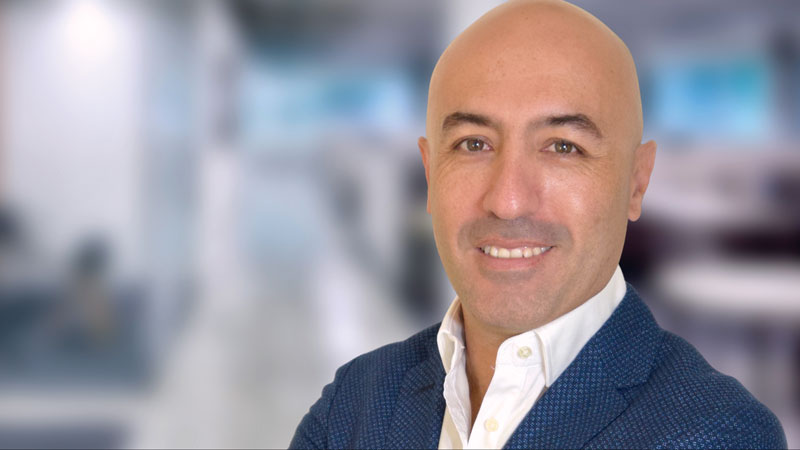 LEO A DALY, the global planning, architecture, engineering and interior design firm, has hired architect Giovanni Cortes Caro, AIA, NCARB, LEED AP, as market sector leader for Aviation. Seated in the Miami studio, where the firm has a long history of transformative projects at Miami International Airport (MIA), Cortes will oversee business development, design excellence and project delivery for aviation projects.
"I have been immersed in the architecture, design and construction environment for the last 20 years, 12 of which I have dedicated to the creation and development of aviation projects locally and overseas. I'm thrilled to be joining LEO A DALY, one of the big names in Aviation design and construction management. It's an exhilarating, multi-faceted endeavor that depends on interdisciplinary strategies and fast-paced project management from conception and planning through construction administration," said Cortes.
Cortes is fluent in English, Spanish, Italian, Portuguese and French. His jet-setting career has taken him from his birthplace of Bogota, Colombia, where he integrated design teams in projects at El Dorado International Airport (BOG), Camilo Daza International Airport (CUC) and Simon Bolivar International Airport (CCS), to his current home of Miami. His work in Florida includes significant projects at Fort Lauderdale-Hollywood International Airport (FLL), Miami International Airport MIA and the Fountainblue Aviation FBO in Miami-Dade county.
LEO A DALY's leadership in the South Florida aviation industry dates back to 2001, when the firm established a Miami design studio to participate in the $5.4 billion capital improvement plan. The firm designed three major renovations to MIA's North Terminal. The design team's adaptation to a series of project changes without interruption of service helped win the firm a design award for the project from the American Institute of Architects.
Over the past 50 years, LEO A DALY has been a leading designer of passenger terminals, air traffic control towers and security operations worldwide. Significant projects from the firm include designing the iconic new Louis Armstrong New Orleans International Airport (MSY), transforming and expanding Cleveland Hopkins International Airport (CLE), Renovating Tom Bradley International Terminal at LAX, and leading the design team for Ronald Reagan Washington National Airport (DCA) in Washington, D.C.
The firm's projects respond strategically to the complex needs of modern airports, from the creation of an iconic "first impression" to travelers, to a safe and convenient passenger experience, to the integration of technology, to the operational efficiency of carriers.
"Our projects transform regions, brand cities, revitalize economies and create a meaningful experience for every passenger on life's journey. Adding Giovanni to our talented team will enhance our services to clients in the Southeast region and everywhere else people travel," said Steve Lichtenberger, president of LEO A DALY.