The Managing Principal of the Washington, D.C. studio is featured in the Women's History Month edition of WBJ's People on the Move.
Ed Benes, PE, named President and Deputy CEO
Benes will work closely with Leo A. Daly III, the firm's third-generation owner and CEO, to shape the future of LEO A DALY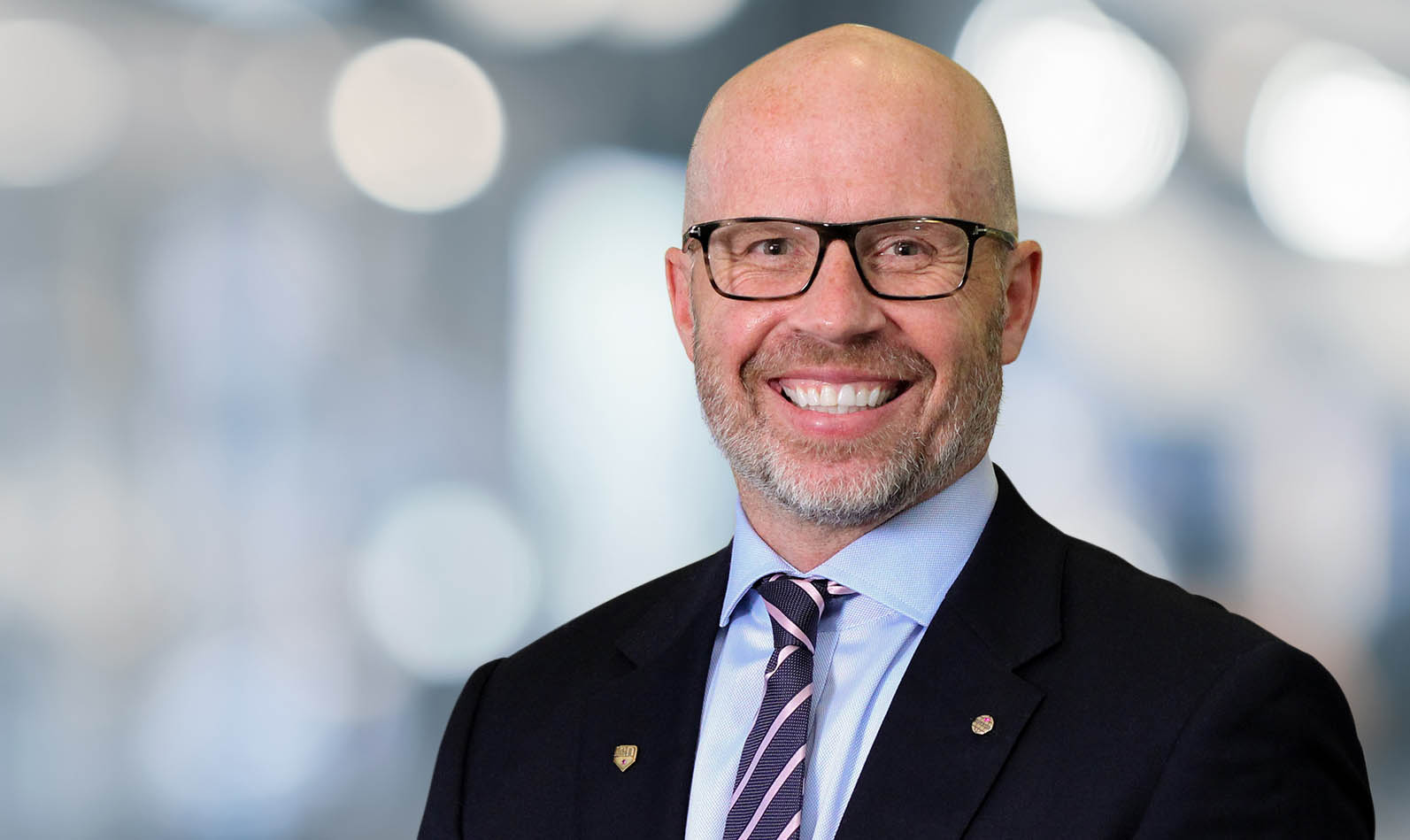 LEO A DALY is pleased to announce a change in executive leadership. Effective June 1, Edward Benes, PE, will assume the role of President and Deputy Chief Executive Officer for the Leo A. Daly Company. In the new role, Benes will assist CEO and Chairman Leo A. Daly III, FAIA, RIBA, FRAIA, in developing strategy and operations for the firm. He is based in Washington, D.C.
"Ed brings a youthful energy, strategic insight and entrepreneurial spirit to the role of Deputy CEO, and I trust him immensely. Since joining LEO A DALY in 2012, he has provided valuable advice and demonstrated an impressive combination of strategic thinking, judgment, and character. I am greatly looking forward to working closely with him, and the executive team, to create a dynamic path forward for our firm," Mr. Daly said.
The promotion, a strategic element of Mr. Daly's succession plan, comes as the third-generation owner and CEO broadens his personal and professional involvement in philanthropy and the arts.
Founded in Omaha in 1915 by Leo A. Daly Sr., LEO A DALY rose to national prominence for pioneering the use of multi-disciplinary project teams. In the 1970s, we played a central role in the development of sustainable architecture. Under Mr. Daly's leadership, we expanded worldwide. Today, LEO A DALY is ranked among the top design firms in the world, with a diverse portfolio of projects in more than 91 countries, all 50 US states and the District of Columbia.
"I'm excited about the future of LEO A DALY, and to be working with Mr. Daly on an ambitious growth plan. I'm bullish about the potential for LEO A DALY to be a disruptor in architecture and engineering, leveraging our 107-year history of design innovation, our strength in technology, and our reputation for design excellence to move the industry forward and serve our clients," Benes said.
Benes has been LEO A DALY's Senior Vice President and General Counsel and part of our executive leadership team for the past ten years. In his 10 years with the firm, he brought a renewed vigor to managing financial risk and project delivery. He also significantly reduced our costs and expenses related to insurance programs and overall claim exposure. For the past three years, Ed has also led our Human Resources team, developing HR into a more innovative and proactive resource for employee engagement and talent development.
Before becoming an attorney, Benes was licensed as a Professional Engineer. Skilled in design, project management, and collaborating with architects and other engineers, he developed client relationships, and pursued, won, and managed large infrastructure projects.  As an attorney in the architecture and engineering industry, Benes used his unique background and experience to address critical issues facing design firms across the country and worldwide.
President Steve Lichtenberger, AIA and Chief Financial Officer James Brader will report directly to Benes. Lichtenberger and Brader will continue to be part of the executive leadership group, the Chairman's Circle. Chief Human Resources Officer Samantha Holy, SPHR will continue to report to Benes. Until a new General Counsel is identified, Benes will continue to be responsible for all legal matters.