Award-winning supportive housing experience earns passionate team another opportunity to engage the community to uncover best design solution.
2000 North Miami Avenue receives unanimous approval
CLEARLINE Real Estate receives unanimous approval for Wynwood Crossing development at 2000 North Miami Avenue designed by LEO A DALY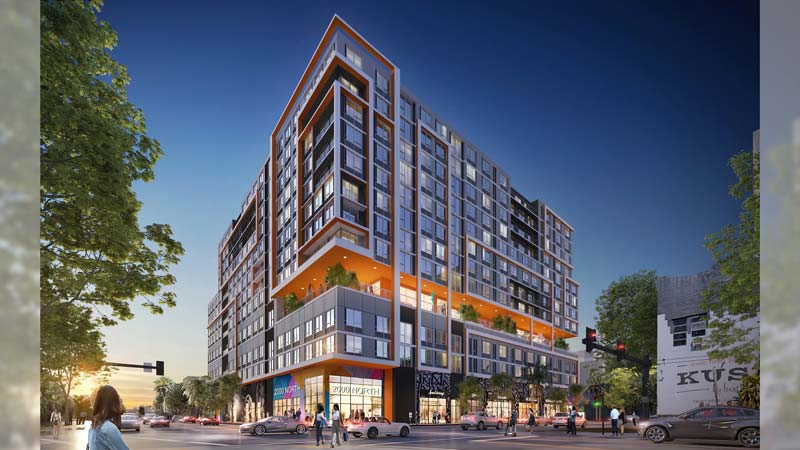 © C Studio, used with permission
© C Studio, used with permission
Peeling back the curtain, the innovative design showcases life on all 12 levels of
CLEARLINE
's 2000 North Miami Avenue project. "This life-as-art solution is the result of an exceptional partnership and a commitment to our deliberate design process,"
said Global Design Principal Irena Savakova, RIBA, LEED AP BD+C
. "The strategic location and site give us opportunities to integrate design excellence that literally builds community." Located at the southeastern edge of Wynwood, the 1.3-acre development site opens the door for
the historic neighborhood
to transition from an industrial warehouse district to a distinctive, mixed-use residential canvas. Framing elements, playful placements of color, and a dramatic undercut bring this work of art to life and light. As the sun sets, thoughtful design elements shine as the warm panoramic glow through and across the amenities level makes the living spaces appear as if they are elegantly floating above the lively ground-floor retail spaces. A beautifully landscaped paseo exhibiting outdoor seating options leads passersby to the art gallery, shops and entertainment below the illuminated living rooms.
© C Studio, used with permission
The building design prioritizes performance by weaving
wellbeing, rightsizing, and energy efficiency
into its blend of cultural beauty. The 310 rental units range from small studios to 2-bedroom floor plans that create connection and community through organization and attractive amenities. An inviting courtyard surrounds the pool area and is purposely placed on a higher level to capture framed views and to connect to the surroundings. Additional offerings include a fitness center, co-working conference space, and a popular lounge area encouraging social interaction and engagement.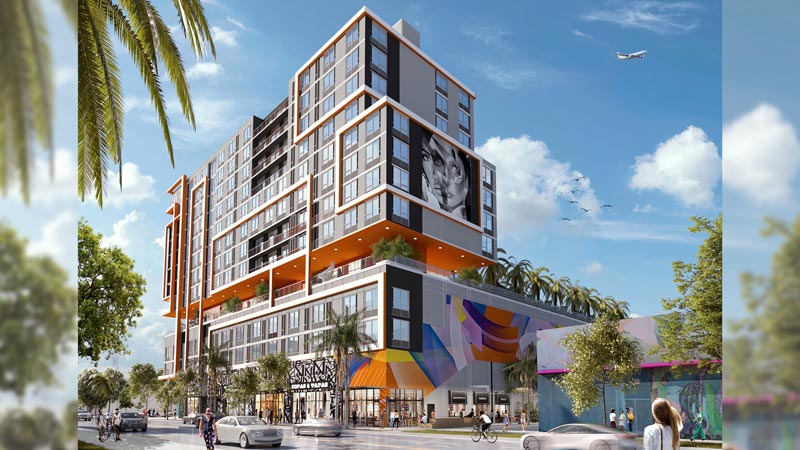 © C Studio, used with permission