Award-winning supportive housing experience earns passionate team another opportunity to engage the community to uncover best design solution.
U.S. Air Force Design Awards recognize two LEO A DALY projects
A state-of-the-art medical clinic and a set of temporary housing units earn awards for excellence in design and efficiency
The Air Force Civil Engineer Center (AFCEC) has recognized two LEO A DALY projects with U.S. Air Force (USAF) Design Awards, including an Honor Award, the top prize given. The annual awards recognize innovative building projects for excellence in design and efficiency.
The awards will be formally presented December 4 during the AFCEC Design and Construction Partnering Symposium in San Antonio, Texas.
"These awards not only recognize LEO A DALY, but more importantly they honor and celebrate the partnership we have with our USAF colleagues in service to the warfighter. Our servicemen and women deserve the very best quality-of-life facilities we can create for them as they serve this nation, and that, to us, is honorable work," said Michael Huffstetler, Assoc. AIA, vice president and corporate director of federal programs with LEO A DALY.
The two LEO A DALY projects recognized are: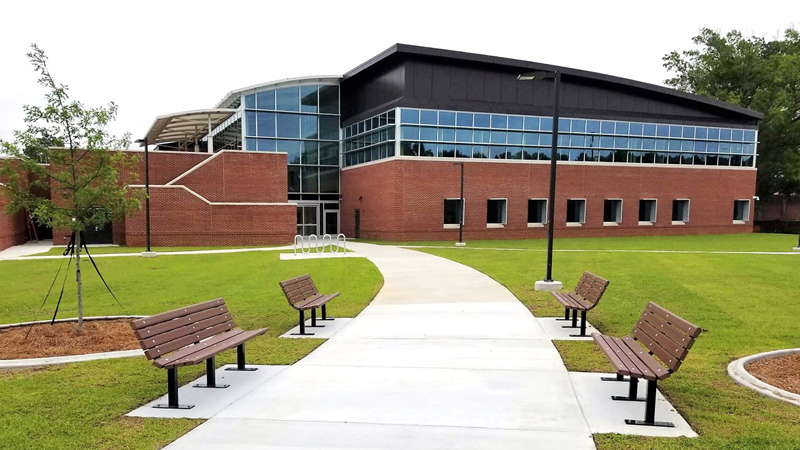 Primary Care Clinic at Seymour Johnson Air Force Base, North Carolina – Honor Award for Facility Design
This state-of-the-art medical clinic provides world-class care to airmen and their families while promoting a safe and healing environment. LEO A DALY used evidence-based design to promote healing, improve patient and staff satisfaction, enhance efficiency, and support technological advancement.
The LEED-Silver design maximized initial and life-cycle maintenance costs. Construction phasing was essential in keeping the existing clinic operational and accessible throughout the full duration of the project.
Jury comments:
"Outstanding use of green roof for energy efficiency."
"Light well allows for natural light to reach both patients and staff."
"Provides an 'I've been here before' feel that aids in calming one when visiting the clinic."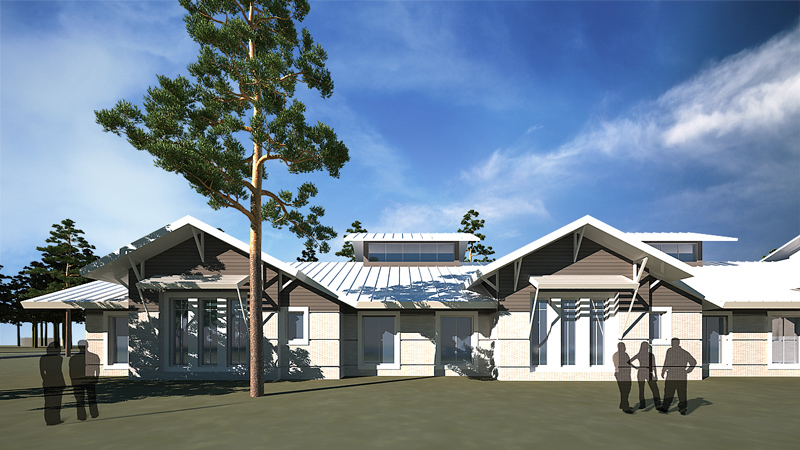 Temporary Lodging Facility at Elgin Air Force Base, Florida – Citation Award for Facility Design
LEO A DALY's design for three separate Temporary Lodging Facilities focuses on sustainability and creating a sense of community. Three buildings and their parking lots are arranged to preserve the site's many mature trees, optimize solar orientation and maximize views on the sloped site. Gabled roof forms feature overhangs, dormers and clerestory lanterns that bring natural light deep into the building.
The design orients the lodging facilities in an overlapping fashion, which optimizes energy efficiency and creates a series of courtyards and linked pedestrian walks connected to an existing trail system.
Jury comments:
"The creative arrangement of the standardized TLF units not only conformed to the restrictive site, but enhanced it"
"First-rate use of materials that minimize maintenance and enrich the existing architectural character"
LEO A DALY's has provided design services to the federal government for more than 70 years and is ranked fourth in the Military design sector by Building Design + Construction.