University of Maryland's Thurgood Thomas Hall earns Global Architecture & Design Award.
Reimagining the Workplace After the Pandemic: Q&A
In Commercial Property Executive, LEO A DALY thought leaders discuss how the pandemic will reshape the workplace in 2021 and beyond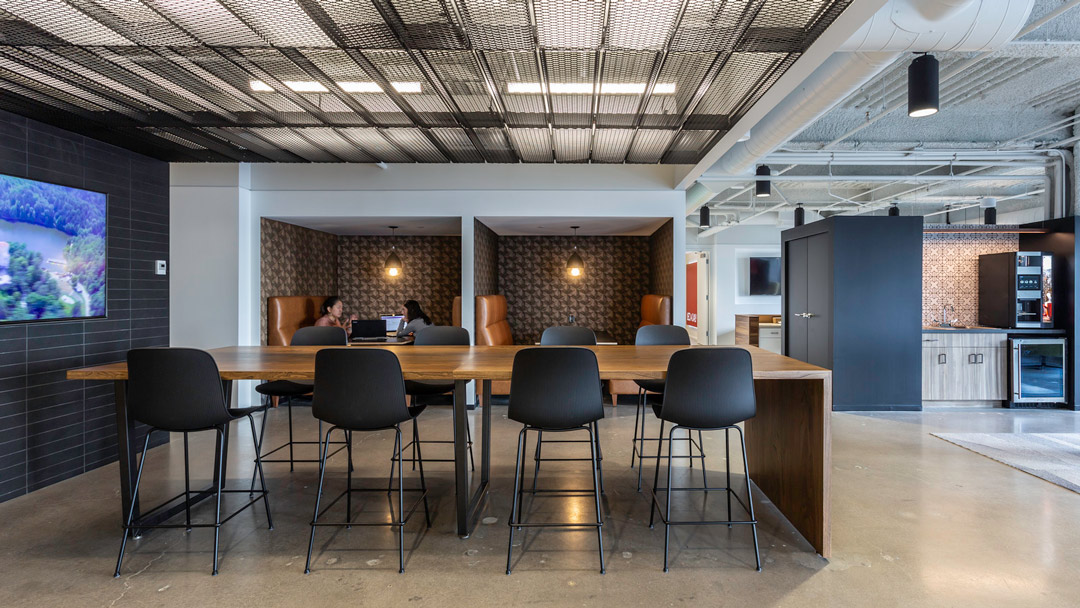 The following is excerpted from a Commercial Property Executive interview with LEO A DALY senior design architect Daniel Yudchitz, AIA, senior commercial market sector leader Kristina Crawley, AIA, and senior project manager Leif Eikevik, AIA.
CPE: The pandemic period will likely continue well into 2021. What do you envision as the main design trends for offices, considering all the changes 2020 has brought?
Yudchitz: Working from home has eliminated the cultural aspect of work and left only tasks, meetings and communications—all workplace functions—that can happen virtually. What we're missing now are the intangible parts of workplace life that contribute so much to the way companies think and innovation happens.
Going forward, workplace design will need to fill that void and provide what remote work can't, recognizing the new "virtual" reality we're living in and making it better. The workplace of the future needs to be nimble, adaptable, clean, flexible, reactive, interconnected and integrated, with new spaces that merge virtually and physically. Office design is now catching up to what has happened in education, retail, banking, etc., Now we're designing for convergence—of people, of ideas and of the virtual and the physical.
CPE: What will happen to the office design of the last decade—the open floor plans and mixed-use buildings?
Crawley: What we are witnessing—now that businesses have road-tested remote work on a large scale—is a desire for a hybridized work model. This leads to the ability to have home offices and places where one could meet remotely, which is a direct attribute of mixed-use.

Courtesy of Capital One/Garrett Rowland Photography
The office is not dead, and mixed-use development will not cease to exist. Instead, both models will evolve into a better designed and more functional form. The office will no longer be the place for tasks, but instead for meetings, collaboration and strategic planning. Developments will evolve to include programming for those uses, and amenities will evolve to include more mixed environments, four-season outdoor venues and places for connecting without traversing to a specific office location.
When we look to the future, younger generations will expect greater adaptability and will be less dependent upon a specific place to perform their work. They will look for the "placemaking" environment which lends itself to the highest level of work they can achieve. Health and physical and mental well-being will play a vital role in the development of office space, office buildings and mixed-use developments.
Buildings of the B, B-minus and less range may become obsolete assets with land value that is more profitable as redevelopment into mixed-use, well-factored buildings. In that respect, we expect to see activity pick up steam around the country.
CPE: As in every other field of activity, technology can improve not just processes but overall safety and wellness. Which technologies currently stand out?  
Eikevik: The first consideration or line of defense is healthy and clean interior air. Some of this involves technology and some doesn't. We need to increase access to clean, diluted outside air, move functions to the outdoors or bring outside air in.
The second line of defense is getting to a touchless office. Any door can become a touchless entry. The prohibiting factor is often cost. Owners and facilities must balance the cost of install, security and maintenance with the value of touch-free passage. Conversion options range from automatic sliding doors to automatic swing doors on actuators, to simply auto-unlatch function. Controls range from automatic eyes to wave-to-open technology, to actuators on push paddles mounted at elbow or hip height, to card reader activation. All of these require electrification and tie-in to security systems or card reader ID systems.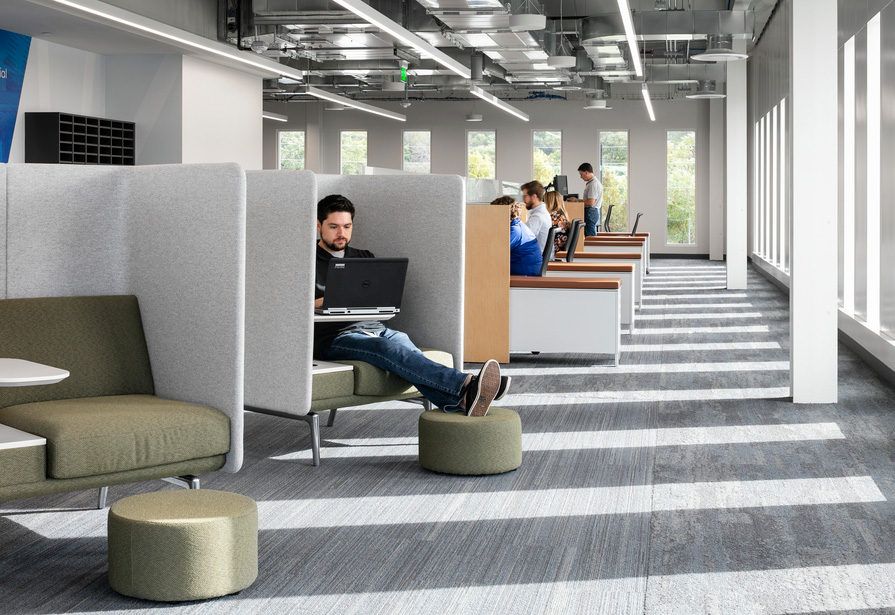 The third consideration is increasing the sense of ownership of office spaces: The commercial office must psychologically compete with the comforts of a home office. It needs to be warm, secure, safe and healthy, with comfortable seating and private space, fully controlled by the user. This gives users peace of mind knowing they are not in a public or semipublic space. Card access and full wireless plug-and-play functionality can be set up to allow users to check into and "own" a space. These functions also allow for ease of cleaning and contact tracing, should a COVID-19 event arise in the office.
Survey your staff and find out what they truly love about a home office environment. These clues can become the first changes you make to your office hub.
Read the full interview: