University of Maryland's Thurgood Thomas Hall earns Global Architecture & Design Award.
Refrigeration engineering helps more fresh food reach hungry people
Celebrating World Refrigeration Day with an example of how our refrigeration engineers helped one non-profit fulfill an important mission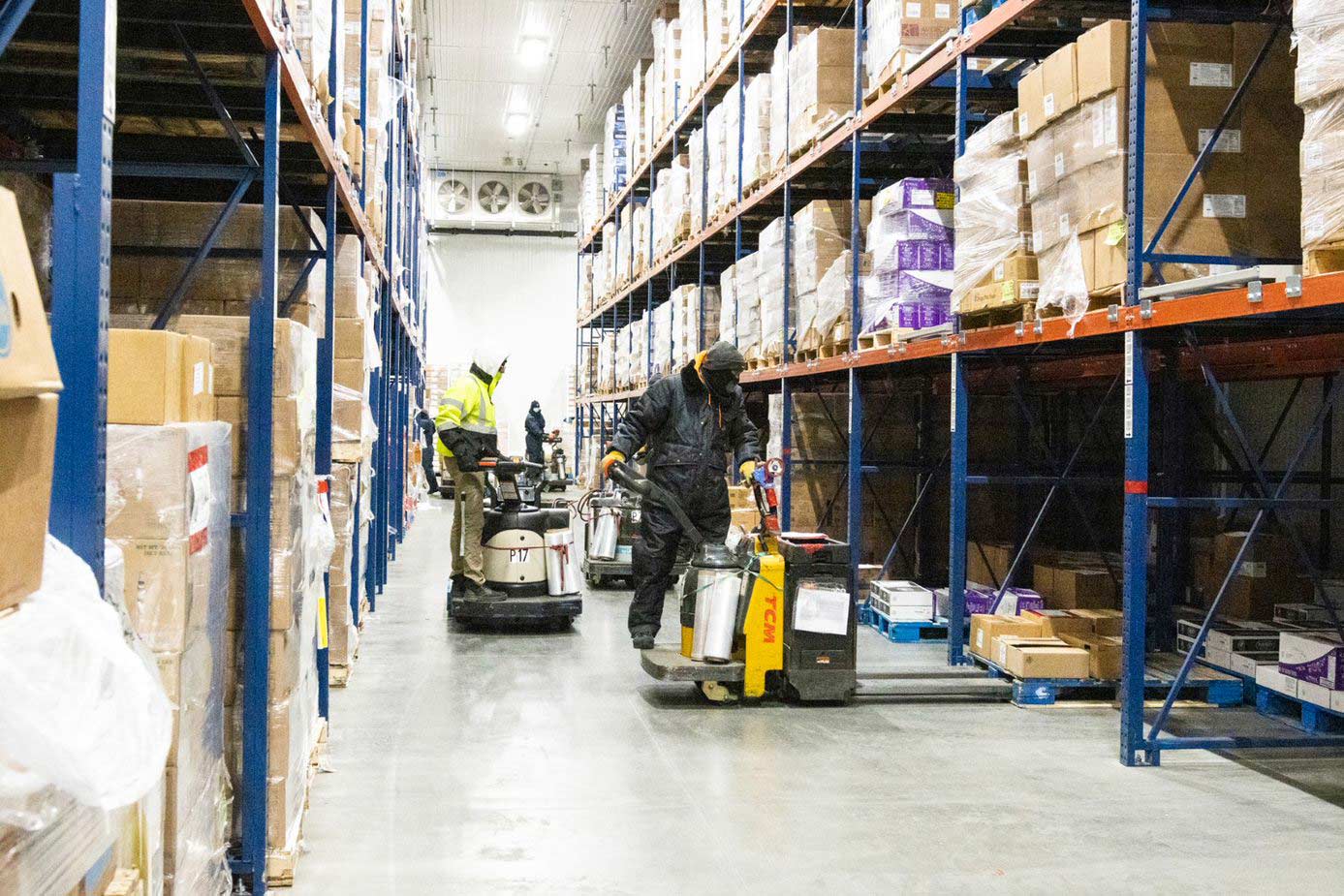 Photo: Second Harvest Heartland
In 2019, 800 events around the globe celebrated the inaugural World Refrigeration Day. This now annual, international awareness campaign celebrates the contributions of refrigeration engineers every June 26. The campaign was created to raise awareness of the importance of refrigeration technologies in everyday life and elevate the profile of practitioners. Like most engineers, they solve problems and advance society. Refrigeration engineers have developed many staples of modern life such as vaccine coolers, air conditioning and hygienically safe food storage. This year, World Refrigeration Day takes on greater meaning as the world emerges from a pandemic that left vulnerable populations without access to fresh food. The work of refrigeration engineers literally helped feed hungry people during a powerfully disruptive year.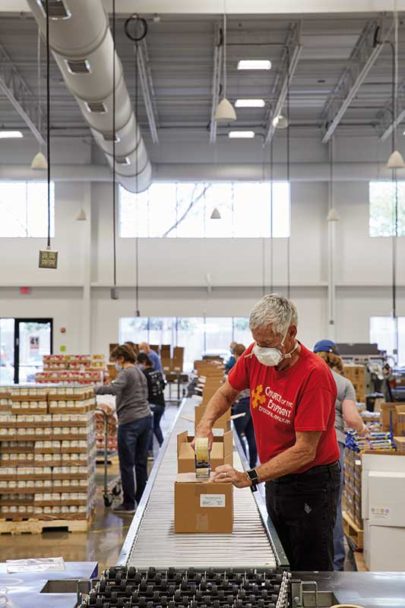 Occupying a unique position in the emergency food chain, Second Harvest Heartland in Minneapolis opened a new food distribution center in March 2020, just as the pandemic took hold. The facility inhabits a repurposed industrial shell, newly equipped with cooler and freezer spaces. Cold storage enables SHH to rescue unsold food and store it safely. Designed by Senior Refrigeration Engineer Andy Campbell, these critical cooler and freezer spaces increased SHH's capacity to distribute fresh foods just as demand spiked 30 percent. Andy's refrigeration problem solving led to a cost-effective cold-storage solution inside a 233,000 SF ambient warehouse, using high-efficiency systems, precision controls and a configuration that conserved embodied carbon by leveraging the existing building envelope.
With almost four times the cooler and double the freezer space of their previous facility, SHH can now shelve more fresh, nutritious food. The new building encloses 18,000 SF of cooler space, in two temperature zones, and 12,000 SF of freezer space. They can now safely store more cold and frozen foods with ample room for palletizing orders awaiting distribution. "More cooler and freezer space helped us meet the increased demand for produce, dairy, deli and meats," said SHH Director of Operations Omar Jarrar. "In our old facility, we had to move things three, four or five times a day, like playing Tetris, because we had no place to put things without moving something else. And staging pallets for pickup each night reduced our cold-storage capacity for inbound freight and limited the amount of food we could safely store. Now we have room to breath. We work more efficiently, and we can meet the growing demand."
Maintaining freshness was paramount as requests soared for dairy, eggs, meat and produce. Facility staff and volunteers worked rapidly to fulfill orders on a short timeline. "Sometimes, that turnaround can be within 24 to 48 hours," said David Laskey, SHH Director of Enterprise Efficiencies and Facilities Management. "They've got to keep moving because food doesn't last forever." The pandemic stoked demand into a hunger crisis unlike anything in recent memory. An additional 275,000 Minnesotans, including 112,000 kids, were now hungry. Second Harvest Heartland stepped up its distribution with extra shipments to nearly 1,000 hunger-relief partners across the state. Faced with increased transportation costs, emergency requests and a new mask protocol for staff, drivers and volunteers, its new facility, with ample cold storage helped further their important mission in ways previously not possible.
"We were growing even before the pandemic," said SHH Director of Supply and Demand Planning Julie Vanhove. "Beyond greater capacity for important food items like lean meats, the design of the cold storage allows us to unload and load refrigerated trucks in just seconds to maintain the cold chain. It really enhances our ability to fulfill our mission."