PropTech trends influencing the design/CRE nexus
by Kristina Crawley, AIA, NCARB, LEED AP
LEO A DALY Commercial Market Sector Leader, Washington, D.C.
and Jason Galley, LEO A DALY Director of Business Development, Omaha, NE
The Three Components of a Complete PropTech Team
Property technology (PropTech) startups are significantly impacting the way commercial real estate designs, develops, leases and manages properties. With the release of applications like JLL's Blackbird and CBRE's Host and Metaprop, and following Brookfield's recent investment in the VTS platform, PropTech is steadily moving commercial real estate toward "add-to-cart" transactional simplicity. In most cases, however, design input remains a critical factor.
These next-generation applications give investors immediate access to real-time socio-economic data, adjacent property values, predictive current and historical transaction data, neighboring amenities, tenant credit ratings, available tax credits and proximity to current and future transit options.
Investors can also virtually tour many properties, but to gain a complete understanding of the viability of the space, clients need the expertise of a design firm to evaluate location and site conditions, vernacular context and community vibrancy, as well as how these factors influence the language of the overall design.
In the age of PropTech, complete project teams will be comprised of data scientists, real estate professionals and experienced design talent. The latter can ensure clients, building owners and investors do not sacrifice long-term value, productivity, retention or sustainability by making overeager dollars-per-square-foot calculations.
Incorporating Design to Leverage PropTech
Artificial intelligence (AI) is one of the most robust new technologies influencing the future of commercial real estate. Complete teams will be needed to parse and draw conclusions from the substantial data collected from smart buildings equipped with AI sensors tethered to the Internet of Things (IoT).
In addition to recording building system usage and efficiency, data about the number of footsteps and frequency of interactions between people and spaces can inform design considerations from parking to security to tenant operations. They can also allow tenants to customize lighting and temperature, while recording these variables for owners to learn more about how to improve properties for similar tenants.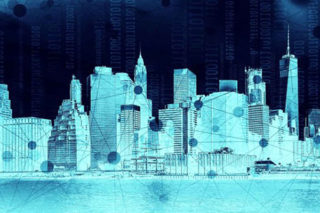 As Smart City technology proliferates, AI from transit systems and roadways connected to the IoT will add new data about traffic volumes, congestion and travelers that, with a designer's input, can be used to paint a more complete picture of a property's commercial potential and value.
Real estate is now about the curated user experience – for both owners and tenants. For example, in the world of commercial workplace design, the highly amenitized experience has evolved to include not only hospitality-like interiors, but also lifestyle and wellness concierge services, app-based programming and individualized environment control. Today companies of all sizes are using specialized platforms to realize benefits in talent attraction, retention, engagement, productivity and collaboration, according to the 2018 Workplace Strategy Benchmarking Report.
Combined with analyzing real-time data from PropTech platforms, leveraging the expertise of an experienced design team offers a more holistic perspective when evaluating and selecting commercial properties. The complete team approach can catch and eliminate pitfalls that threaten long-term viability, such as inadequate space or systems that would be costly to replace — and without which you risk higher tenant turnover and potential erosion of your brand.
Fit-out today is achieved through experiential design such as augmented reality/virtual reality (AR/VR), and the use of VR in commercial architecture is all but ubiquitous. It allows you to inhabit a design before it is built to precisely configure features, finishes, sightlines and security. This is the ideal phase to evaluate space in partnership with experienced designers to quantify a property's capacity to attract target tenants.
Consider that each tenant type, company, location, brand and culture will have its own values. The current PropTech call-to-action for
those of us in the design sector is to bring about real-time AR rendering. This technology will quickly deliver visual design changes to clients and therefore accelerate their ability to make informed decisions.
Driving Transactions: The Convergence of Life, Work and Play
Data science increasingly allows CRE professionals to forecast offerings as many as 24 months in advance. During those 24 months, many owners will reposition a property to target buyers and price points, and to ensure 100 percent tenant occupation.
Having a design partner on your team can open conversations with those owners prior to sale, especially amid the current "convergence" trend to mix traditional and new operators within the same building.
Take, for example, 75 Rockefeller Plaza in New York. It was built in 1947 as an office building and redeveloped in 2017. Today, within its striking and secured interiors, it houses boutique retailers such as Cartier, American Girl and Louis Vuitton, upscale event space and luxury lodging from Airbnb, in addition to various office-floor layouts aimed at legal and financial firms, among other workplace tenants.
As technology increasingly blurs the boundaries between life, work and play, owners and tenants will continue to seek buildings positioned with similar blurred boundaries — buildings featuring physical spaces flexibly designed to foster connections and to enrich the experience of inhabiting them.
About the authors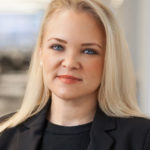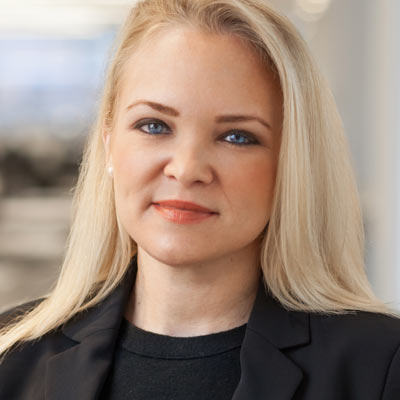 Kristina Crawley has nearly 16 years of experience in commercial mixed-use, hospitality, retail, restaurant and workplace design in the United States and abroad, including commercial and mixed-use projects from Shanghai to South Korea to Dubai. With a passion for contextual design and placemaking, Kristina has published several articles on resilience, international architectural responses to climate change and post-disaster reconstruction.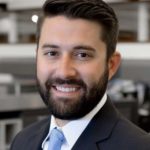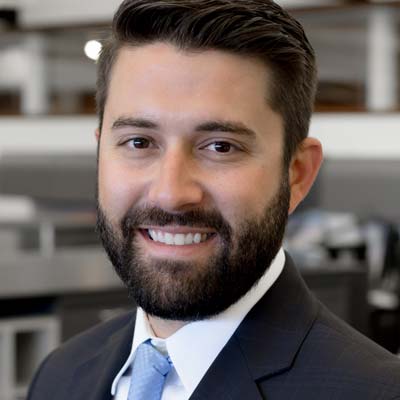 Jason Galley's business development strategy finds its roots in his people-first philosophy. He's helped build client relationships and implement market strategies in the Omaha region for nearly a decade. Recent projects resulting from his work include the historic Blackstone Hotel renovation and the Ruth Scott Training Center. Jason spent the early years of his career developing successful business development strategies on the West Coast and in the Southeastern United States.