COVID-19 shows how we can beat climate change
The resiliency seen across the world during the pandemic offers hope for addressing the climate crisis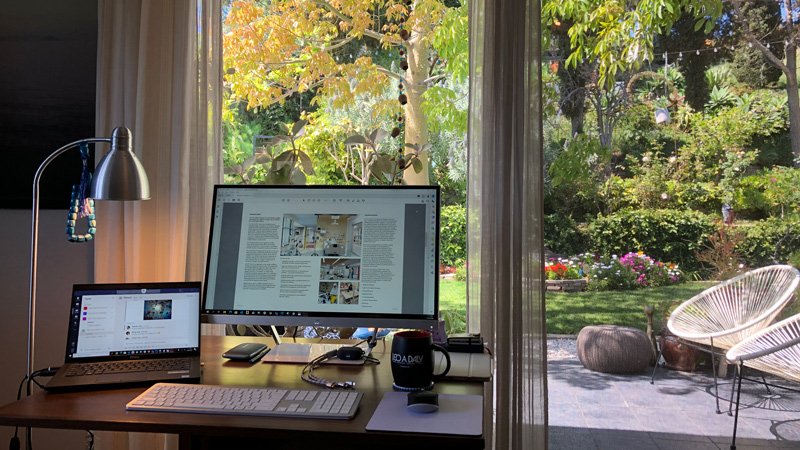 By Lauren Funk, IIDA 
Throughout the COVID-19 crisis we've seen many examples of human resiliency as every segment of society has been forced to embrace massive change, overnight. Companies in many sectors quickly learned that they could operate successfully in a telecommuting environment. In just a month of physical distancing, air travel dropped 96 percent, vehicle traffic dropped 70 percent, and energy use in office buildings dropped by 25 percent. In short, the business world turned on a dime to help avoid calamity. 
This resiliency sheds light on another looming crisis in the world: climate change. In successfully adapting to COVID-19, we've all taken part in what might be the largest case study in mass behavior change since the launch of the Internet. In the process, we've watched as air quality, water quality and carbon footprints have improved across the world.  
The pandemic response offers a window into an alternate reality – one where humanity unites to embrace widespread behavior change and prevent catastrophic climate change. Conventional wisdom says that these gains will go away as soon as the pandemic is over – but what if they didn't? What if we learned and applied the lessons of the pandemic to change the way we design and do business? 
Here are my top three tips for pushing sustainability and resiliency forward post-COVID-19.
1. Cut embodied carbon 
Business as usual is taking a toll on the Earth. The construction and operation of commercial office buildings, and the associated travel to and from these buildings, are major contributors to climate change. 
Buildings account for 39 percent of global greenhouse gas emissions. Embodied carbon produced in the manufacture of construction materials like concrete, steel and aluminum represent 11 percent of global emissions. According to Architecture 2030, 74 percent of carbon emitted from new construction over the next 10 years will be in the form of embodied carbon.  
Architecture 2030 recently published a response to COVID-19 that offers a range of useful guidance and goals for designers, including cutting natural gas, embracing adaptive reuse, reducing carbon in concrete mixes, choosing low-carbon steel and sustainable mass timber, and making use of carbon tracking resources.
2. Embrace new workplace models 
Business travel makes an impact as well. According to the World Resources Institute, transportation is the fastest growing contributor to climate change, representing 23 percent of global carbon emissions. Of that, 72 percent comes from road vehicles. For companies, cutting down on commutes and business flights could have the greatest potential impact on carbon footprints. Global accounting firm PwC, for example, estimates that business travel represents 79 percent of its carbon emissions, by far its largest source. 
The pandemic has made it clear that many employees can work effectively from home. That said, there is no replacement for the physical workplace as a venue for connection, culture building and accessing shared amenities. Developers and designers will need to embrace new workplace concepts that include a combination of work-from-home and traditional office settings. For more on this idea, check out my colleague Daniel Yudchitz's recent blog, "Converge and Disperse: rethinking the future of work." 
3. Design for human health 
Another phenomenon we have seen with COVID-19 has been a clear connection between climate health and physical health. A study by Harvard University's T.H. Chan School of Public Health found that coronavirus patients in areas with high levels of air pollution before the pandemic were more likely to die from infection than patients in cleaner parts of the country.  
This data has profound implications for how we think about resiliency overall and adds ammunition to arguments the design community has been making for decades about the importance of air quality in so many aspects of life. The way we design workplace environments, and the wellness and sustainability practices we put in place, improve not only job performance and satisfaction, but the health of the environment and the resiliency of communities. 
As we look toward the future of workplace design post-COVID, we have a greater responsibility than ever to focus on design solutions that benefit health and the environment. We need to embrace local sourcing of materials, gravitate toward manufacturers with strong environmental and social practices, and get more creative with our solutions to improving air quality and outdoor spaces.  
Embracing massive change 
These trends toward more efficient buildings, reducing embodied carbon, greening business practices and designing for wellness were well underway before the COVID-19 pandemic began. What has changed is our understanding of what is possible. For too long there has been a feeling of paralysis around making the kinds of radical, sweeping changes needed to fight climate change. 
The pandemic shows us that we can respond swiftly and comprehensively when something threatens all of us. Let's harness this rare moment of global togetherness and make big moves, now.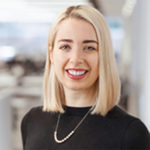 About the author
Lauren Funk, IIDA, is devoted to creating eye-catching, thoughtful commercial workplace and retail spaces. An influential emerging voice in the Washington, D.C., design community, she is active in the NextGenGroup, which promotes design education, and was a featured panelist in Work Design Magazine's Emerging Talent series.