Add pandemic resilience for premium guest experiences
Post-pandemic expectations for hotel brands
Hospitality brands earn their reputations through guest experiences. Some guests are brand loyal because of the high standards the brand represents—contributors of which may be invisible to them. What they remember is the experience, which generates positive emotions that keep them coming back. Independent Wi-Fi connections and thermostats in guestrooms are fundamental today. This was not always so. Similarly, post-pandemic expectations for premium brands will include hotel infrastructure that reduces pathogens and reassures guests of their health and wellness.
Ventilation basics
Now is a good time to verify HVAC systems deliver outdoor airflow rates as originally designed and meet current minimum ventilation code requirements. Over time, equipment within ventilation systems such as dampers may fail. A re-commissioning effort can confirm equipment is operating as originally designed and that spaces are adequately ventilated for premium guest experience.
The solution to pollution is dilution 
The above expression captures the essence of boosting ventilation. Bringing in more fresh air dilutes potentially contaminated air that has been recycled and respirated inside the building. While any building should be ventilated to meet codes, an opportunity exists when renovating to augment fresh air volumes indoors.
It's an ideal time to consider infrastructure that can amplify ventilation in high-volume spaces and/or during crowded events. Ventilation demand control strategies and energy recovery equipment can reduce the energy impact.
Filtration
When upgrading or renovating, hotel owners may consider enhancing mechanical systems to add greater filtration flexibility. Most commercial buildings use MERV rated filters, an acronym that stands for Minimum Efficiency Reporting Value. Filters range from 1 to 16, and many commercial buildings use a MERV 8. MERV 8 is typically in compliance with ventilation standards such as ASHRAE 62.1-Ventilation for Acceptable Indoor Air Quality. Higher MERV numbers contain media capable of capturing smaller particles (such as viral particles), which is why healthcare settings typically use at least MERV 13. The downside to higher filter ratings is that more energy is needed to push air through the media. Consequently, an investigation of HVAC capabilities and capacities is necessary before making any filtration changes.
The minimum recommendation for filtration comes from the American Society for Heating, Air Conditioning and Refrigeration Engineers (ASHRAE). During the pandemic, ASHRAE recommended that capable buildings switch to MERV 13 filtration to help mitigate the transmission of infectious aerosols. Integrating this flexibility will add resilience to any hotel and help reassure guests of the indoor air quality.
Inactivating potential pathogens
Air-cleaner technology saw a frenzy of activity during the pandemic, resulting in new equipment offerings including new applications of tested technologies. The use of ultraviolet germicidal irradiation (UVGI) in HVAC systems is a proven technology that has been used effectively for both surface and air disinfection. Because in-duct UVGI systems are isolated within ductwork or equipment, there is little risk of human exposure.
Upper-Air UVGI solutions now allow the placement of ultraviolet lamps in occupied spaces, either suspended from ceilings or installed on walls, to inactivate airborne and surface-bound viruses and bacteria. Designing the right UV solution balances equipment selection and the needs of the space with ensuring powerful UV rays will not harm occupants.
Healthier humidity
Indoor humidity levels of at least 40 percent can substantially suppress transmission of common pathogens that cause flu and COVID-19, among others. Most buildings have historically been designed for thermal comfort alone, which is most efficiently achieved at lower humidity—particularly during winter when the air is driest. Buildings in cold and mixed climates routinely operate at less than 20 percent humidity during the coldest months, which not-surprisingly constitute flu season. A holistic architecture-and-engineering solution is necessary to boost humidity to healthier levels because increasing humidity alone could damage the building envelope. For a fuller explanation, read our white paper.
About the authors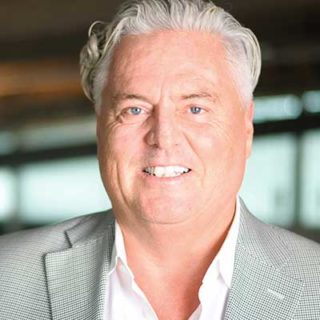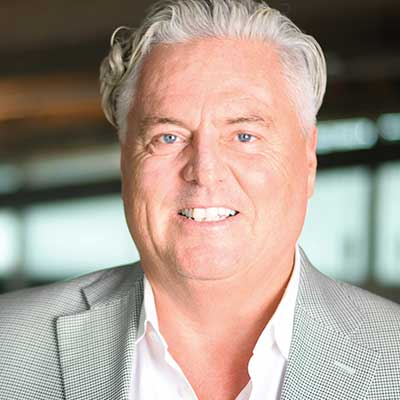 A hospitality-industry veteran, Mark Pratt, AIA, leads strategy and business development for LEO A DALY's hospitality market. He has devoted a 34-year career to working with developers, hoteliers and municipalities to envision and realize hospitality projects that meet and exceed their business and placemaking goals. His expertise is comprehensive, covering all phases of planning, design and construction across the spectrum of hospitality, including luxury, full-service, boutique, resort and convention center hotels.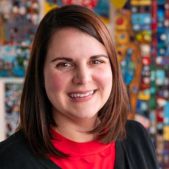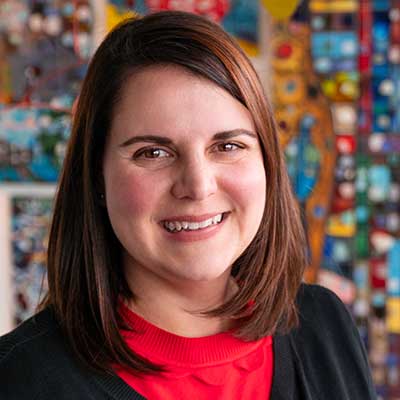 National Director of Engineering Kim Cowman, PE, LEED AP, HFDP, leads engineering across LEO A DALY. She is an expert in mechanical design for buildings. She has led design of precision mechanical infrastructure across a variety of project types, and she has authored articles in design magazines. Kim serves on national committees for the American Society of Heating, Refrigerating and Air Conditioning Engineers. She is based in our Omaha studio.