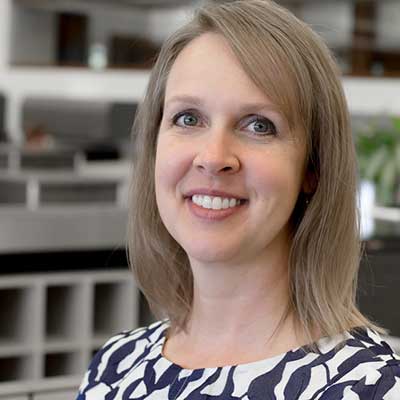 Kristi M. Nohavec
Senior Associate
Market Sector Leader - Education
Expertise
Education market strategy and business development
Kristi is one of 14 individuals in Nebraska dual licensed as a professional engineer and a registered architect, and she holds PE licenses in 10 states. Considering her own love of learning, it should come as no surprise that she leads the Education market sector for our Omaha studio. Her expertise is often called upon for projects nationwide, and her ability to apply an architect's creativity while solving engineering problems leads to many innovations for our clients.
In 2016, the University of Nebraska-Lincoln's Architecture Friends Association named Kristi Outstanding Alumni of the Year. She has earned the Distinguished Service Award from the American Institute of Architects and been recognized as Engineer of the Year by the Eastern Chapter of the Nebraska Society of Professional Engineers.
Kristi's work has been published in CITYLAB and her leadership helps drive innovation across our Education portfolio. She spends much of her free time volunteering in the Omaha community, including mentoring women leaders through the American Legion Auxiliary.