With retail design complete, the newest Goodwill location will begin construction and is scheduled to open in late 2024.
Omaha VA named ENR Project of the Year
LEO A DALY receives top, national award for design & construction from Engineering News-Record for Omaha VA Ambulatory Care Center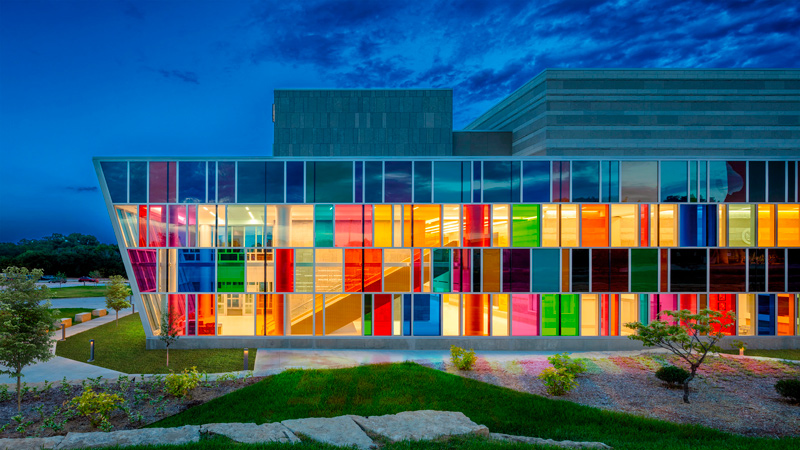 LEO A DALY is pleased to announce our Omaha VA Ambulatory Care Center project, completed with contractor McCarthy Building Companies, is the recipient of ENR's 2021 Project of the Year. 
Only one Project of the Year is chosen annually, and to win, the project needs to pass a gauntlet of sub-awards and judging by roughly 100 industry leaders.  
"Representing the pinnacle of U.S. design and construction achievements among those completed between May 2020 and May 2021, this year's award winners show the industry at its best, with teams overcoming an array of challenges to deliver impactful community assets."
Omaha VA Ambulatory Care Center provides needed care to 40,000 previously underserved veterans, leveraging a unique P3 funding mechanism to improve upon standard VA processes and deliver the project on budget and 4 months ahead of schedule. LEO A DALY's design honors veterans both through its monumental architecture and through the elevated care that it enables. 
"Winning Project of the Year is a testament to how design transforms the human experience. Through an integrated design process, close collaboration with our client and contractor, and an unwavering focus on the individual veteran, we've achieved something life-changing for those who have served," said President Steve Lichtenberger, AIA. 
The project climbed the ranks in ENR's annual awards program throughout 2021 to emerge from among 800 other projects with the Project of the Year win. Starting with ENR Midwest's Regional Best Project award, the project then went on to receive a national Best of the Best award and Best Health Care award.
Three projects were shortlisted for Project of the Year, and on March 21, 2022, Omaha VA Ambulatory Care Center's iconic "ribbon" facade appears on the front cover of ENR with the headline "A Better Way for the VA."
The official award will be given on March 31 at ENR's annual awards gala at Pier Sixty in Manhattan.