Award-winning supportive housing experience earns passionate team another opportunity to engage the community to uncover best design solution.
LEO A DALY wins Architect of the Capitol commission
Our DC design studio will design improvements to some of the nation's most significant public buildings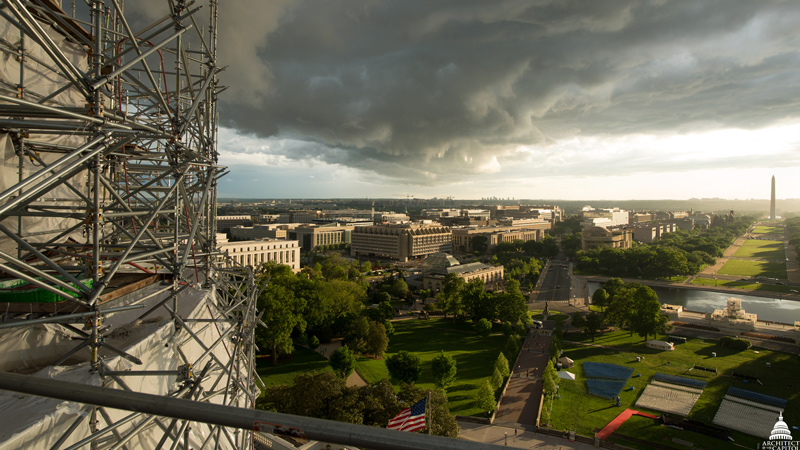 LEO A DALY has been selected to provide on-call design services for the Architect of the Capitol (AOC) as part of a fully-funded, $10 million contract. During the commission, which includes a base and four option years through 2024, the Washington, D.C., studio of the international planning, architecture, engineering and interior design firm will work with the AOC to upgrade and modernize some of the nation's most significant public buildings.
"As stewards of the most iconic buildings in the world, AOC demands the highest standards of design and technical excellence. LEO A DALY provides strong, consistent leadership, world-class design, technical expertise and effective project management – regardless of the task's size or complexity. It's a great honor to be selected," said Tim Duffy, principal in charge with LEO A DALY.
The Architect of the Capitol, a federal agency responsible for the maintenance, operation, development and preservation of the United States Capitol Complex, manages 17.4 million square feet of buildings and more than 553 acres of land throughout Capitol Hill. Prominent structures include the U.S. Capitol, the Capitol Visitor Center, seven congressional office buildings, the Library of Congress buildings, the United States Supreme Court Building, the United States Botanic Garden and the Thurgood Marshall Federal Judiciary Building.
LEO A DALY will manage a team of in-house architecture, engineering, planning and interior design professionals, as well as nearly 30 specialty subconsultants, including exhibit designers, architectural material restoration experts, fine art conservators, fountain and water display designers, and experts in security assessment and design.
"We anticipate having to execute many simultaneous tasks within very compressed schedules, often with construction in occupied facilities. Our team's depth of resources and decades of project management experience will provide the required agility to meet AOC's needs on a moment's notice," said Roark Redwood, AIA, vice president and federal market sector leader with LEO A DALY.
LEO A DALY has completed a number of highly-visible construction, rehabilitation, and restoration projects in the nation's capital, including the renovation the George Washington University's Corcoran School of the Arts & Design, renovation and new construction on Intelligence Community Campus-Bethesda, the National World War II Memorial, the historic Lincoln Theater, Hay-Adams Hotel, Calvary Baptist Church, the Saint John Paul II National Shrine, Ronald Reagan Washington National Airport North Terminal Expansion and the Chancery of the Embassy of Italy.
The firm is recognized for its expertise and sensitivity in extending the lives of historic buildings and aging infrastructure while accommodating evolving needs. The studio's recent work renovating GW's Corcoran School of the Arts & Design, a national landmark Beaux-Arts school and gallery adjacent to the White House, received awards for its artful preservation of historically significant interiors while accommodating a 21st Century academic arts curriculum.
The Washington studio of LEO A DALY has previously worked with AOC on projects touching the U.S. Capitol, Supreme Court Building, Russell Senate Office Building, and Rayburn House Office Building, including the development of a facilities database to support design, construction and facilities management for over 12 million square feet of space.
"This commission means everything to LEO A DALY. We are proud to have the opportunity to play a part in the life of these extraordinary facilities, which occupy such an important place in our community and our nation," Duffy added.