University of Maryland's Thurgood Thomas Hall earns Global Architecture & Design Award.
LEO A DALY helps Cedars-Sinai combat hospital bed shortage
In Healthcare Design, members of our Los Angeles healthcare team discuss how Cedars-Sinai responded to a bed shortage with an innovative, incremental project approach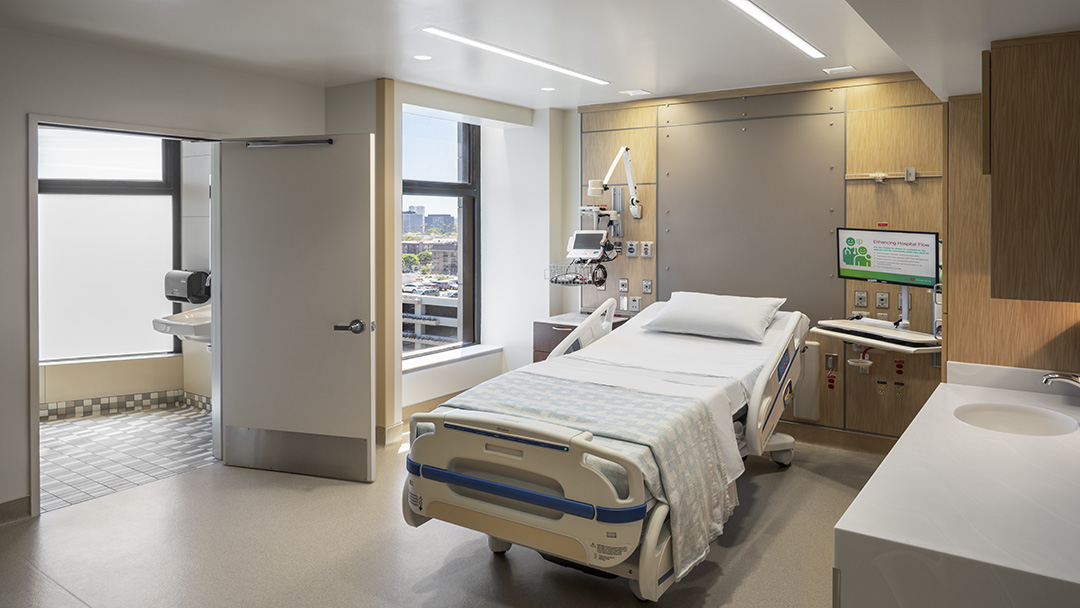 The following is excerpted from the October 2020 issue of Healthcare Design:
Step By Step
By Robert Counter, Gerard Gulpeo, Linda Tan, and Pamela Goff
Surges in hospitalizations, such as those experienced with COVID-19, put health systems at risk. Operating over capacity makes it difficult for hospitals to provide care to patients in a timely manner and may also delay carrying out elective surgeries.
During the early days of the COVID-19 pandemic, we saw hospitals and governments mobilize to meet access challenges, erecting temporary facilities in parking lots and moving some patients to off-site quarantines. But bed shortages are also a concern during annual flu seasons, with many hospitals running near capacity during the winter months, sometimes resulting in the need for facilities to divert ambulances, set up temporary tents, or boost staff levels to deal with the overload of flu patients.
In early 2016, Cedars-Sinai Medical Center in Los Angeles realized the need to rapidly add beds to avoid shortages that fall. Thanks to an inventive, two-increment process, Cedars-Sinai and design firm Leo A Daly (Los Angeles) managed to convert an existing 29-bed rehabilitation department into an inpatient unit to meet the short-term crunch, while simultaneously working toward a comprehensive, code-compliant renovation of the unit.
As health systems seek ways to cope with fluctuating infectious disease rates, the story of Cedars-Sinai's 7th Floor South West (7SW) renovation offers a model for meeting capacity needs in the short and long terms.
Read the full story at Healthcare Design.