University of Maryland's Thurgood Thomas Hall earns Global Architecture & Design Award.
LEO A DALY and Perkins&Will to design new surgical and clinic space tower at VA West Haven
The $395 million project will modernize the existing hospital infrastructure and deliver state-of-the-art surgical services to Connecticut's veterans.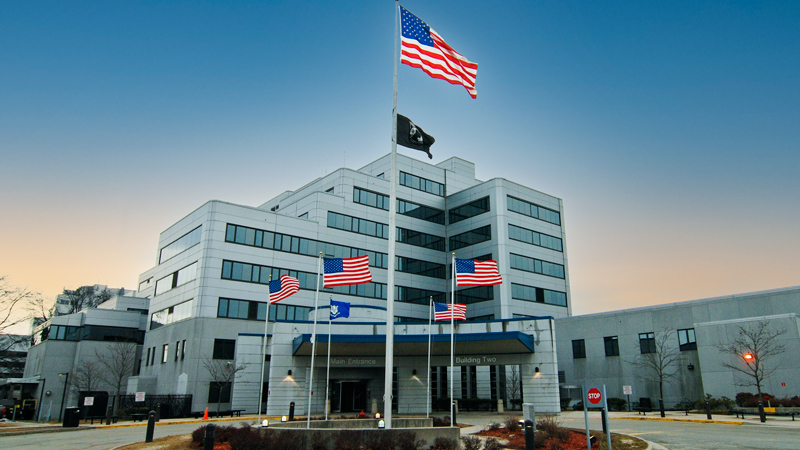 The U.S. Army Corps of Engineers has selected the joint-venture team of LEO A DALY and Perkins&Will to design a $395 million state-of-the-art new surgical and clinical care tower that will modernize existing hospital infrastructure and deliver state-of-the art surgical services and support facilities at Connecticut's Veterans Affairs (VA) West Haven Medical Center. The multi-phase design and construction project will provide a new surgical platform, surgical ICU and new laboratory space.
"We are proud to support the critical mission of the United States Department of Veterans Affairs in providing healthcare to the nation's millions of Veterans. Our work at the VA West Haven Medical Center will help the VA meet evolving demands for services, improve aging infrastructure, and keep pace with the rapidly changing technology and models of care," said LEO A DALY Managing Principal Bill Kline, FAIA.
The VA's Strategic Capital Investment Planning process prioritized the project in 2018 recognizing the need for modernization facilities, many of which are more than 50 years old. The current surgery platform needs to grow to meet the increased patient population and advances in medical care and technology. Existing operating rooms are undersized for modern equipment requirements and do not have the infrastructure to accommodate newer smart technologies.
ORs in the new addition, specialized with high-tech, integrated equipment, will enable hybrid, cardiothoracic, orthopedic, urology/cystoscopy, and robotic procedures. These changes will expand the number and complexity of annual procedures, leading to increased VERA Funding for the VA Connecticut. Relocating surgery to the new addition will contribute to improved recruitment and retention of staff, provide a better patient experience, and optimize workflow for patients and staff.
LEO A DALY brings extensive experience working with the VA and the design of innovative health facilities nationwide. We have more than 70 years of VA experience and expertise in space-constrained, existing operational healthcare campuses. Our past work includes the post-Katrina rebuild of the VA Biloxi campus and the seismic upgrade of VA West Los Angeles. We are currently engaged in major hospital projects at the VA West LA and VA Portland in addition to many clinic projects for the VA throughout the country.