With retail design complete, the newest Goodwill location will begin construction and is scheduled to open in late 2024.
Juli Edwards named director of business development for LEO A DALY in West Palm Beach
Edwards is a skilled business development professional with 20+ years of experience in architecture, engineering and construction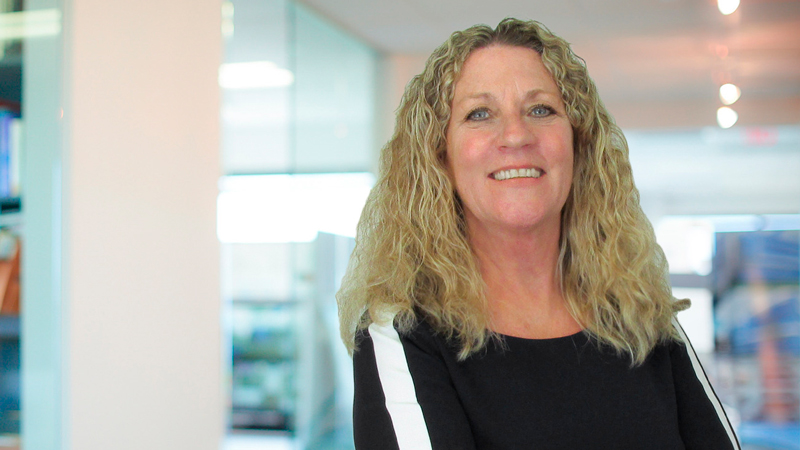 LEO A DALY is pleased to announce the appointment of Juli Edwards as director of business development in the West Palm Beach design studio. In this role, she will be responsible for establishing, implementing and maintaining successful business development strategies for the studio's planning, architecture, engineering and interior design practice. 
"We are fortunate to have Juli as a valued member of our LEO A DALY team. Her enviable reputation within the architecture, engineering and construction industry is attributable to a multitude of strengths, including her deep industry experience, her established strategic relationships, and her innovative, high energy leadership style. We enthusiastically welcome Juli to our studio as we continue to build upon the LEO A DALY legacy in South Florida," said Bill Hanser, AIA, managing principal in West Palm Beach. 
Edwards is a skilled marketing and business development professional with more than 35 years of experience, including 20 years in the architecture, engineering and construction industry. Prior to joining LEO A DALY, she was associate principal at PGAL, where she started in 2011 as director of business development. Previously, she worked for URS Corporation and Pegasus Airwave in marketing manager positions. Juli is an active member of the Society for Marketing Professional Services, South Florida Chapter, where she is president elect. 
Our West Palm Beach studio is one of the oldest and most respected design studios in South Florida. Founded in 1968, LEO A DALY is responsible for much of West Palm Beach's defining architecture, including the Raymond F. Kravis Center for the Performing Arts expansion, Northbridge Center, and FAU College of Engineering and Computer Services. Recent projects from the studio include 360 Rosemary, Boca Grove Country Club and Arthrex Corporate Campus in Naples, Florida. We are currently engaged in projects with Palm Beach County, Broward County and Miami Dade College.