With retail design complete, the newest Goodwill location will begin construction and is scheduled to open in late 2024.
John A. Somerville announced as next Chief Operations Officer
Somerville brings 

over 

25 years of experience 

in 

design, operations, growth, client and business development

within 

the 

planning, design and consulting

 

practices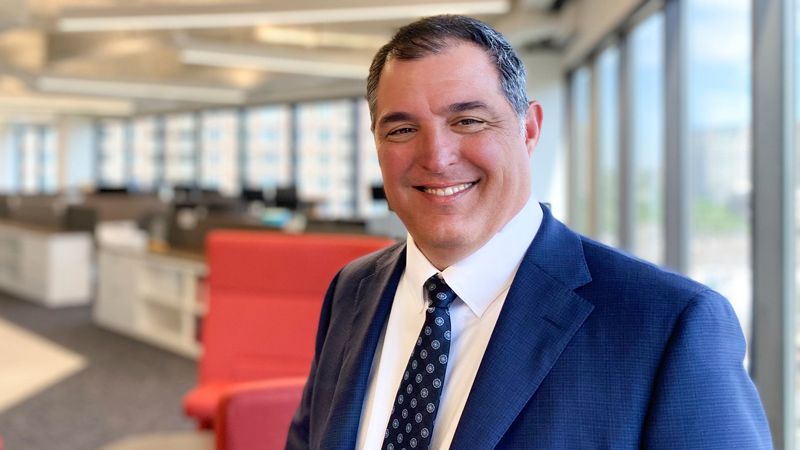 LEO A DALY is pleased to announce that John A. Somerville has joined the firm as our next chief operations officer. After a transition period, he will take over for current COO John Kraskiewicz, AIA, to provide leadership and vision across operations, strategic planning and talent development for the firm worldwide. He is based out of our Los Angeles studio.
Somerville brings over 25 years of experience in design, operations, growth, client and business development within the planning, design, and consulting practices. He is recognized for his dynamic leadership skills and ability to develop teams across all phases of programs, projects, and pursuits to exceed client and organizational goals and objectives. He has a successful track record of leading large, complex and key programs and pursuits across multiple market sectors through a holistic and comprehensive framework. He is passionate about client development, design excellence and innovation, utilizing a multi-disciplinary collaborative approach.
Somerville joins LEO A DALY from AECOM, where he was senior vice president and practice director for the Buildings + Places business line. In this role, he led strategy, business development, growth and performance across the government market sector. Additional focus areas included expanding and integrating multi-disciplinary services for design-build and disaster relief response programs, growing the government design portfolio across the globe, managing client accounts and leading collaborative efforts with multiple teams on strategic pursuits.
"I am thrilled to welcome John Somerville to LEO A DALY. His depth of expertise, entrepreneurial creativity, and charismatic leadership will play an integral role in empowering our vision of transforming the human experience through design. His leadership will benefit our global design teams and our clients immensely," said President Steve Lichtenberger, AIA.
Retiring COO John Kraskiewicz, AIA, will remain with LEO A DALY throughout Somerville's transition period and thereafter take on a consulting role on our megaprojects and integrated-project-delivery initiatives.