LEO A DALY, the global planning, architecture, engineering and interior design firm, has hired architect Giovanni Cortes Caro, AIA, NCARB, LEED AP, as market sector leader for Aviation. Seated in the Miami studio, where the firm has a long history of transformative projects at Miami International Airport (MIA), Cortes will oversee business development, design excellence and project delivery for aviation projects.
Eduardo Egea picked to lead LEO A DALY Miami
24-year healthcare design veteran is a leader in the Miami architecture community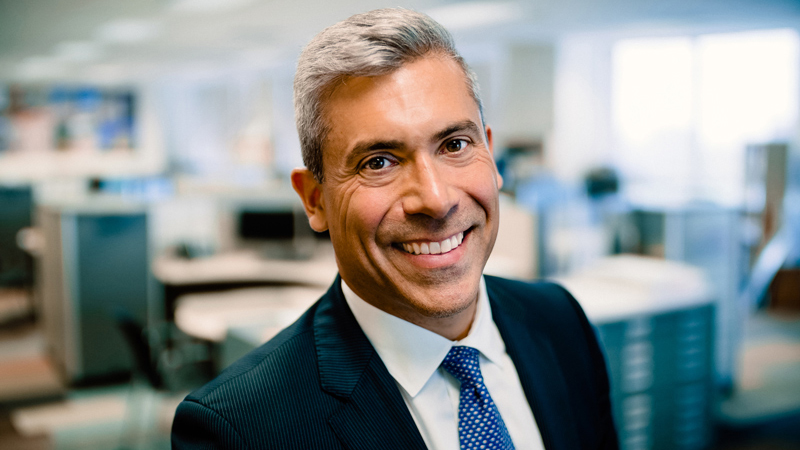 LEO A DALY is happy to announce that we have hired Eduardo Egea, AIA, to lead our Miami office.
As vice president and managing principal, he will be in charge of design and business development for LEO A DALY's work across market sectors in South Florida, the Caribbean, and South and Central America.
Egea has 24 years of experience as an architectural practice leader, and has directed more than 3.5 million square feet of design projects. His design and planning work includes major projects at Cathedral Hill Hospital in San Francisco, Guaynabo City Hospital in Puerto Rico, and Mount Sinai Medical Center in Miami Beach. Prior to joining LEO A DALY he served as healthcare practice leader for Stantec in Florida.
"Eduardo is driven, charismatic, and visionary – the perfect person to lead our Miami office, and our clients, to world-changing design," said John Kraskiewicz, AIA, Chief Operations Officer with LEO A DALY.
His design work and thought leadership has been featured in publications including Healthcare Design, Architect, Architectural Record, and Design Intelligence. He has been a guest speaker at the University of Miami: School of Architecture; Clemson University's Architecture for Health Graduate Program; the International Hospital Federation (IHF); the AIA: Academy of Architecture for Health; and Hospitalar: Sao Paulo, Brazil.
Egea is a registered architect in Florida and Puerto Rico. He is chairman of the AIA Academy of Architecture for Health – Miami Chapter, and a member of Colegio de Arquitectos and Arquitectos Paisajistas de Puerto Rico, and is certified by the National Council of Architecture Registration Boards (NCARB). He received a Masters of Architecture in Health Facility Design and Planning, and a Bachelor of Arts, Design from Clemson University in South Carolina.
"I'm joining LEO A DALY to be a change-maker. As cities become more connected, I see tremendous opportunity for taking my passion for health design and embedding it in every project, across all the markets that LEO A DALY touches, to improve the health and wellbeing of communities," said Egea.
He and his team are currently working on several renovation and expansion projects for Baptist Health South Florida, VA Caribbean Healthcare System in Puerto Rico, and Vi Living, the City of Miami and Miami Dade County.