Hennepin County Medical Examiner's Office and the Historic Fort Snelling Revitalization Plank Museum & Visitors Center receive Best of B3 Recognitions from the State of Minnesota.
Doug Nelsen named to "40 Under 40" from Consulting-Specifying Engineer
LEO A DALY's director of electrical engineering was selected by industry experts based on his sustained leadership in nine areas, including mentoring, professional and personal achievements, and community involvement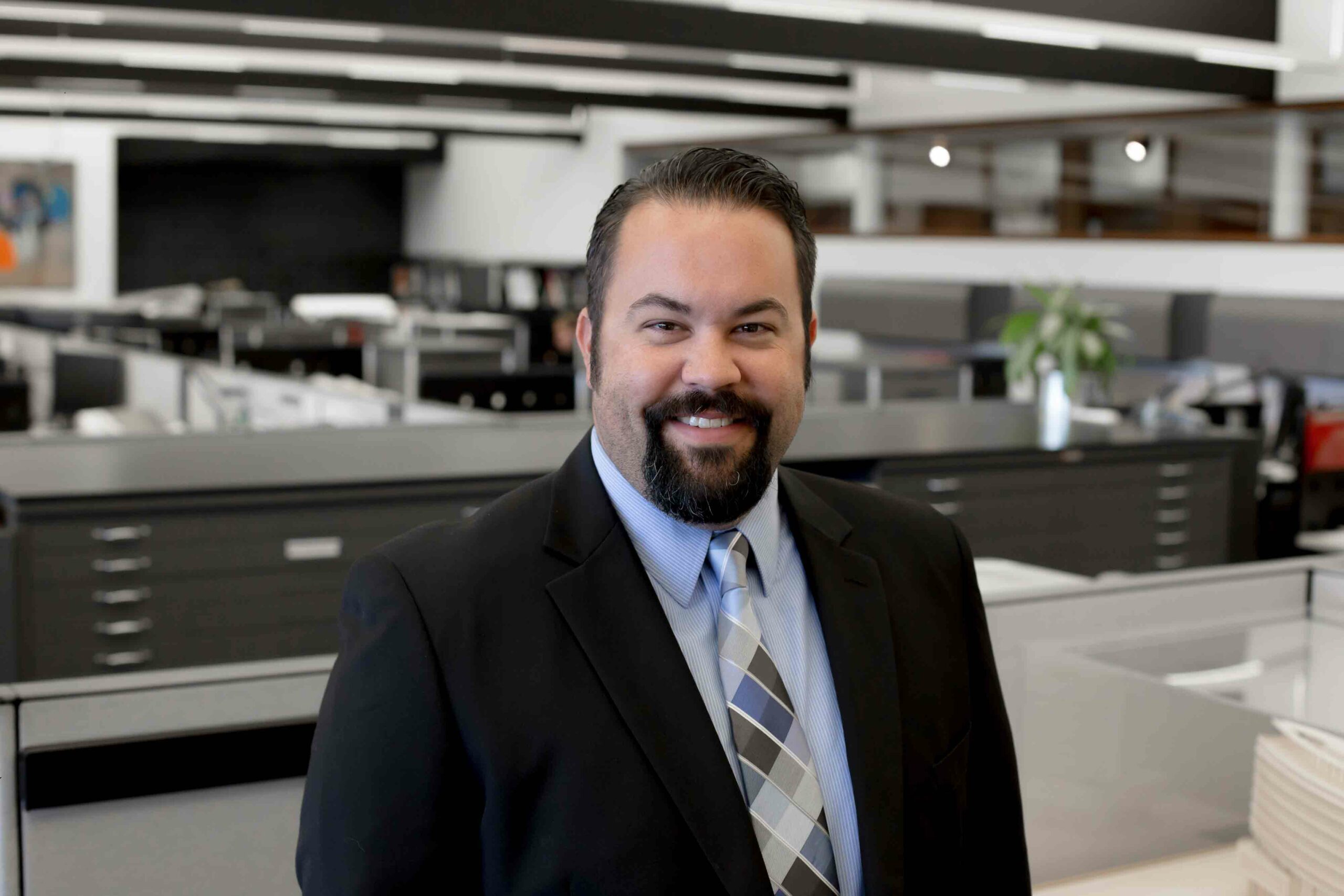 LEO A DALY's Doug Nelsen, PE, LC, Assoc. IALD, has received the 40 Under 40 award from Consulting-Specifying Engineer, earning national recognition among the design industry's rising stars.
"If the technical proficiency, breadth of experience and self-assured attitudes don't impress you, then the dedication given to mentoring, the community and family certainly should," said Amara Rozgus, Editor-in-Chief of Consulting-Specifying Engineer.
Since he joined LEO A DALY in 2005, Doug has earned a reputation among colleagues, project team members and clients as steadfast driver of improvements. Outside of work, that includes enhancing the skills and sportsmanship of teams he coaches, honing the problem-solving skills of engineering students he mentors, and developing skills like patience with his children through shared activities such as hunting and archery.
Starting in 2006, Doug volunteered as an "industry mentor" for the Team Design course at the University of Nebraska's Durham School of Architectural Engineering and Construction. That same year, he improved his own skills by earning his Lighting Certification from the National Council of Qualifications for the Lighting Professions (NCQLP). He continued mentoring for 13 years, during which time he passed his PE exam and then became PE licensed in 17 states and the District of Columbia.
Early in his career, Doug proved his technical talents and capacity for client interaction. This progressed to his leadership of large design projects. In 2014, Doug was promoted to lead electrical engineer for LEO A DALY's Healthcare market sector. Last year, Doug was named the director of electrical engineering for the entire firm. His responsibilities now extend across the firm and into every building type.
Amid his professional advancement, Doug and his wife Rachel are raising four children, and Doug is the family's designated cook. He is continuously refining his culinary skills and his flair for smoked meats is especially celebrated.
As an electrical engineer and lighting designer, Doug enhances buildings and occupant experiences. He recently led both disciplines for the trailblazing Omaha VA Ambulatory Care Center, helping create moments of refuge, reflection and comfort while adding visual interest to architectural features. In clinical spaces with little exposure to natural light, he specified a protocol of automated color-temperature changing lamping that intuitively communicate the passage of time. This was the first implementation of this technology in VA healthcare facilities.
In 2019, the University of Nebraska offered Doug a faculty position as an Industry Fellow to assist with the Team Design course. That same year, a team he mentored won national honors for their project and Doug accompanied them to Washington, D.C. He stood with the team as they accepted the Engineering Education grand prize from the National Council of Examiners of Engineering and Surveying (NCEES). As an Industry Fellow, Doug now prepares lesson plans in collaboration with other faculty and Industry Fellows. He maintains office hours and teaches every Friday, totaling a minimum six hours per week.
"Doug is a creative, attentive and passionate designer," said LEO A DALY National Director of Engineering Kim Cowman. "I was honored to nominate him for this award and look forward to more of his contributions in a very bright future."
Learn more about the Consulting-Specifying Engineer 40 Under 40 Awards program on the website.