University of Maryland's Thurgood Thomas Hall earns Global Architecture & Design Award.
Daniel Yudchitz, AIA, promoted to director of design in Minneapolis
The award-winning architect believes in impactful design that transcends project limitations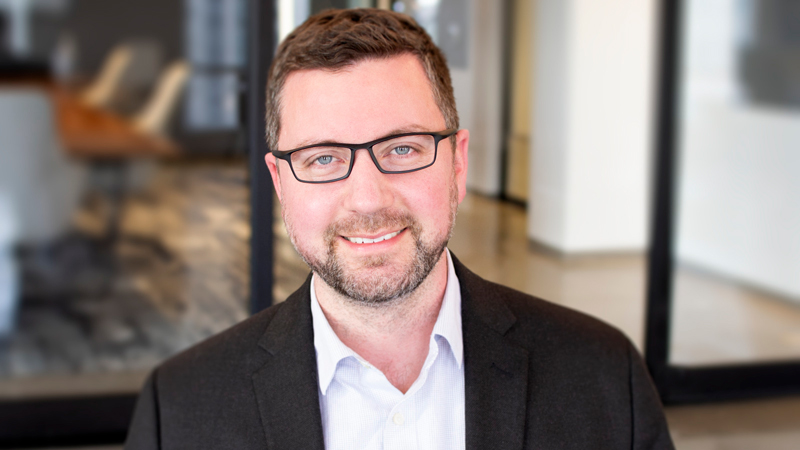 LEO A DALY is pleased to announce that Daniel Yudchitz, AIA, NCARB, LEED AP, has been promoted to the position of director of design of the Minneapolis studio. In this role he leads the studio in all matters of design strategy, project vision, culture and implementation.
"Service is inherent to who Dan is and how he sees his role in the world. His design sensitivity is personal, intimate and responsive to environmental, cultural and societal conditions. This resonates with our LEO A DALY value system," said Managing Principal Cindy McCleary, AIA. "For Dan, whether through traditional design or by swinging a hammer on weekends, design responsibility and community service is his vehicle for exploring and impacting the world. In this advanced role, Dan will expand his thoughtful approach to design across our studio and be a critical voice of our design practice in the world."
Yudchitz has 18 years of experience designing projects of all scales. His approach is rooted in the belief that architecture is about allocating resources strategically to achieve maximum impact. Creating meaningful architectural expression within the boundaries of time and budget, while discovering opportunities for design impact that transcend those limitations, is key to his philosophy.
He joined LEO A DALY in 2017 as senior design architect, and has since led the design of projects for public and private clients locally and nationwide. He focuses on creating aspirational designs that reinforce a client's mission and enhances building functionality in a sustainable, economical and impactful manner. His work has been awarded both locally and nationally.
Yudchitz is an active member of the American Institute of Architects Minnesota and is a 2020 recipient of the AIA Minnesota Young Architects Award. He contributes design mentorship as an architecture portfolio reviewer and design studio critic at the University of Minnesota and as a design critic at the Dunwoody Institute. He has served as board member of the Summit-University Planning Council and as committee chair for the neighborhood development committee. He shares thought leadership through frequent publications, speaking engagements and participation in industry groups.
The Minneapolis studio of LEO A DALY is one of the city's oldest and most respected architecture offices, first established in 1917, and responsible for iconic buildings such as Foshay Tower (1929) and the Minneapolis Post Office (1934). Today it is a growing practice with approximately 90 design professionals.
Current and recent projects from the studio include the Hennepin County Medical Examiners Facility; Minnesota National Guard Arden Hills Readiness Center; Allina Cancer Institute; Second Harvest Heartland; HERO Public Safety Training Center; Minnesota Historical Society's Historic Fort Snelling Renovations and Visitors Center; and Toro Company Headquarters Expansion.