Award-winning supportive housing experience earns passionate team another opportunity to engage the community to uncover best design solution.
Ben Ries awarded 40 Under 40 by Consulting-Specifying Engineer
The building-industry award recognizes superiority in academic, professional, personal and community involvement.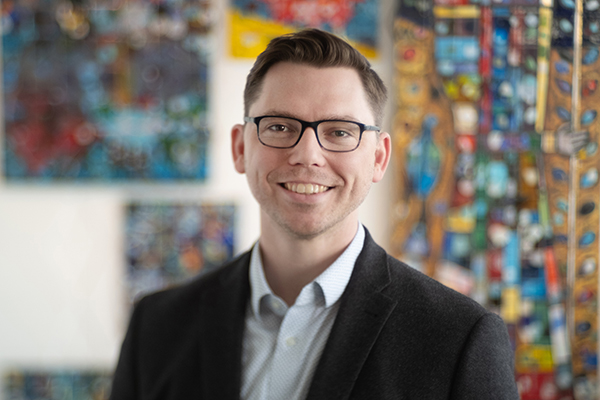 Electrical Project Engineer Ben Ries, PE, LC, has received the 40 Under 40 award from Consulting-Specifying Engineer. This award is given to 40 nonresidential building-industry professionals age 40 and younger who stand out for superiority in academic, professional, personal and community involvement. Ries will be recognized at a ceremony in Chicago in October 2020.
Ries's professional work has contributed to many successful projects in Nebraska and beyond, for clients ranging from universities to corporate headquarters to military hospitals. For the past decade, Ries has also volunteered with Big Brothers Big Sisters of the Midlands. In 2016, he received the Big Brother of the Year award. He also mentors and shares his passion for engineering careers through Omaha Exploring and has received the Mentor of the Year Award from MENTOR Nebraska.
Through his design work and community involvement, Ben has contributed in many ways. He led lighting design for the pediatric hearing lab at Boys Town National Research Hospital, incorporating the universal language of Morse code. Long and short linear LED fixtures alternate down a patient hallway. They spell out the hospital's initials – BTNRH. His custom lighting design for the Sisseton-Wahpeton Oyate tribal government headquarters won an Award of Merit from the Illuminating Engineering Society of North America. Among its features are 28 coves of light, relating to the 28 ribs of a buffalo, illuminating the sacred tribal chambers.
Ries is also a burgeoning chef, active golfer and a dedicated husband and father.
"If the technical expertise, breadth of experience and confident attitudes don't impress you, then the dedication given to mentoring, the community and family certainly will," said Amara Rozgus, Editor-in-Chief of Consulting-Specifying Engineer. "Now in its 13th year, the 2020 40 Under 40 winners are more creative, focused and passionate than most professionals at the early phases of their career, leading them to succeed in their respective professions."
Learn more from Consulting-Specifying Engineer.