Community Redevelopment and Civil Engineering
Community redevelopment results in greater quality of life for residents while creating the conditions for economic growth. Successful revitalization requires many elements working together in concert. Planning and design are two of the most critical, but they pivot on effective funding and stakeholder input. That's why our teams approach redevelopment holistically, forming long-term partnerships with with our clients to understand their goals, obtain funding, and then design solutions. Improvements and upgrades to community infrastructure lower maintenance costs and lead to greater operational efficiency. More importantly, a revitalized community reinvigorates civic pride and forms the backbone for places people enjoy spending time — transforming towns into destinations.
Funding, Transparency and Collaboration
Between community-development block grants, tax-increment funding, historic-renovation funding, downtown-revitalization funding, sanitary improvement district creation and funding, and rural-development funding from the USDA, among many others, there are numerous opportunities to fund your redevelopment plans. Nevertheless, navigating all of them and documenting the requirements for each can be a challenge. Our design teams work directly with economic development groups, municipal governments, local land owners and banks.
We add value to our expertise in planning and design by helping towns find alternative funds. Planning studies are a crucial step in successful applications for Nebraska's Community Development Block Grant program. And our planning studies have a track record of success, achieved through transparency and collaboration. Once the planning study is approved and the application submitted, you do not have to wait for a decision. We can work with you right away to capitalize on the momentum, prioritizing projects, attracting investment and obtaining additional funding.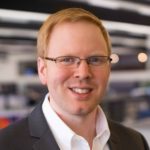 About the author
As a civil designer, Jon McCarville has extensive experience with public infrastructure, including storm sewer and sanitary sewer, water main, planning and grading, roadway design and construction administration. He excels at working with stakeholders to find design solutions and is knowledegable about grants and other funding options for public infrastructure.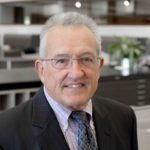 About the author
Al Hottovy is a vice president and director of civil engineering for LEO A DALY.  He has 41 years of experience and serves as project principal, project manager and civil designer. He has led community redevelopment projects as well as a variety of others, including transportation, airport, water and sewer, storm sewer, planning and contract administration.