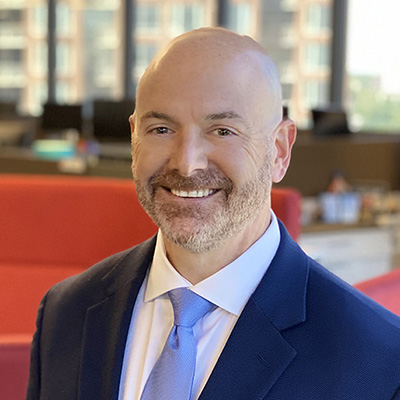 Joshua A. Theodore
B. Arch, ACHE, EDAC
Vice President
Global Health Practice Leader
Expertise
Healthcare market strategy and leadership
Joshua Theodore guides strategy, business development and overall design excellence for our health practice worldwide. Approaching 30 years in the industry, he has gained a broad perspective from the planning and implementation of all types of health facilities in more than 15 states, the United Kingdom, Middle East and Caribbean.
Joshua is driven by a passion for designing health facilities that function exceptionally well for clients and help them reduce costs. His most satisfying projects are those in which both communities and health systems can be proud.
Chief among Joshua's goals is guiding our health clients in a way that allows them to continue their mission – whether that involves patient-centered and family-centered design, incorporating evidence-based design or integrating the latest technological innovations into their facilities. He focuses on the big picture, connecting with colleagues around the globe to leverage LEO A DALY's health facility expertise across markets and disciplines.