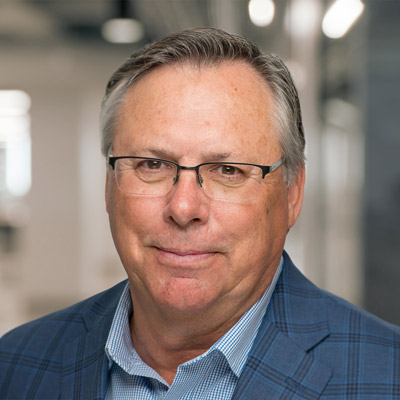 Michael D. Svoboda
AIA
Vice President
Market Sector Leader - Federal Programs
Expertise
Federal market strategy and business development
Mike Svoboda is a team leader, relationship builder and problem solver. With more than 30 years of experience leading complex teams to deliver extraordinary results, he is adept at sorting through the issues that can affect a project's success and arriving at elegant solutions that add value for his clients for years to come.
Mike is known for building strong relationships, both with his clients and his design, engineering and construction partners. His work on highly technical projects has been distinguished by numerous design awards, strong references and cohesive teams that continue to work together. Mike has been trusted with some of the military's most special projects, including the Strategic Air Command museum and the orthopedics, prosthetics and rehabilitation center for injured soldiers at Walter Reed.
Mike is excellent at prioritizing, paying attention to the many details that inform a project's ability to achieve the client's goals and providing clear communication and direction for everyone on the team.
Beyond his perfect track record for bringing his projects in on budget and on schedule, Mike is respected for project designs that stand the test of time, adding value through their operational efficiency, flexibility and sustainability.
​