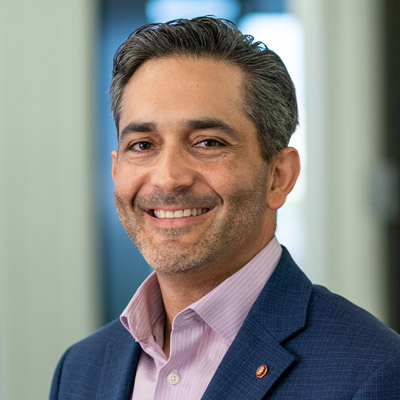 Jaime E. Sobrino
FAIA, LEED AP, PMP
Vice President
Director of Operations
Jaime Sobrino has more than 20 years of experience working as a designer, project management consultant and owner's representative for various clients. He has provided design, project management, estimating and scheduling services, as well as management of contract negotiations and building code and regulations analysis expertise. His past project experience extends to various market sectors, including institutional, commercial, multi-family residential, master planning and transportation.
Prior to joining LEO A DALY, Jaime held numerous management roles in the architecture-engineering industry, as well as leadership positions in Puerto Rico. He was the assistant director for the Historic Center of the Municipality of San Juan and later worked as program manager for the Puerto Rico Department of Housing and Housing Finance Authority. He also served as vice president of business development for an international construction company and as senior director for a project management consulting firm in Miami.
As director of operations for LEO A DALY's West Palm Beach studio, Jaime manages overall operations of professional services and profitability of the office. He is responsible for project delivery, mentoring staff, design quality and technical processes, along with resource, risk and financial management. Jaime is a past President of AIA Puerto Rico, and was elevated to the AIA College of Fellows in 2020.