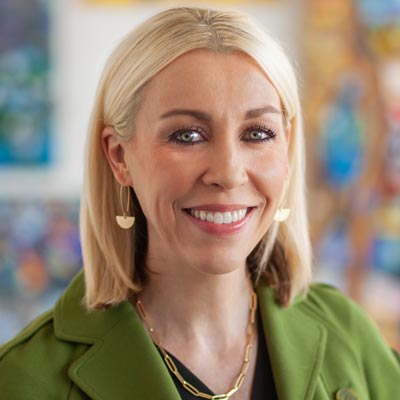 Lou Thurmon Shonka
Senior Associate
Global Marketing Director
Expertise
Marketing
Communications
Public Relations
Business Development
Dedicated to the art and science of communications, marketing and branding, Lou leads LEO A DALY as the Global Marketing Director, providing direction for the firm's competitive positioning and brand value across all market sectors. As part of firm leadership, Lou leads a cross-function team of traditional and digital marketers, creatives and strategists and is responsible for new business strategy, brand elevation and growth metrics.
With over two decades of expertise working as and with C-level executives to redefine brands, transform experiences in built environments, and increase market presence, Lou consistently prioritizes the needs of end users in her marketing initiatives. Backed by a diverse marketing foundation encompassing anthropology, sociology, and qualitative research methodologies, Lou possesses exceptional skills in observation, analysis, and translating insights. These capabilities empower her to convert valuable understandings into strategic initiatives for business expansion, dynamic marketing campaigns, internal communications, and overall organizational growth.
Lou is an advisory board member of the Missouri State University Design-Thinking program. Lou's contributions to thought leadership include both interviews and ghost writing to FORBES, Entrepreneur, Authority Magazine, Retail Customer Experience, American Express and more. Lou is passionate about the future of our youth and is an advocate for the HALO Foundation and several local education and food non-profits. Outside of strategy meetings and campaign reviews you can find Lou in the gym, traveling the U.S. for "experiences not found on blogs" and enjoying her family (of humans and furry friends).