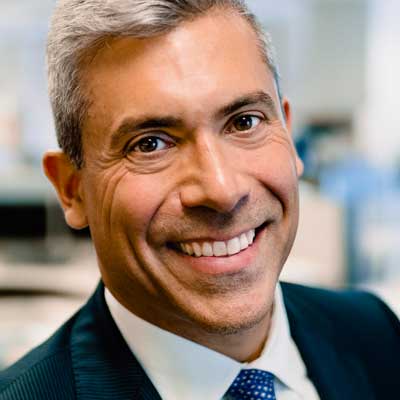 Eduardo S. Egea
AIA, NCARB
Vice President
Managing Principal
Expertise
Studio leadership
As vice president and managing principal of the Miami office, Eduardo Egea leads design and business development for LEO A DALY's work across market sectors in Florida, the Caribbean and South and Central America. Eduardo assists clients by improving their business performance through architectural design.
With nearly 25 years as an architectural practice leader, Eduardo has directed more than 7 million square feet of design projects. His design and planning work includes major projects at Cathedral Hill Hospital in San Francisco, Guaynabo City Hospital in Puerto Rico and Mount Sinai Medical Center in Miami Beach.
As a thought leader and designer, Eduardo has been featured in Healthcare Design, Architect Magazine, Architectural Record and Design Intelligence. Chairman of the American Institute of Architects (AIA) Academy of Architecture for Health – Miami Chapter, he has been a speaker at the University of Miami's School of Architecture; Clemson University's Architecture + Health graduate program; the International Hospital Federation; the AIA's Academy of Architecture for Health; and AIA Miami's FitCity Miami 5.
A former IRONMAN distance triathlete, Eduardo is involved in his community as an active member of the Gulliver Masters Swim Club and participates in the Miami Marathon annually.